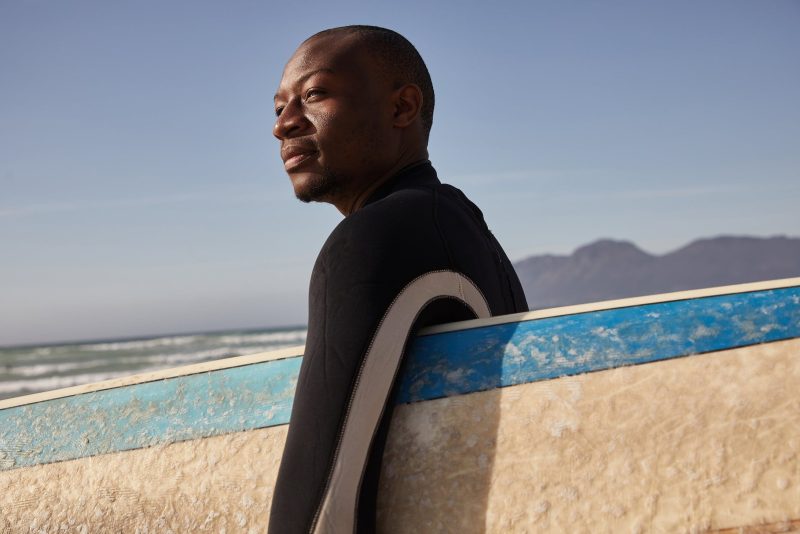 Proper sunscreen application isn't something many of us would associate with scalp care. But whether you're prone to sunburn, dandruff, or psoriasis, that one spot you missed can have an irritating way of making itself known hours later. Unfortunately, once the sun damages your scalp, it's difficult to undo — making it one of those situations where an ounce of prevention is worth a pound of cure (or aloe vera gel).
Covering our faces and bodies during particularly long stretches under the summer sun is common sense, but how should we approach the scalp? Sure, some of us may have more scalp exposure than others, but we rarely hear about best SPF practices concerning our heads. Of course, there's no one better to ask for clarification on the subject than the world's leading skin experts, and we at The Manual did just that. So grab your best nongreasy sunscreens, and get ready to learn the truth about sun protection for your scalp.
Your scalp needs protection, but it's easier than you might think
If you let out a groan at the thought of slathering on even more SPF than you already do, you're not alone. Applying sunscreen, like any step in your skincare routine, can be a tedious process — not to mention messy. Fortunately, we spoke to one skincare expert who put our minds at ease.
According to Dr. Fadi Nukta, board-certified plastic surgeon and founder and director of Nova Plastic Surgery & Dermatology, your scalp definitely needs its share of sun protection. "Your scalp is susceptible to the same dangers as the rest of your skin when it comes to sun exposure: increased risk of cancer," Dr. Nukta tells The Manual.
Sunscreen is always a safe bet to protect your skin from harsh UV rays. But instead of basting your head with globs of product, Dr. Nukta suggests a straightforward solution: wide-brimmed headwear, like fishing or bucket hats, to shield your dome from the sun. "However, while your scalp is more protected by hair and easier to cover with hats and scarves, it's also easier for malignancy to hide and go undetected for longer periods of time," says Dr. Nukta. Thus, stresses Dr. Nukta, it's crucial to have a dermatological checkup at least once a year.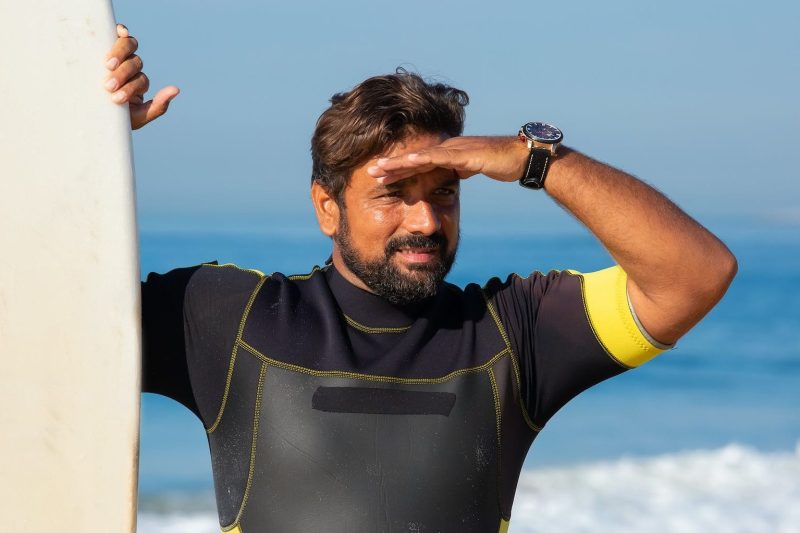 The dangers of neglecting your scalp in the sun
Maybe you're not convinced that your scalp needs extra sun protection. After all, you've made it this far in life without ever giving it a second thought. As much as we applaud your optimism, there are several reasons why you should reconsider your stance.
Ian Michael Crumm, celebrity esthetician and co-host of the BeautyCurious Podcast, is quick to point out how a lack of SPF could get you into trouble. First and foremost, as illustrated earlier, is the risk of skin cancer. "This risk is especially significant for individuals with a history of excessive sun exposure, fair skin, a family history of skin cancer, or many moles on their scalp," Crumm tells The Manual. Beyond the prospect of nasty sunburns and blisters, there are other aesthetic considerations to keep in mind. "Prolonged exposure to the sun's UV radiation can lead to skin damage on the scalp. This can include premature aging, wrinkles, fine lines, age spots, and skin elasticity loss," warns Crumm.
Surprisingly, sun damage to the scalp can even affect your hair, says Dr. Jeremy Brauer, board-certified dermatologist and dermatologic surgeon at Spectrum Skin and Laser. "Scalp burns also have a direct correlation to hair health as they can lead to discoloration, bald spots, frizziness, and split ends," he informs us. Use a hair sunscreen or haircare containing SPF to mist a layer of protection over your locks and hairline, or simply apply sunscreen to the scalp if you have a close-cropped shave. To keep an eye on the condition of your scalp — from cosmetic issues to concerning changes — Dr. Brauer suggests having your hairstylist or partner take a look between doctor's appointments.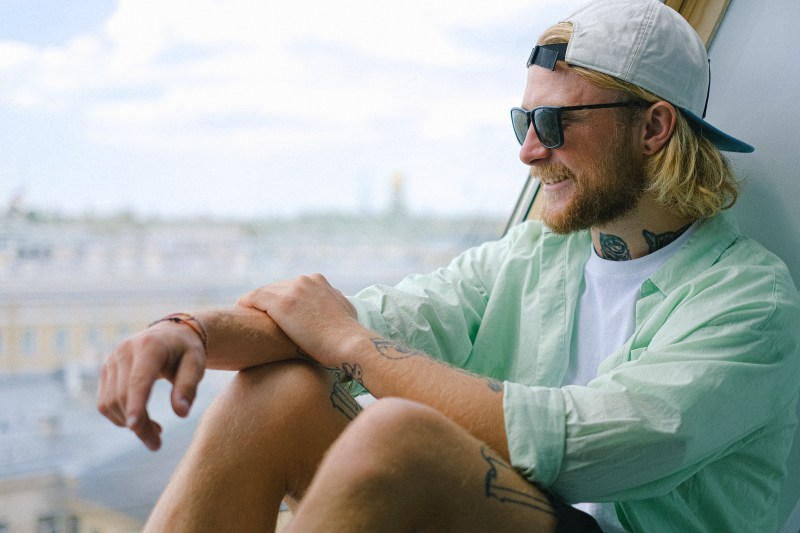 Other ways to protect your scalp from sun damage
There's no one-size-fits-all solution for sun protection, so don't be afraid to experiment with other strategies. Depending on your product preferences and hair type, you can employ many tactics to shield your scalp from the sun.
Dr. Reid Maclellan, founder of the telehealth dermatology app Cortina and adjunct faculty at Harvard Medical School, believes your hair or scalp can help guide you in the right direction. "Hair parts are a common place for sun damage on the scalp, and sometimes styling your hair so that you don't have an exposed part can help provide an extra layer of protection against the sun," Dr. Maclellan tells The Manual. "If you're bald or have bald patches, you can simply carry the sunscreen from your face or body onto your scalp and rub it into the entire area." And, adds Dr. Maclellan, you can even try a powder-based hair sunscreen for a cleaner, lighter form of protection.
Most importantly, you should aim to make sun care a part of your regular grooming routine. "Application of sunscreen on a daily basis — regardless of anticipated outdoor activity — is the best way to prevent unintentional sun exposure and skin damage," says celebrity dermatologist Tina Alster. Dr. Alster, who created and co-founded the medical-grade skincare line The A Method, reminds us there are effortless ways to mitigate sun damage, from finding shaded areas to sporting sunglasses. Further, it's imperative to monitor the state of your skin. "Remember to regularly check the scalp for any unusual moles, spots, or skin changes and consult a healthcare professional if you notice anything of concern," advises Dr. Alster.
Editors' Recommendations