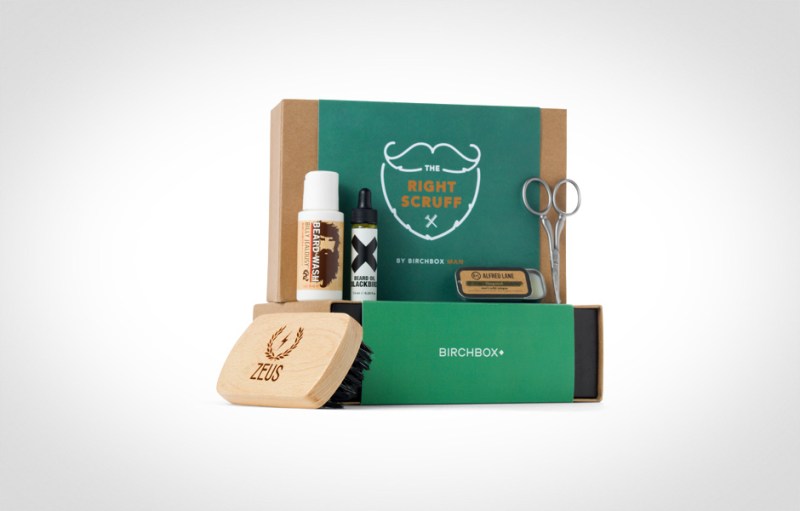 Now that it is officially Movember we can talk about shaving and grooming all day, everyday.
Birchbox is about to take your shave-game to the next level.
"Birchbox" is a name you may have heard your girlfriend speak of – but they've opened their brand up to men's grooming and the month of November is the perfect time to become acquainted with this company.
The company launched in 2010 and redefines the retail process by offering consumers a personalized way to discover and purchase the best lifestyle and grooming products out there.
Birchbox has over 800,000 members who enjoy new products each month and have access to expert editorial content to help them get the most out of product.
In honor of Movember, Birchbox has created an exclusive set of beard essentials, available for the month of November only.
Aptly named "The Right Scruff" – this box was inspired by the art that goes into grooming that unruly beard of yours.
This set has everything you'll need to manage your facial hair – from essential tools, like the perfect pair of scissors for trimming, to botanical oils and washes which will keep your stubble nicely conditioned.
"The Right Scruff" box set will help you grow out your facial hair in style with the following products:
Billy Jealousy Beard Wash – this stuff cleans and conditions with a rich blend of aloe, soy protein, and honey extract.
Blackbird Beard Oil -this stuff will soften the toughest scruff. It will also make you smell refined with it's bold and elegant scent made exclusively for Birchbox.
Alfred Lane Vanguard Solid Cologne – because sometimes aftershave stings – a solid cologne is easier on the skin and you can still smell so fresh, so clean.
Tweezerman G.E.A.R. Facial Hair Scissors – for stress-free shearing.
Zeus Boar Bristle Beard Brush – made from boar bristles and natural beechwood, this brush will help you work out any troublesome kinks and tangles, turning even the wildest beard into something fit for society.
To sign up for Birchbox Man, and to start taming and maintaining your beard, head on over to Birchbox Man.
Editors' Recommendations