The go-to natural skincare brand for every outdoor adventurer, Oars + Alps, took part in Target's Takeoff Accelerator Program in 2018. The program (currently in its third year) began as an incentive for sustainable product creations and now focuses on helping up-and-coming grooming and beauty startups to travel to Minneapolis and learn the ins and outs of mass retail. Long story short: Instead of tangling with the direct-to-consumer process of shipping and waiting, you can now find Oars + Alps at Target.
Even from its beginning, Oars + Alps has been dedicated to taking care of the on-the-go man's skin and grooming necessities at a wallet-friendly price-point. This kind of customer-driven model fits in on Target's shelves with ease.
To celebrate the launch of Oars + Alps at Target, the brand expanded its collection of natural deodorants to include an allergen-free scent, Deep Sea Glacier. This new formula, made exclusively for Target, provides long-lasting protection against odor-causing bacteria. Instead, it exudes an invigorating, fresh, arboreal fragrance of citrus and amber that will stave of the stank and kick any self-conscious feelings about your natural smell to the curb.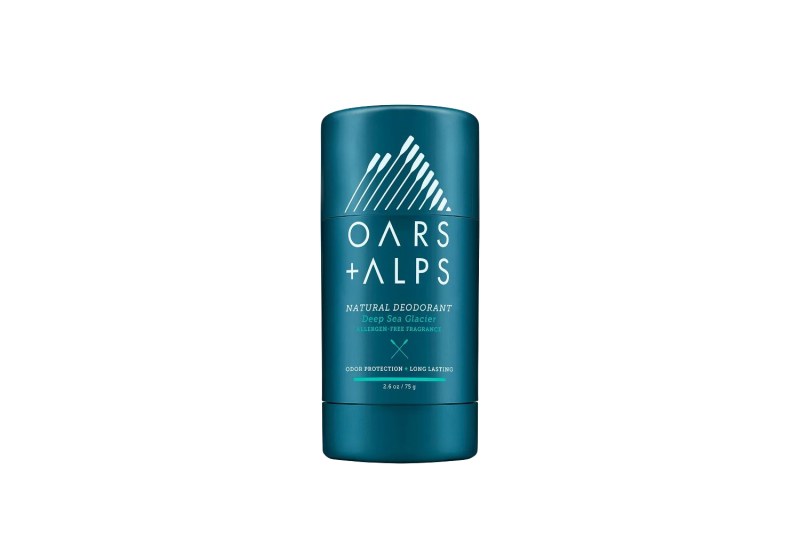 If you're wondering if this "natural" deodorant will be able to stand up against profuse perspiration like an antiperspirant formula does, you're in luck. Unlike many antiperspirant solutions, Oars + Alps makes its deodorants free from aluminum, allergens, and alcohol to make sure that you stay smelling great without staining your shirts or irritating your skin. Its viscosity appears as a light gel, but the solution goes on easy and dries to a solid, sweat-swatting dryness that's clear in appearance, non-sticky in feel, and rich in bacteria-fighting antioxidants.
In fact, all of Oars + Alps products feature a proprietary ingredient, Alpine Caribou Moss, which is sourced from the Arctic Circle in Northern Finland. This antioxidant-rich ingredient boosts elasticity and puts up a shield against environmental hazards, such as pollution, dry weather, and inflammation.
The Deep Sea Glacier deodorant is available exclusively at select Target stores and at Target.com, retailing for $14. Target will also carry other grooming essentials from Oars + Alps, including bar soaps, face and eye cream, a power cleansing face wash, a wake-up eye stick, and more.
If you're looking a natural deodorant but this one didn't seem to catch you, we've gathered the best natural deodorants for men that actually work.
Editors' Recommendations