Sasha and Stoney are two very lucky husbands. Their wives, Mia and Laura, began worrying about their active (rowing, skiing, snowboarding, and cycling) husbands' skin.
Many grooming products were too expensive, had too many chemicals or were just plain girly, so the wives took charge of the situation and came up with their own men's skincare line, Oars + Alps, a reference to their husbands love of the outdoors.
Launching with just three simple products, they have incorporated the thrillingly named Alpine Caribou Moss into each. A lichen native to the Arctic tundra where it thrives amid nature's harshest elements, Alpine Caribou Moss improves skin's elasticity and contains powerful antioxidants that fight UV radiation and guard against environmental pollution.
The three products include:
Cleansing Stick ($14)
One of the most fun products we have tested recently, this is a face wash in solid form. No more oozing bottles and soap in your eye, just rub this stick around your face and wash. Activated charcoal absorbs up to 200 times its weight in impurities. It also exfoliates, buffing away the dead skin. Great for all skin types and very travel friendly.
2 in 1 Face Moisturizer and Eye Cream ($18)
Dudes aren't down with dabbing eye cream on in the morning, but boy do we need it. Squirt a dime size dose of this in your palms and rub it all over your face, neck and eyes to hydrate your face. Powerful ingredients like shea butter, safflower oil, jojoba oil and protective Alpine Caribou Moss help tough skin stay hydrated and protected.
Natural Deodorant ($12)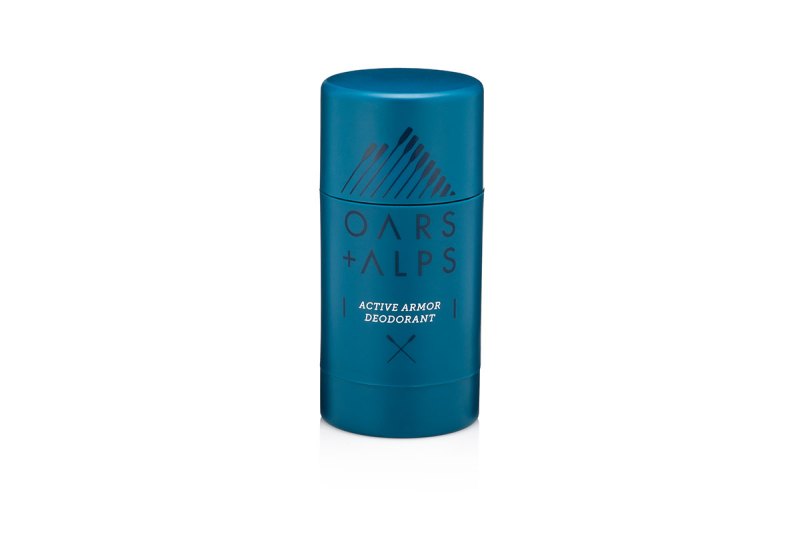 Made with all natural ingredients, this little anti-odor stick is great for travel and has a light scent that won't overpower your favorite cologne. Alpine Caribou Moss is rich in antioxidants that allow it to thrive in the harshest elements of the Arctic Circle, so clearly it can shield your skin from irritation. And since this formula is alcohol and aluminum-free, sweat stains are a thing of the past.
As you can see, purchasing all three won't break the bank since these guys are direct to consumer. And to make you love Oars + Alps even more they believe in giving back and donate one percent of their proceeds to non-profit organizations fighting skin cancer.
Editors' Recommendations