Les Industries Groom is Canadian grooming brand creating and testing their own beard and shaving products out of their Montreal workshop. We've written about their beard care line previously and enjoyed the luxurious, masculine beard balm, wash, and oil. So, when the company recently released their new shave line, we were intrigued by the style and vibe of the products (and happy with our previous product experience) and decided to give it a go. The decidedly urban and small-batch company is doing exactly what we're looking for when it comes to natural grooming products and their shave line is no exception.
As a guy with very tough and stubborn facial hair, I've developed a bit of a routine to prep as much as possible. I use a pre-shave oil ($20 CAD) to soften things up and started using a strop to sharpen my cartridge blades (this is now a necessity).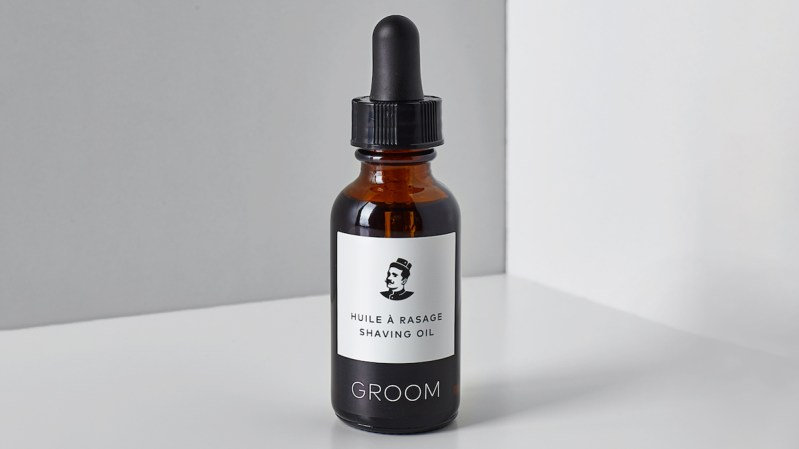 I also always try to follow the manufacturer instructions as best I can. Groom suggests using a shaving brush, but I don't typically use one, so I applied by hand. Upon opening, a rush of coconut and sage filled my bathroom like a tropical paradise – certainly one of the more inviting aromas from any shaving cream I've used recently.
The cream ($24 CAD) itself is pretty thick to begin with, almost like the stuffing in a pillow, so it's highly advised to use less than you normally would and mix in a few drops of water to even it out. Your razor won't get as clogged and the overall shave is a better experience. (In the event your razor does get jammed up, I found a cotton swab over the blades cleans it out nicely.)
Once shaving commenced, the cream set a luxurious glide with little to no hair pull and irritation. The lather is fairly thick, so it does take a bit of time to work through an entire shave, but the experience is so enjoyable that it wasn't a deterrent.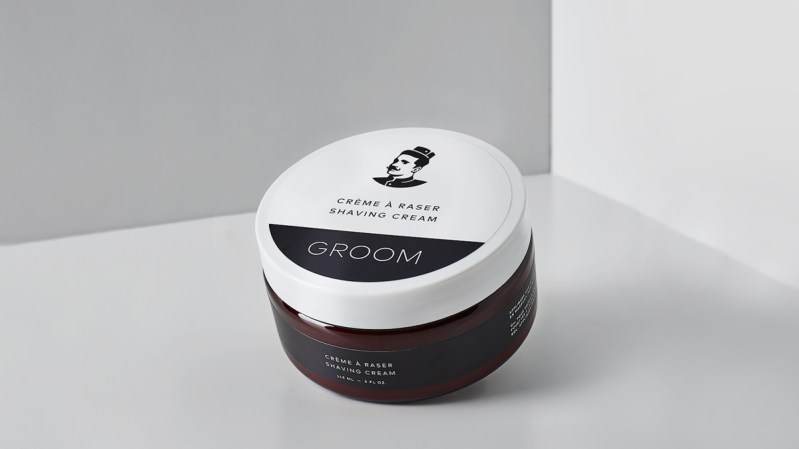 The end product was a smooth, clean mug. Plus, any shave where my stubborn hair and sensitive skin doesn't end up too irritated or torn up is a success in my book.
Their entire line features a number of natural ingredients including seed oils, bark oils, and essences of pine and juniper – each plays a role in offering fresh scents and an even fresher finish.
Not surprisingly, Groom's aftershave balm ($22 CAD) is much the same consistency, scent, and feel of their shaving cream (shout out to their inclusion of cacao butter). It's a great moisturizer to cap up an overall really pleasant shave. As an added bonus, the balm created a bit of a matte finish on my skin–which is a boon since we're moving into the warmer, sweatier months.
Consider me a fan of this Montreal brand – quality lather, great scents, clean finish.
All pricing is in Canadian Dollars. You can purchase your own Groom products here.
Editors' Recommendations