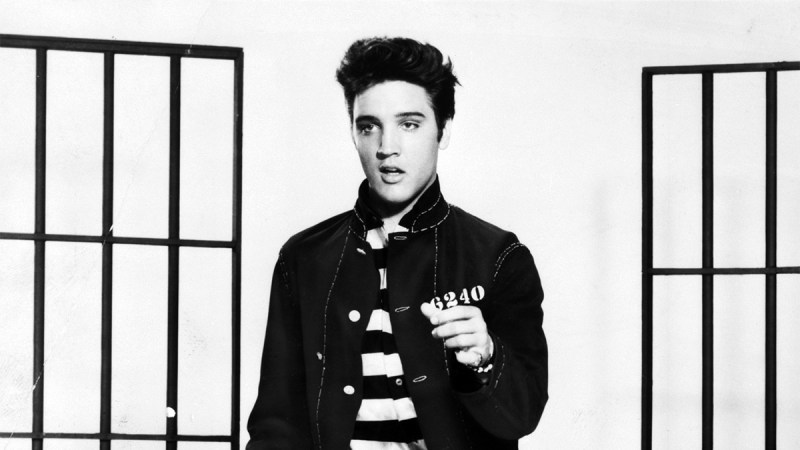 It' hard to believe that forty years have gone by since Elvis' passing. To honor his legacy and his legendary do, American Crew is grooming and sponsoring, 21-year-old Jonathan O'Neal, an emerging artist, to perform at the event. "I grew up listening to 50's rock artists and am heavily influenced by that sound—and of course, that clean, classic American style. Young musicians owe a huge debt to Elvis, and I'm humbled to have the opportunity to be 'King' for a day" says O'Neal. We spoke Mike Sharkey, Global Educator at American Crew about the brand's Style Makes an Icon program and why O'Neal was selected from the Berklee School of Music and of course, how to get the King's signature look.
American Crew has long been inspired by "The King" and his iconic pompadour. Why do you think Elvis' signature look has stood the test of time?
Elvis was the original cool, and the pompadour is definitely a look that makes a statement. It's classic yet modern, and it projects confidence and charisma. We're inspired by that style and attitude at American Crew and want to pay tribute to that with Jonathan's look in Memphis. And of course, the pompadour has also stood the test of time because of its flattering silhouette.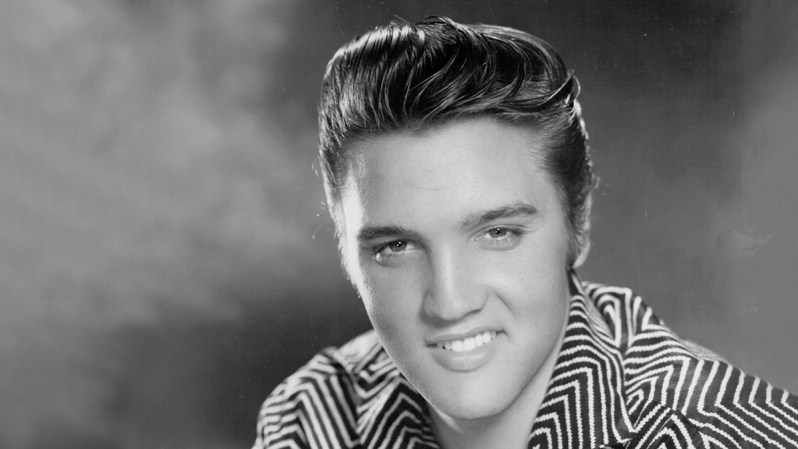 Why was Jonathan O'Neal selected to perform at Graceland's Elvis Week? What about his style made him stand out from the other Berklee students?
Jonathan is an incredible musician and performer but I when I first met him I was also so struck by his energy. He has so much exuberance and passion for what he does and that comes across immediately. When it comes to his personal style, one thing that's key is that he's open to experimenting with his look. Having an enthusiastic attitude about sculpting a personal style is important for men in general, but for young performers in particular, it's crucial.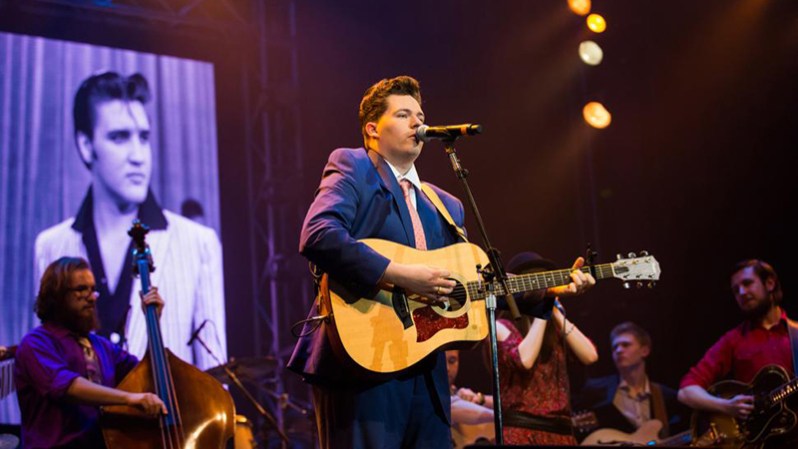 We hear you'll be styling his hair for the performances? Can you break down the steps and the products so that our guys can get the look?
Yes, I first had the pleasure of styling Jonathan during the Style Makes an Icon showcase at Berklee, and I'm excited to continue the journey with him at Graceland.
The base product of the style is the Firm Hold Gel. Apply a liberal dosage of Firm Hold Gel to slightly damp hair from roots to end. With your fingers and the heat of a blow dryer, build the shape of the pompadour, focusing on the front. Lift the root up and back for the head shape. Using a base product like Firm Hold Gel is crucial to the longevity of a style—this is especially crucial when styling performers.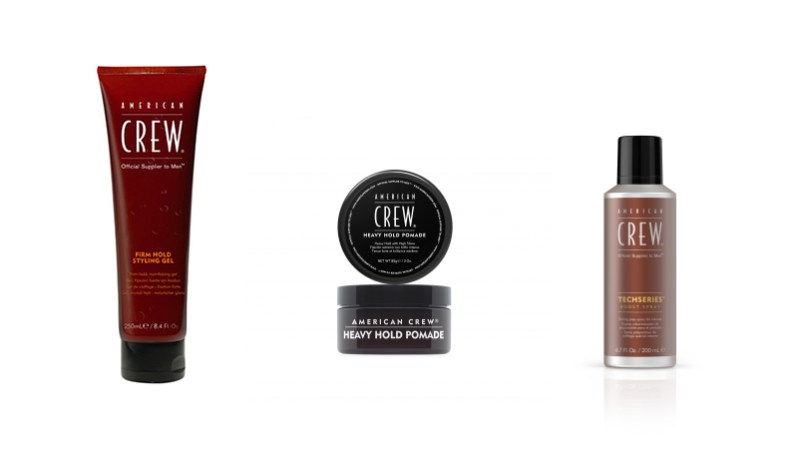 Once the initial shape is set, apply Tech Series Boost Spray (a new innovation for American Crew), again focusing on the front. Spray or apply the product at the root level. This will provide added support for the pompadour style.
Finish the style with American Crew Heavy Hold Pomade, which offers high shine and high hold. This will solidify the shape and style.
Many musicians have riffed on Elvis' legendary rockabilly quiff. Who are your favorites?
Recently, Adam Levine has done some great modern riffs on the pompadour. Bruno Mars wears the look classically, and it's a look that works well on him.
Editors' Recommendations