We all know that post-sunburn feeling of dryness, pain, and heat in our tender, delicate, birthdays suits.
There's no place more painful to get a sunburn (or just a touch too much sun) than your freshly-shaven mug (except your private parts, which shouldn't be exposed unless you're at a nude beach and even then only after layering on SPF 10,000). And it's not just the pain you feel every time you furrow your brow or move your mouth, it's the damage your skin has sustained a cellular level that really makes getting a burn on the face the worst place possible. You can hide sunspots on your chest and arms in your old age, but not so with the face. You can easily prevent this by wearing sunscreen daily, but, on that day you forget and happen to be under the sun all afternoon, there are a few things you can do to help your skin recover more quickly.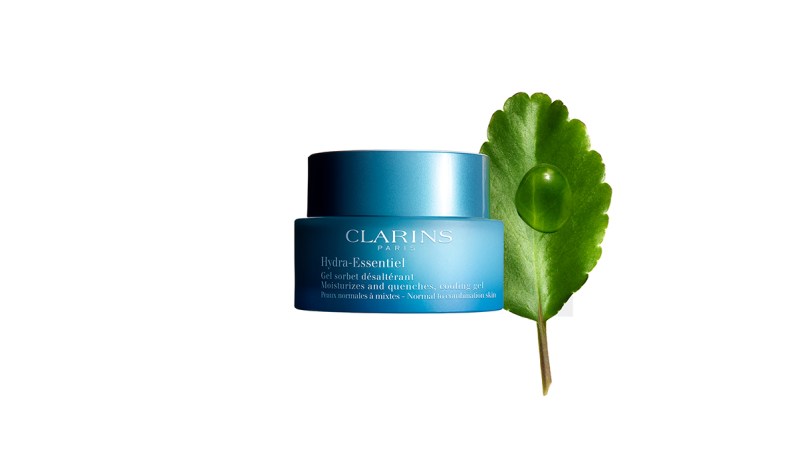 And this is where Clarins' new line of Men's Summer skincare comes in. The French skincare brand's new Hydra Essentiel cooling gel and moisturizer is the perfect antidote for overly-sunned summer skin. Taking its cues from the standard aloe we slather on post sunburn, this cooling gel went one better and uses a rare plant from Madagascar called the leaf of life (Bryophyllum pinnatum). The leaf of life contains a natural compound, Mucilage, which is a plant molecule that acts as a sponge for moisture that absorbs and retains water in an action that is identical to the more commonly seen hyaluronic acid–the ingredient in moisturizers that "plumps" the skin. The gel also contains an ingredient that manages oil production in your skin, keeping it looking surprisingly matte, despite summer sweats. But, the best feature of all is the cooling quality–it's not so much an icy blast, as a gentle moderation of the heat that's already in your face. It feels like the gel is literally sucking the heat out of your skin. It's soothing and perfect to apply after a cool shower.
But, moisturizing and cooling your skin isn't necessarily going to deal with the damage that the sun has caused. Nothing can alter the change in DNA that occurs within your skin cells after being exposed to ultraviolet radiation. However, you can minimize the appearance of tired, hot, and damaged skin with Clarins Booster Energy serum. The active ingredient in the serum is ginseng–whose commonality belies its power. Known for its stimulating properties, ginseng helps to tone and re-energize your skin while minimizing signs of fatigue. The best part about the serum (beyond its ability to make your looks go from sun-blasted to merely rosy) is that only three to five drops are required to do the trick. Simply mix them in with your regular moisturizer and you're done.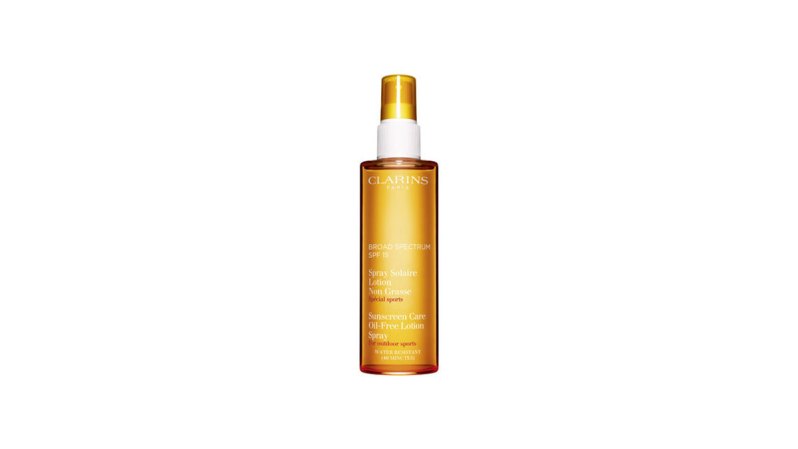 But, you should probably just avoid getting a sunburn in the first place. And Clarins can also help with that. The company's Sunscreen Care Oil-Free Lotion Spray SPF 15 offers enough sun protection for everyday exposure in an oil-free spray that's so easy to apply, you'd be a fool not to. But, if you want to go one better (or you're going to be out in the sun all day), try out Clarins' UV PLUS Anti-Pollution Sunscreen Multi-Protection Broad Spectrum SPF 50 for total protection.
Editors' Recommendations