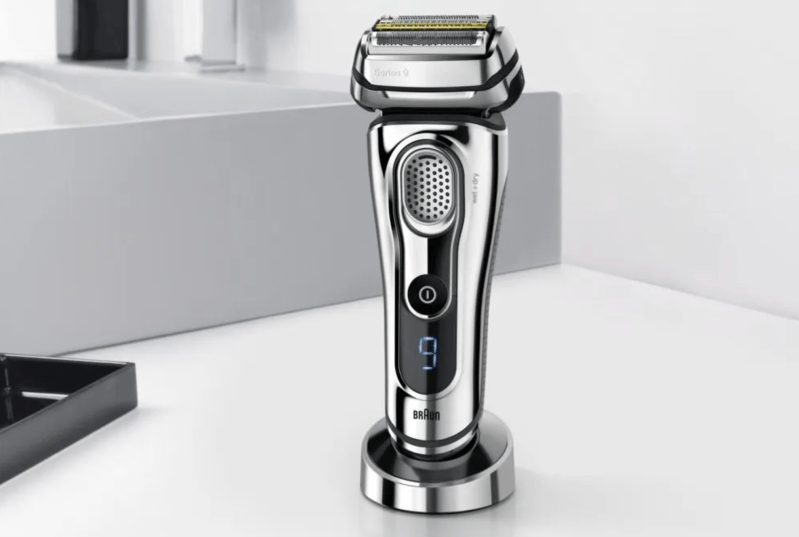 When it's time to shave your face, whether you're trimming your beard and going back to skin-only, or you're just cleaning up some scruff, you want a reliable tool that's not going to leave your skin feeling irritated. Particularly, having one of the best razors for sensitive skin is a good call. But that also means you need to spend some money, and many of those razors can be expensive. They don't have to be. Right now, Best Buy is offering the Braun Series 9 wet and dry electric shaver — the veritable Rolls Royce of electric men's shavers — for a discount of $30. That brings the normal price of $300, down to $270, but here's another rub. If you're a My Best Buy Rewards member, you can also use any rewards points you've accrued to redeem a digital certificate and get even more off. Either way now's a great time to get that new razor you've been wanting.
Why You Should Buy the Braun Series 9 Wet/Dry Electric Shaver
Let's start with the obvious, which is that most men need some guidance on facial treatment, and we're not just talking about beard care, but also skin care. One of the most important steps for prepping and keeping your facial skin healthy is to shave, but not just with any old razor blade. You need something that's not going to harm, score, or scuff up your sensitive skin. Cue the Braun Series 9 wet/dry electric shaver, a dream of a shaving tool. Getting a butter-smooth shave is about the entire process, from prep to shave and on to aftercare. But again, a key component in that entire process is a razor or tool that not only will get the job done but also in a more comfortable way.
That's what the Braun Series 9 can offer. It has a pivoting head that gets an exceptionally close shave, providing you with a thorough trim without the added irritation. It offers up to 50 minutes of shaving time on a full charge, but even if you forgot to plug it in, you can still use it while connected to an outlet. It's also self-cleaning, with a washable design that makes it super easy to keep the system in top shape. You won't need a comprehensive guide on how to clean your electric razor, because it's simple and quick.
The Braun Series 9 also comes with a few accessories that make shaving, cleaning, and various other processes easier. You get a charging stand, a travel pouch so you can take everything with you on a trip, a cleaning cartridge, a SmartPlug charger, and even a cleaning brush. It's everything you need to get the job done right, and then clean up after. An LED indicator lets you know the battery level and the hygiene status. There's also a travel lock that you can engage to keep the razor from turning on when stowed away.
Normally $300, the Braun Series 9 wet/dry electric shaver is yours for $30 off, which puts the final price at $270. That's an awesome deal, especially considering everything the system comes with. Hurry, it won't be available forever.
Editors' Recommendations