As summer approaches and your activity level rises to match the balmy temperatures, your thoughts may turn to smelling fresh. Your favorite spicy tobacco and vanilla fragrance you wore all winter suddenly seems too heavy and just plain wrong for summer, especially for outdoor athletic activities and the gym. Your fragrance must be as versatile, fresh, and dynamic as you are. It must smell sophisticated enough for the workplace while maintaining a clean, vigorous scent profile, even in the stuffiest locales. Here are five men's colognes that can handle your needs without a sweat.
Bon Parfumeur 801 – Sea Spray, Cedar, Grapefruit
Citrus notes have a great place in the history of fresh fragrances, and it's no surprise why. There's nothing brighter, cleaner, or sunnier than a juicy burst of tart grapefruit, especially when it's accompanied here by salty sea notes and dry, sweet cedar. Rosemary, pink pepper, lemon, Italian Mandarin, white musk, and cypress combine to make 801 a natural choice for a midday pick-me-up. It may even pick you up and throw you into the ocean, but you'd come out laughing.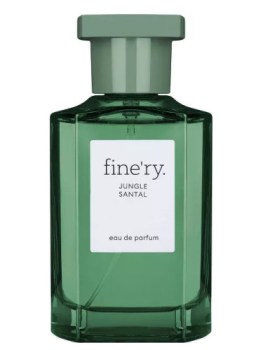 Fine'ry Jungle Santal
Though the inspiration for this fragrance is a lush tropical jungle, it maintains a clean and surprisingly dry, airy feel with woody elements of papyrus, spicy Indian cardamom, and subtle black oolong tea. Fine'ry, a Target exclusive, is a paraben-, phthalate-, and cruelty-free brand focused on making clean fragrances accessible and easy. Jungle Santal clocks in at under $35, making multiple spritzes no cause to sweat. The thick, emerald-green bottle and solid cap are durable enough to go into a well-stocked gym bag, and it also comes in an even more portable body spray version.
Maison Martin Margiela Replica Bubble Bath
After working out, you probably need nothing more than a good scrub. With its notes of soap, lavender, bergamot, coconut, rose, and patchouli, Replica Bubble Bath is that fragrance you didn't think you cared about until you realized you couldn't get enough of it. A multi-faceted scent accented by tropical notes from the coconut and bracing barber shop freshness from the lavender and patchouli; it's the perfect finish to your post-workout shower. The travel-sized spray is probably the best men's gym cologne, but there are many occasions when one wants to smell deliciously clean.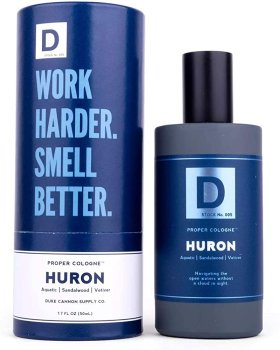 Duke Cannon Supply Co. Huron
If you're a traditionalist and like your post-run spritz to make you know you're alive, look no further. Cooling aquatic notes, dry and green vetiver, and spiced sandalwood make this cologne a refreshing and long-lasting choice for the best gym fragrance while remaining light enough for the office. More unexpected than Old Spice and more grown-up than Axe, Duke Cannon Supply Co. Proper Cologne checks every box and keeps everyone guessing, all while keeping the bill under $30.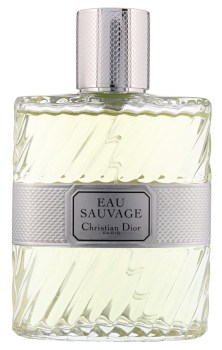 Dior Eau Sauvage Eau de Toilette
We know what you're thinking. Dior Eau Sauvage does not sound like a cologne someone would wear to take the dog to the beach or hike. You thought wrong. This fresh and herbal classic is like the perfect pair of jeans — it goes everywhere. Lemon, rosemary, petit grain, basil, water jasmine, and vetiver are the ultimate combination for this cult-favorite cologne. Discreet and refined, yet sunny, Eau Sauvage goes effortlessly from work to play, and it will never overpower in close quarters. Even the bottle looks refreshing.
Editors' Recommendations