Freshly mown grass, coffee beans, rain, and roasting marshmallows — we are surrounded each day with fragrances both simple and wonderful. Scent is the all-powerful key to unlocking memories — the core ones, such as your first night camping under the stars with your dad, and the tiny moments you may have forgotten. Maison Margiela created the Replica line of unisex fragrances to capture these unique, everyday scents. Come stroll with us through a zen garden, a candlelit restaurant, and the starlit open air, and we'll show you which moments to bring home with you.
Under the Stars
One of Maison Margiela's most recent creations is the leathered, woody and smoke-wreathed Under the Stars. This fragrance leans masculine, venturing out into the real wilderness with animalic notes of leather, black pepper, nutty oud (Agarwood), and earthy labdanum. While many members of the Maison Margiela Replica collection linger cozily indoors, ( and ), Under the Stars is a true cologne for men and boasts the presence of a proper outdoorsman. As you may imagine, it's a little rugged for the office. It finds its true home, well, camping or at the brewery for drinks with friends.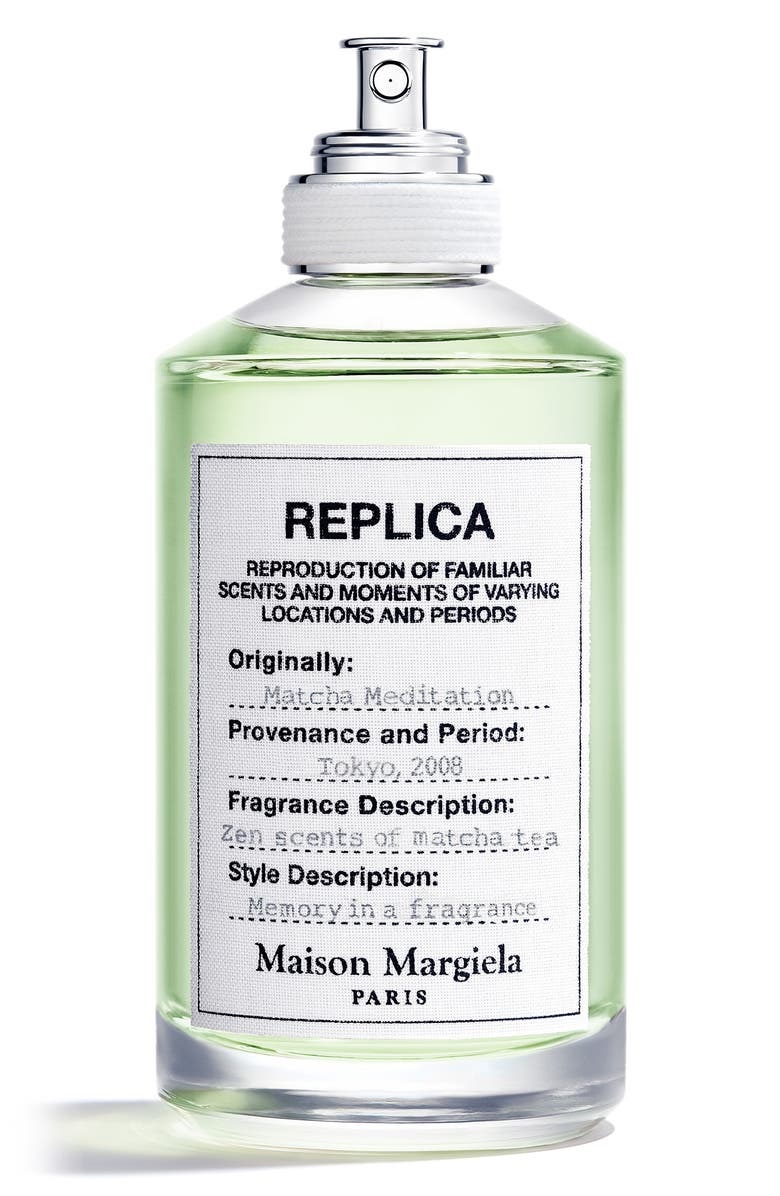 Matcha Meditation
If the scents of nature at peace appeal to you, you may enjoy finding some center with Matcha Meditation. Bright mandarin orange, bergamot, green tea, matcha, mate, and cedar come together in this precise and gentle composition. This aromatic green brew maintains the balance between the floral and wooded components of this Maison Margiela fragrance, while bitter tea and inky moss keep it earthy and away from spa territory. Matcha Meditation is as clean and simple as the name implies, and has a good longevity on clothing. It blends easily into work, hiking, or the hush of the corner bookstore.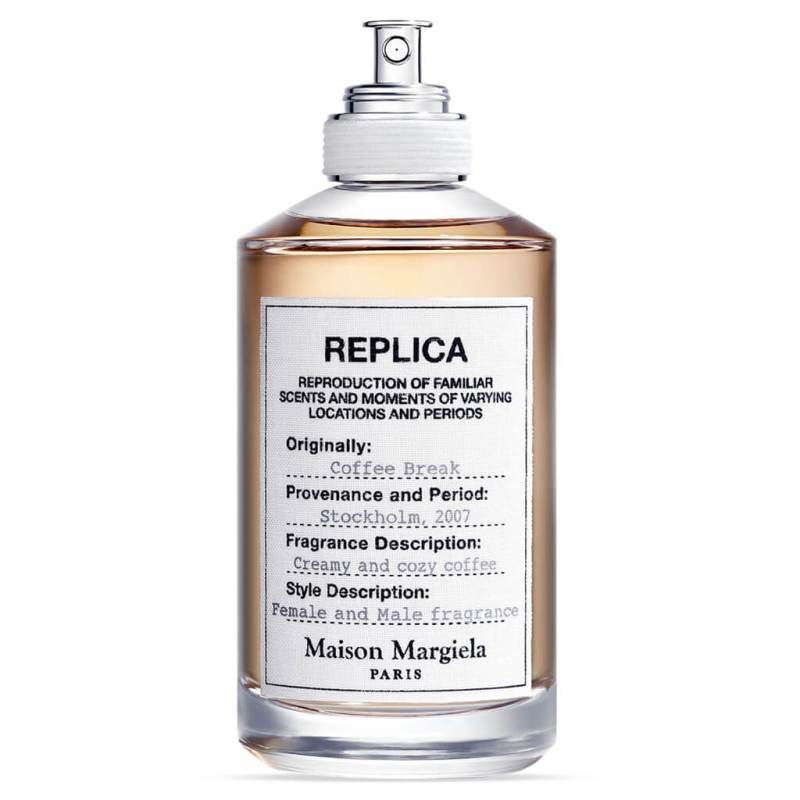 Coffee Break
There are few scents more beloved than that of fresh coffee. It's no surprise that Maison Margiela created the startlingly realistic Coffee Break, with its notes of lavender, pepper, patchouli, orange blossom, coffee, milk, tonka bean, vetiver, and cedar. Coffee Break is one of the more traditional Maison Margiela colognes, with the barbershop components of lavender, patchouli, and pepper, which mimic the "WAKE UP!" alarm clock effect of classic men's cologne. This opening smoothly transitions into serving your coffee with creamy vanilla and tonka notes to round it out. Cedar and vetiver mark the final stages of this clean and comforting blend. Wear it to work, to linger over dessert, or to a weekend on the coast.
On a Date
Centering on an electric date in a vineyard in Provence, France, On a Date is a unisex exploration of wine grapes and earthy green roses. Chilled, tart, and crisp, the opening notes of blackcurrant, pink pepper, and bergamot give way to creamy rose, patchouli, moss, and a crackling vetiver. Electric, surprising, and subjective as a real date, On a Date is an olfactory invitation to take a leap and see what happens. As fragrances go, this one is romantic, modern, and unexpected, and should be reserved for candlelit evenings and New Year's Eve parties. Who knows what could happen.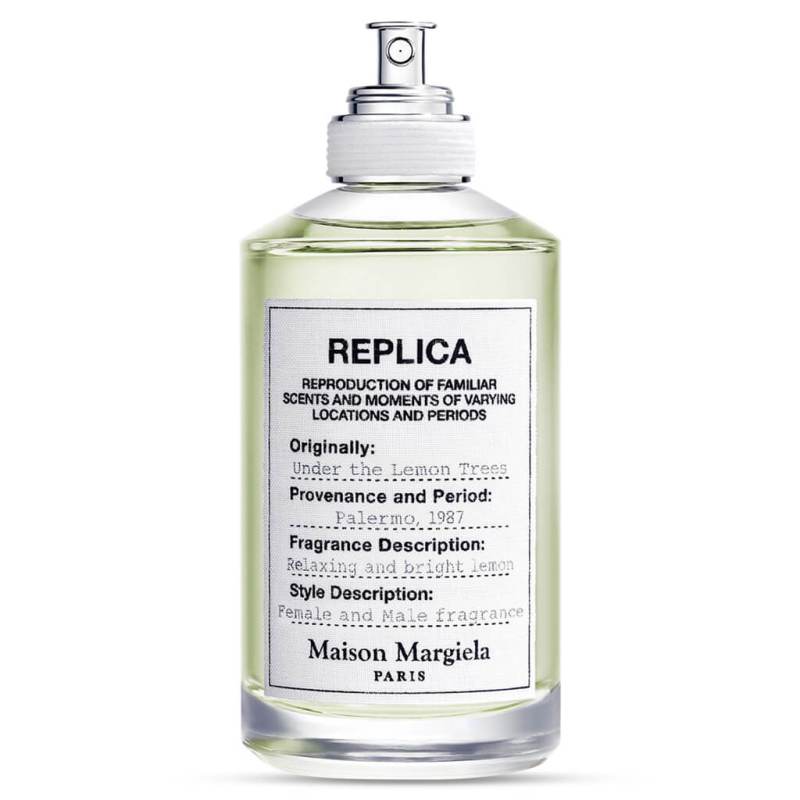 Under the Lemon Trees
You could make the argument that no cologne collection should be without a classic, bracing, citrus burst. Spritzing Under the Lemon Trees conjures up a zinging, joyful cloud of coriander, green tea, lime, cardamom, rock rose, cedar, and musk. These last three notes lend an air of scrubbed and soapy cleanliness, while herbs, tea, and citrus give that wide-awake pizzazz. Once it has dried down on skin for several hours, the day "under the lemon trees" has become a soft picnic at dusk. Versatile, bright, clean, and nuanced, Under the Lemon Trees could cheerfully go from the gym to a lunch date, or to a nail-biting soccer game.
Autumn Vibes
For many, the beauty of autumn lies in its transitional state — it is both fruitful and slipping into winter's chill. Leaves are gorgeous shades of ruby red, gold, cream, and cherry, even as they flutter from trees. If autumnal earthiness is your favorite thing about the season, you'll definitely appreciate Autumn Vibes. Spiced with cardamom and nose-tickling pink pepper, nutmeg, carrot seeds, maple, cedar, and deeply earthen moss, this scent is all about the real deal. Musky and nutty scents round out the spices while forest floor notes keep the composition firmly rooted in the season. Autumn Vibes can definitely be worn well into winter, as it shines quietly while on scenic drives and at holiday parties.
Editors' Recommendations