Brands have long thrown "Sport" on their labels to appease those seeking a more athletic lifestyle without having any real athlete backing it. But now there's a brand embraced by professional athletes and average humans alike: Art of Sport.
Art of Sport founder Matthias Metternich uses athletes, like partner and basketball great Kobe Bryant, to hone formulas and test products before launching them in the market. With a roster of athletes like Houston Rocket, James Harden; Chicago Cub, Javier Baez; Pittsburgh Steeler, JuJu Smith-Schuster; skateboarder, Ryan Sheckler; surfer, Sage Erickson; and motocross racer, Ken Roczen, the brand's grooming products — like deodorants, sunscreen, recovery cream and body soap — are now not only athlete-approved, but also available to the consumer.
"The goal is, if Nike is what you wear and Powerade is what you drink, [Art of Sport] want[s] to be the brand that every athlete applies to their skin and trusts to do its job," Metternich said. "Athlete doesn't mean the gym rat. If you have a body, you're an athlete."
A frequent entrepreneur, Metternich realized the opportunity to develop an athlete-backed grooming brand while in a CVS sunscreen aisle. At the time, he noticed the haphazard use of the word "Sport" on the packaging. "When I think of sport brands, I don't think of Banana Boat," said Metternich, who then walked through the aisles and noticed the similar issue on other products. "Nothing about the formulations had any sport integrity to them."
Coming from an age that saw brands like Nike and Adidas dedicated to athletes and building products serving those same athletes, Matternich wanted to bring that same dedication to grooming products. As he explored his new idea, he recruited some of the premiere skincare scientists, Dr. Shekhar Mitra and Dr. Laurence Dryer, to help develop Art of Sport's line.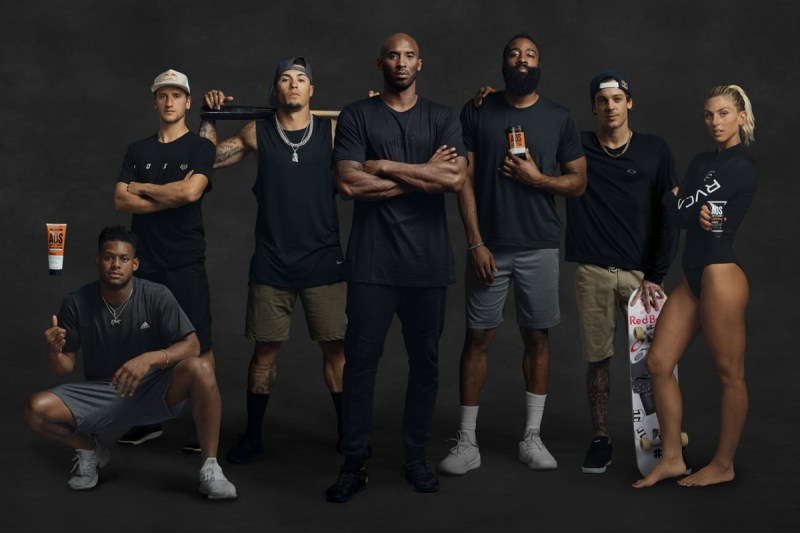 Dryer is a former vice president of research and development at The Honest Company, focusing on better and safer product formulas for mothers and babies. Mitra was a long-time Procter & Gamble innovation executive with more than 300 patents in his name, including work on Crest White Strips and Old Spice Clinical Strength.
For more than a year, the brand worked out formulas to optimize delivery to the skin and offer some form of performance enhancement, like those you might get from a moisture-wicking shirt, without the use of common chemicals found in other skincare products. The process was still missing a key component: the athlete. Which is where Bryant entered the picture. Relatively fresh off his lengthy professional basketball career with the Los Angeles Lakers, Bryant became intensely involved in the startup company, Metternich said.
Bryant either tested the products himself for extensive feedback or recruited athlete ambassadors for the same. The athletes all came from a wide an array of sports, with what Metternich said had "an approach to sports, style or attitude that is unique or original."
Currently, the brand lacks winter sport athletes, but Metternich said it's on the company's map, as are other additional athletes. He and Bryant alike stress the importance of putting these products through the ropes with real athletes for real feedback.
"An athlete, at any level, is always focused on how to improve," Bryant said. "With Art of Sport, the goal is simple – provide innovative body care products designed for sports performance. We brought together the best minds in skincare to develop products that allow athletes to stay focused on competition."
To check out all of Art of Sport's products, head over to the brand's official site.
Shop Now
Editors' Recommendations