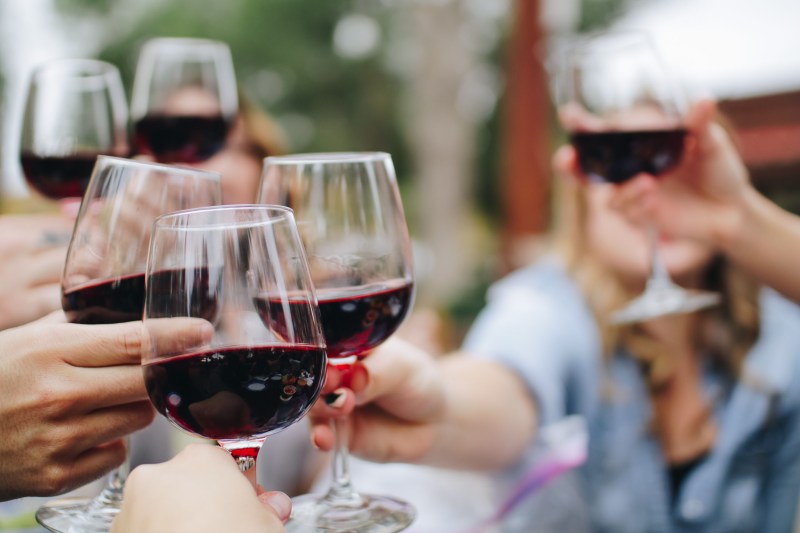 Do you love wine? Check. Do you love subscription boxes? Check. Do you wish there were more options available for adult-themed boxes with delicious wines included? We agree, but also there's a point to be made that saving money is the ultimate goal these days, and it makes sense that subscription wine boxes might get pretty pricey. Generally, yes, that's true, but Wine.com's Wine Club is offering an excellent deal right now. When you sign up for the subscription wine box, you'll get $50 off your first box.
This highly curated wine box is amazing, and it's designed just for you — yes, you. It's super easy to get started, and there are no shipping costs or added fees. Just sign up, pick a price range starting at $120 per box, and a delivery interval — every 1, 2, or 3 months — and you're done. Check out some more details below, like what types of wine they offer or how it all works, or just get started if you'd like. Remember, you'll save $50 on your first box thanks to the current deal.
Still here? So, here's how it all works. After you sign up and set your parameters, you'll take a short quiz to let the Wine.com team know what kinds you like. You'll be paired with a real wine expert, or what the club calls "your personal Somm," short for Sommelier. Oh, how fancy, right? They'll spend time between each shipment tailoring the new collection to your tastes, and they'll even share notes about why they picked certain wines, and why they think they were a right fit. Who knows, you might even be able to pair the perfect wine with your next beef meal. It's divine.
The wines arrive on your doorstep, you open them and drink them when you're ready, and then you rate each type you try. Your personal Somm will learn, over time, what you like and don't like and will continue to adjust your personal selections. It definitely beats getting lost in the wine section or huge wineries trying to figure out what to buy. Someone who knows their stuff is picking out the wines for you. It's all very wine country.
Nevertheless, if it sounds interesting to you — and why wouldn't it — you can get an excellent deal right now and save some money on your first wine box. For a limited time, when you sign up, you'll get $50 off which is pretty close to the cost of two bottles, give or take. So, you're basically getting one bottle of wine for free, at the very least. This is real, high-quality wine from some of the best wineries across the world. Sicilian wines perhaps? From Cabernet Sauvignon and Bordeax Blends to Pinot Noir, Zinfandel, Riesling, and beyond. Definitely give it a look if you enjoy wine.
Editors' Recommendations