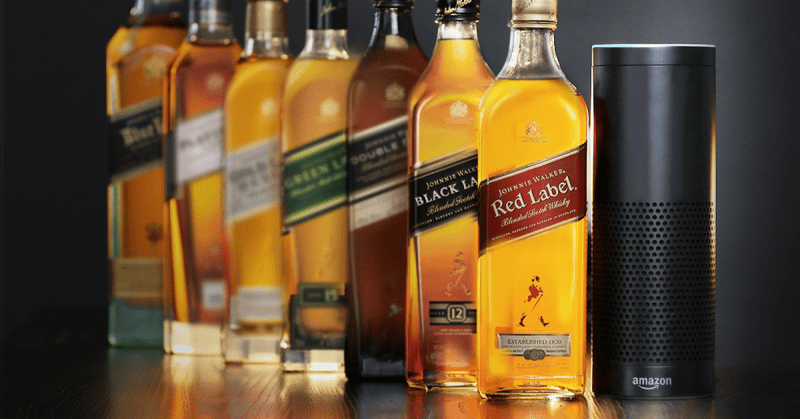 If you've been to a whiskey festival in the past year or so, you may have seen something other than liquor adorning the tables of some spirits companies: virtual reality headsets.
These VR headsets transport you—usually—to where the spirit was made, allowing you to get a glimpse at the process that goes into what's in your glass without ever leaving wherever you are.
Take Ardbeg, for example, who recently unveiled their "Untamed Islay Experience," a virtual reality tour of Islay that also takes your palate on a tour of three of their releases, Ardbeg Ten Year Old, Corryvreckan, and Uigeadail. The video, which was directed by Imraan Ismail, an award winning writer, director, and visual artist, shows off the stunningly beautiful island while also giving a sense of the roughness that inspires the bold, peaty flavors of Ardbeg's whiskies. The video turns the volume up to eleven for the Corryvreckan segment, which plunges you deep into the heart of the eponymous whirlpool.
A number of other companies including Jack Daniels, Patrón, Dewar's, and Glenfiddich have all also embraced VR to show off the distillery or the process behind their spirits, but last year, Jim Beam took a different route while promoting their release Devil's Cut. Instead of showing the facility itself, Jim Beam put the viewer in the perspective of the bourbon itself. If you ever wondered what it would be like to be made into bourbon and then consumed, this was your ticket, as the slightly unconventional approach to the VR literally gave you an inside look at their bourbon.
Johnnie Walker is also taking a different route into the future, creating a digital mentorship program that is intended to offer unparalleled access to information about and the history of Johnnie Walker, all accessible through your mobile device or through Amazon's Echo devices.
For those that have access to Alexa, all you need to do is say, "Alexa, open Johnnie Walker" and Alexa is able to guide you through personalized tastings and palate recommendations while also dropping knowledge bombs about the history of Johnnie Walker and more.
To add to this, Johnnie Walker also developed a bot for Facebook Messenger, JohnnieWalkerUS, that you can ask many of the same things that you can of Alexa, just without the possibility that Alexa will confuse what you're saying and offer you, say, the Baha Men's greatest hits when you wanted Bob Marley (not that we know this from experience).
Not only do Johnnie Walker's programs give you information, recipes, and the like, but if you've run out of Johnnie Walker, you can find a place to get some more with just a few clicks. This is, in our opinion, the best feature, as being without Scotch for too long is as terrible as watching your home team lose in Game 7 of the championship series.
Both of these approaches—virtual reality and tech integration—are great on the part of the companies who are doing them. Not only do you—in the case of Ardbeg and others—get to see a place that you might not ever get to visit in person—but you get to do it while indulging in the spirits themselves.
Basically, what we're saying is if you can, go to a whiskey festival or spirits event and try these experiences out. They're like the Imax movies of old, but better because there's booze.
Editors' Recommendations