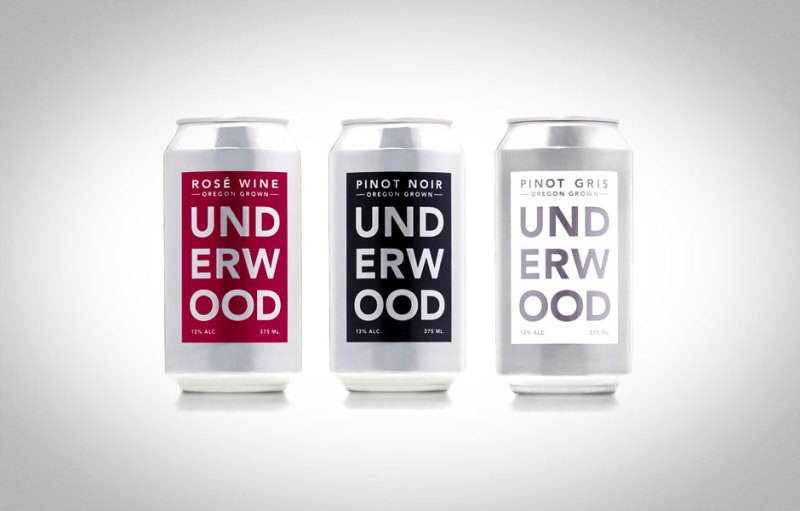 At The Manual, we like to provide you with insight into the world of wine. We want an alcohol that can often be high-minded and hard to approach to seem understandable and relatable. And what is more relatable than Wine In A Can?
Even though the idea of Wine In A Can was made popular by a 2009 episode of the sitcom It's Always Sunny in Philadelphia, the concept is serious and sound. Underwood Wines out of Sherwood, Oregon, has made their Wines In A Can a large part of their family of wines.
With Underwood's Wines in a Can, the only aspect you lose from a standard wine in a bottle is the influence of light and air on the aging process, since each can is completely sealed. The wine will still age and gain flavor, in fact it will even last longer there will just be less variables—something that is valued by serious wine makers and those obsessed with the chemistry of wine, but not necessarily by the average drinker.
Wines In A Can comes in three different varieties: Rose, Pinot Noir and Pinot Gris. The first two styles probably sound familiar, but Pinot Gris may sound a little strange. Pinot Gris is a white wine that is made from the same grape as Pinot Grigio, but has a bolder, spicier flavor that is different from the light, airy taste of your standard Pinot Grigio.
Each Wine In A Can contains two glasses (or about half a bottle) at thirteen percent alcohol, so you may not want to knock too many back, no matter how delicious they might be with a little chill on them. And the cans won't take anything away from the flavor, the liner along the aluminum maintains all of the complex tastes and aromas that you look for in a good wine.
Related: South African wines to help your grill game
Don't be afraid of something different. Otherwise, you'll be missing out on Underwood's Wines In A Can, another fine addition to Oregon's expanding influence to the world of wine.
Editors' Recommendations