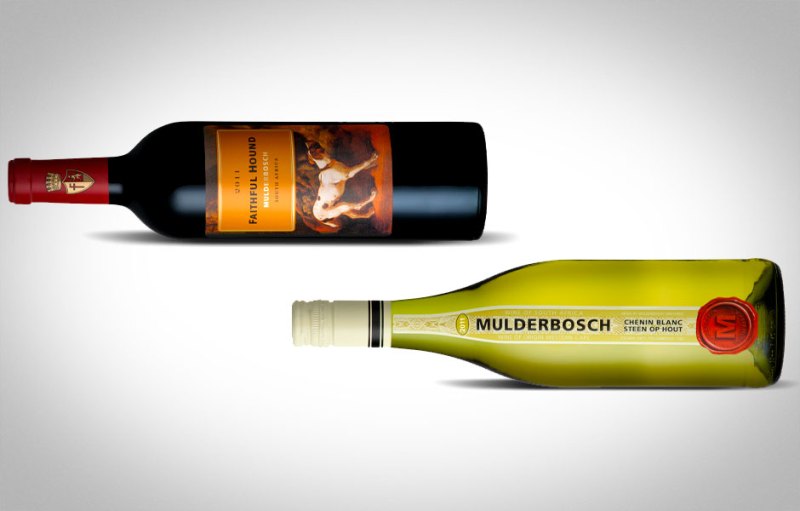 We've entered peak barbecue season. Every night, you can walk around your neighborhood and smell the delicious aroma of cooking coals and grilling meat. It really is one of the true joys of the summer.
Pairing wine with barbecue can be a tricky endeavor. Do you stick to your reds? Do you splurge on something good if you're just pairing it with something off the grill? And when you walk into the wine store, what the hell country should you choose?
A suggestion if we may: South Africa. South Africans are known for their love of barbecue, or braai. Nearly every country has their variation on barbecue and braai is short for braaivleis, which translates to "barbecued meat." And they have their own rich history wine making to accompany some of their grilled specialties, such as boerewors (thick beef "farmer's sausage").
RELATED: Essential Guide to Grilling Accessories
We've covered Mulderbosch's 2012 Faithful Hound previously as part of our spotlight on Bordeaux blends, but we can't stress enough how much this red suits meat straight from the barbecue. With its mixture of Cabernet Sauvignon, Cabernet Franc, Merlot, Malbec and Petit Verdot, there is a diverse flavor profile. Upon first sip, there are bold (and refreshing) berry notes. The initial fruitiness segues into a smooth, almost creamy tasting experience and then ends with a subtle, but spicy finish that lingers—and entices you for another drink. As you can tell, we are big fans.
But a barbecue should always be balanced, so we have a white to recommend as well. Fish (sardines, crayfish, prawn and more) play a large part in any South African braai and we all know that whites pair the best with any gift from the sea. The 2011 Mulderbosch Chenin Blanc is an especially crisp, bright wine. Chenin blancs are known for their diversity (the grapes can be used to make sparkling wines) and their sweetness (they are also used for dessert wines). The 2011 Mulderbosch could certainly be served as dessert wine, but with its very up front pear flavors and gentle honey finish, you'll be pleased drinking a chilled glass or two of this on a hot day.
There you go. Now you've learned a little bit about South African braai and the South African wines that would be a hit there or at any American barbecue. Put the knowledge to good use!
Editors' Recommendations