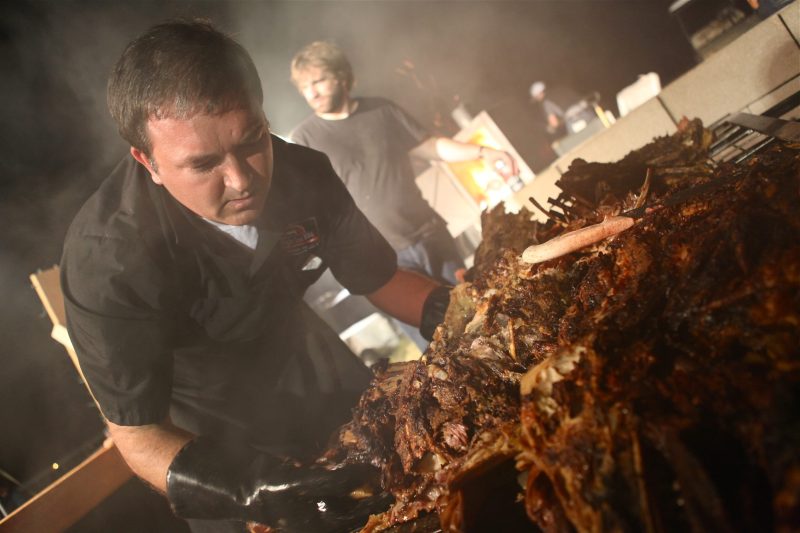 Without a doubt, the biggest trend in food over the past ten years has been eating smarter. Chefs, gourmands, and even marginally informed diners are more aware of what they are eating and where their food is coming from.
One of the forebears of this trend is the Southern Foodways Alliance, which was founded thirteen years ago in Birmingham, Alabama. John Egerton, a Southern journalist, author and activist who has remained the muse and moral center of the Alliance since its inception, organized the founders of the non-profit group. From the beginning, the SFA has been based upon the principle that food is a cultural product of the American South just as much as Faulkner, Memphis blues and Muscle Shoals.
When you think of Southern food, the first thing that comes to mind is barbeque and, according to a spokesperson for the SFA, 2012 was all about barbeque. Over the course of the year, the Alliance tried to explore barbeque cuisine through every lens they could possibly think of—whether that meant regional variations in meats and sauces to the issues of gender, labor, power, tradition, authenticity and animal welfare. Not your typical thought process when approaching a pulled pork sandwich or slab of baby back ribs.
This past October, the SFA premiered Pride & Joy, which is a feature-length documentary about Southern Food, which was made by the Alliance's resident filmmaker Joe York. The film is set to make the rounds at film festivals in 2013 and will also receive an air date on PBS (the date is still to be determined).
Also, in 2013, the SFA is going to direct their focus on the role of women in Southern food and drink. Many members of the Alliance feel that Southern women are "under-celebrated as chefs and entrepreneurs" and will focus of both their June symposium (located in Richmond, Virginia) and their October symposium (located in Oxford, Mississippi).
But first, in January the SFA will hold their Taste of the South event, which serves as a benefit for the Alliance. Taste of the South is hosted by Blackberry Farm and will feature a lineup of chefs including Tyler Brown (Capital Grille in Nashville; voted one of Esquire's Best New Chefs, 2011), Vivian Howard (owner of Chef & The Farmer in Kinston, N.C.) and Mike Lata (James Beard award winning chef at Fig in Charleston, S.C.). The event takes place from January 17-20 and culminates in a gala supper followed by an auction to further support the SFA's work.
If you are educated on food, but not on the SFA, now is the time to start learning about this fantastic organization.
Editors' Recommendations