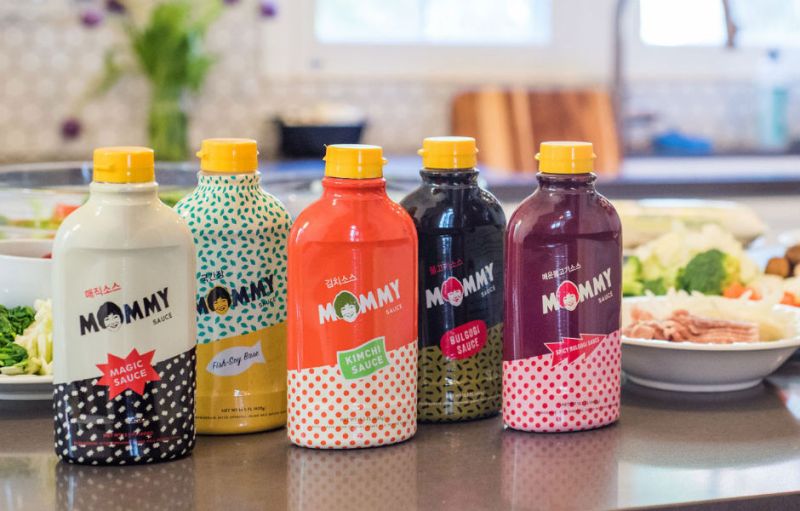 We all know that mommy cooks best. Some of our best childhood memories are formed around meals, and often times, that means mommy's cooking. Celebrity chef Roy Choi's mother Youn-Jin Choi certain had an influence on his future. His fondest memories are of making dumplings with his mother in their Los Angeles restaurant. His mom's kimchi was so known that she packaged it and sold it locally. The younger Choi would eventually become a chef with his own restaurants and cooking shows, but his mom's influence always stayed with him.
Roy Choi's mom has a funny story: "My son is so famous and I asked him to sell this sauce in his business and he never did anything because he said it's not his sauce, so I had to go out and sell my own sauce because he never listens," says Youn-Jin Choi. Ever the enterprising mom, that's exactly what she did, and now she has a line of sauces called Mommy Sauce. The elder Choi has turned all our favorite Korean flavors into a line of sauces with the following flavors: Kimchee, Bulgogi, Spicy Bulgogi, Magic and Fish-Soy Base.
"I love to cook and my house is always filled with people and food. I decided to make these sauces so that I could pass on my recipes and flavors to my children and grandchildren," says Youn-Jin. "My kids and grandkids love these sauces so much they said that I had to share my flavors with the world! Each of these sauces is different but feel free to experiment with them — there is no wrong way to use them."
Now we can all have a taste of Roy Choi's mother's cooking by using these sauces to make homemade kimchi, chicken stew, Mapo Tofu or Beef Bulgogi. Best of all, we can experiment and come up with dishes for our own families.

For more information, visit mommysauce.com.
Editors' Recommendations