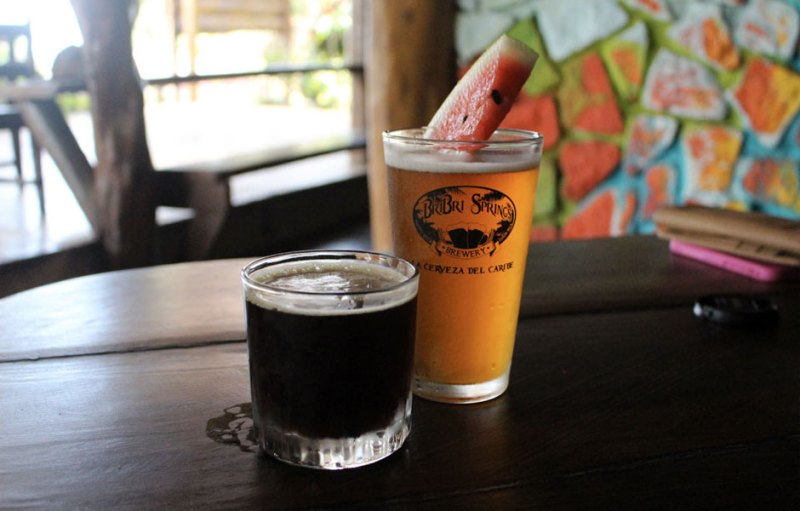 Many visitors to Costa Rica skip over the Caribbean coast of the country, opting instead for the volcanoes, cloud forests or Pacific surfing hotspots. But these less travelled areas have their own histories, stories and surprises to share. In addition to the cocoa farms, incredibly laid-back locals and wide smiled tree-hanging sloths, BriBri Springs Brewery is one of those hidden treasures.
Driving north from the town of Puerto Viejo, you'll find Kaya's Place, a roadside hotel overlooking the black sand beaches of Playa Negra. The heavily timbered and brightly painted bar and restaurant serves a wide-ranging menu designed to please weary travelers and neighbors alike. It is also home to a startlingly broad variety of beer styles thanks to the fact that BriBri Springs Brewery is located directly behind the hotel.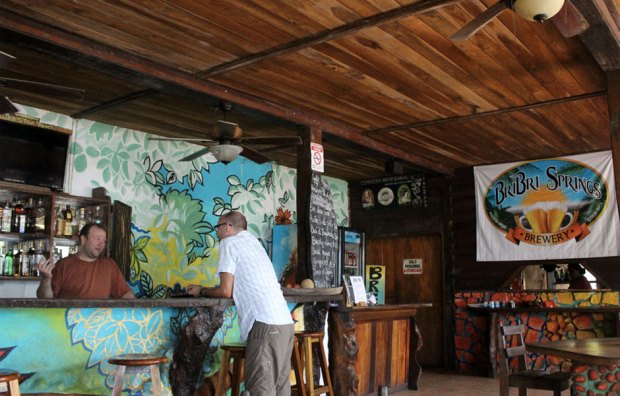 Brewery owner and brew master J.T. Ficociello relocated to Puerto Viejo from the craft beer mecca of Vermont. He brought a love for hops in his heart and physical bags of hops in his carry-on suitcases as he slowly built up his capacity and diversified his recipes. His beers can now be found both at Kaya's Place and other taverns in the area.
Some of BriBri Springs Brewery's most interesting beers include:
Austen's Ale is a porter named after a local coconut salesman and is brewed with local organic cacao.
Basi is a completely unique hybrid beer that shares many characteristics with meads. The recipe includes Costa Rican mangoes, pineapple and raw cane sugar and clocks in at a big 14% ABV.
The Caribe Barley Wine shares Basi's high alcohol by volume but is surprisingly easy to drink compared to its English and American variations. The emphasis here is on complete flavor and not strictly to showcase hops or malts.
Costa Rica's craft beer scene is evolving quickly. No longer solely the land of Imperial and Pilsen, talented brewers like J.T. and his Bri Bri Springs Brewery are raising the profile of craft beer in the country and creating a vibrant, exciting future for Costa Rican beer.
Editors' Recommendations