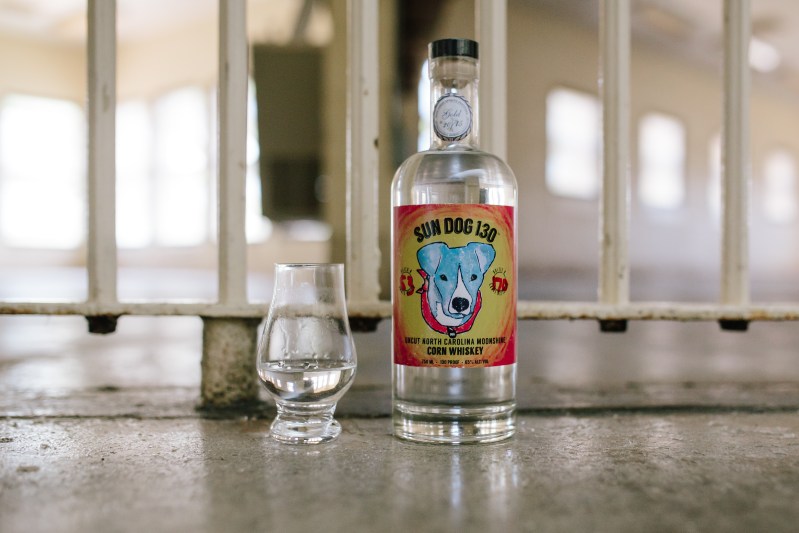 We've all seen it on television and in the movies: a couple of prisoners, jonesing for a taste of sweet, sweet alcohol after months on the inside, end up making their own using fruit from their lunches and a bag that they store in some hard-to-find place in their cell.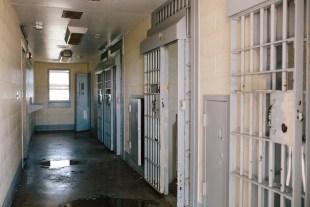 Now, though, you don't have to be an inmate to know what it's like to drink behind bars, thanks to Southern Grace Distilleries new prison distillery in Mount Pleasant, North Carolina. Starting next month, you'll be able to not only try their uncut North Carolina corn whiskey, Sun Dog 130, but you'll get to do it in a jail. Sure, it won't be like tasting Poussey's hooch on Orange is the New Black, but would you really want to try that, knowing that you're, you know, in jail for real? We didn't think so. Instead, you'll be able to go to jail (imagine the fun phone calls that you can make in the car!) and taste whiskey, all in the same day.
The prison, a 30,000-square-foot space across multiple buildings, opened in 1929 and closed in 2011 due to budget cuts. At the time of it's closure, the prison housed almost 200 inmates. Since then, it has remained vacant. Southern Grace will be utilizing around 20,000-square-feet for manufacturing, a barrel house, and a visitor's center.
"We're going to try to keep as much the same as possible. I'd love to leave the bars up—if you're going to work in a prison you should have the bars," said Thomas Thacker, the master distiller at Southern Grace.
Related: 5 Great Smokey Whiskies To Drink At Your BBQ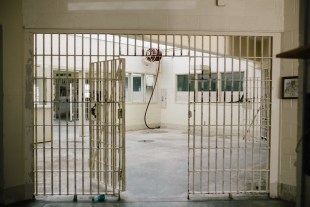 Their flagship product, Sun Dog 130, has so far won five awards, including the gold at the San Diego Spirits Competition, gold at the Fifty Best American Whiskeys Competition and silver in Louisville, KY at the American Craft Spirits Competition. What makes it even better, not just the buzz, is that a portion of the proceeds from every bottle sold goes towards a local animal shelter.
The decision to start with a corn whiskey, too, has roots that go almost as deep as the prison. Thacker, a North Carolina native, grew up around corn whiskies and wanted to make a product that'd show off the spirit that the state is known for.
"Corn whiskey gets crapped on a lot. People don't like it or think it's redneck. There are a lot of negative connotations about corn whiskey. I've always thought corn whiskey—when it's done well—is a legitimate spirit. It mixes and it sips…there's nothing wrong with it except the taint from popular culture," he said, adding, "Corn whiskey is the root of bourbon. If it weren't for white lightning, white dog, whatever you want to call it, you don't end up with the world's greatest spirit, which is a really good bourbon."
While it's hot when taken straight (and why wouldn't it be, at 130-proof?), adding even a few drops of water or an ice cube helps to open it up and bring out the sweet corn flavors if you're planning to drink it straight. Sun Dog goes well when mixed in a drink like a John Daly or a tequila sunrise, too, as the high-proof and corn sweetness go well with the citrus flavors of the latter.
"Usually you drink and then go to jail, but we're doing it the other way," Thacker said.
If this sounds like your thing, tours are expected to start in October and can be booked online here. For $14, you'll get a tasting, souvenir glass, a history of the prison, and the chance to tell everyone you know that you've consumed whiskey in a prison.
(Photos courtesy of Amy Ellis Photography)
Editors' Recommendations