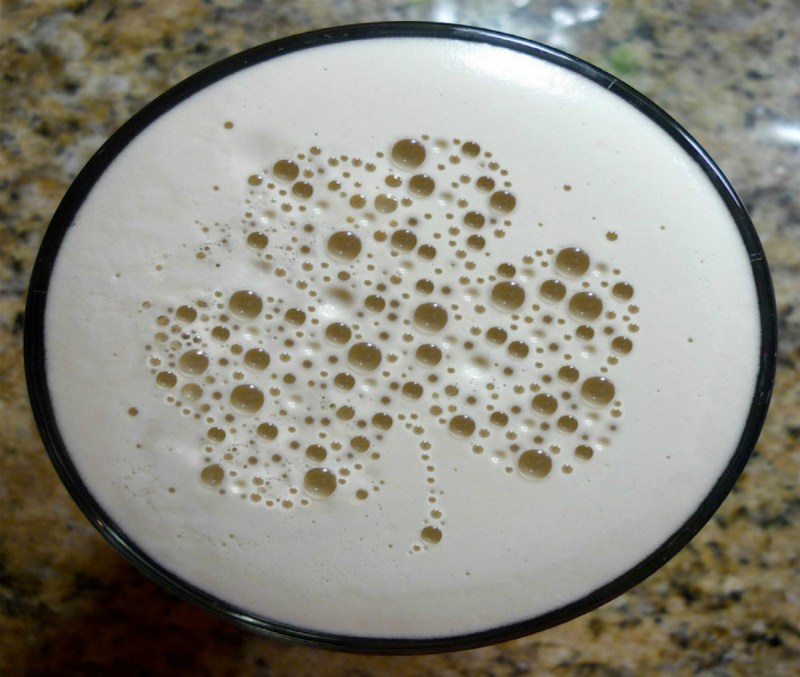 Do you find yourself feeling somewhat Grinch-eqsue around St. Patrick's Day? Berating your shamrock-clad, toothy-grinned roommate for not knowing who Saint Patrick was, and for "not even being Irish?" Not to worry, we've got the cure to your green-day blues. Actually, we've got ten of them. Here are our favorite places around the nation to celebrate Ireland with the Irish (even if you aren't), right up until the last drop. Green shirt or no green shirt, the whiskey is waiting.
Northeast
Tavern at the End of the World
Charlestown, Massachusetts
Set just outside of Boston, Tavern is one of the city's best-kept secrets. Large, mouth-watering plates of Irish classics like fish and chips, chicken curry, and bangers and mashed go great with a cold pint and the staff's laid-back vibes.
New York, New York
This Upper West Side pub prides itself on "a reputation for pouring one of the finest pints of Guinness in New York City…proudly served with a Shamrock." Need we say more?
Bronx, New York
Perfect if you like a little art with your brews. This is a small neighborhood spot with poetry readings, music, and theater to go along with a homemade batch of beef stew.
Down South
O'Connell's Pub
Savannah, Georgia
Tiny, Irish, authentic. Located in the city that hosts the biggest St. Patty's day celebration outside of Dublin. Bartender Dan has become somewhat of a local favorite.
Dallas, Texas
Irish owned and operated, the pub will be ready and waiting for you on March 17th with bagpipes, Irish dancers, and corned beef Reubens.
Midwest
Chicago, Illinois
A cozy pub outside of Lincoln Park where you'll be greeted by Irish staff, a fireplace, and de-li-cious whiskey. Pass the Jameson.
Milwaukee, Wisconsin
Everything you're looking for in a true Irish establishment: warm atmosphere, awesome food, extensive beer and whiskey lists. If a heatwave happens to sweep through Milwaukee on the 17th, you might be able to grab a table in their fun, outdoor patio section. Inside or out, we're betting the Smithwicks will taste just as good.
West
Kells Irish Restaurant and Pub
Portland, Oregon
With the largest St. Patty's Day festivities in the Northwest, Kells turns St. Patrick's Day into an entire weekend event from Friday to Sunday. Scotch tasting classes, a private cigar room, boxing, and the highly-lauded menu make it a one-stop Irish extravaganza.
Phoenix, Arizona
Named for owner Seamus McCaffrey's wife, Rosie's is where die-hard Glasgow Celtic fans are among comrades. Award-winning fish and chips combined with the cead mile failte atmosphere call for a frothy St. Patty's Day toast.
San Francisco, California
The Plough's down-to-earth company, live music and chatty bartenders will make you want to celebrate Irish culture more than once a year. SF Weekly calls it "congenial, courtly, somber, gregarious, witty, sentimental, surly, musical, poteen-fueled ambience…all of that in a beaker of brew."
Who exactly was Saint Patrick (you may still be wondering)? Shhh…drink your beer.
Editors' Recommendations