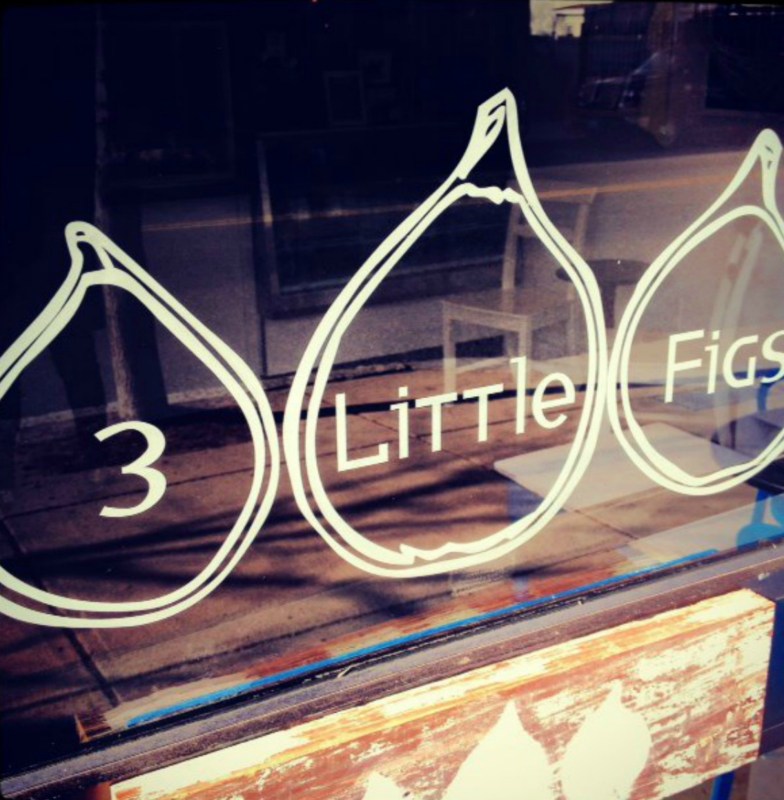 In 2010, Katie Rooney, was sure of two things: she needed a career change and she really liked baking. She started slowly, selling her "bacon corn" and "dirty chai" muffins to farmers' markets and cafés around Boston. Eventually, demand for her products was so high that she needed her own kitchen. And so, 3 Little Figs was born.
On a typical Friday morning, there isn't an open table in the Somerville café. People are plugged into laptops or conversation and drinking something hot. Everyone seems to know one another, like Cheers gone java.
The whole place basks in the smell of fresh coffee, courtesy of the beans from gimme! coffee, an espresso bar and roaster in upstate New York. While Rooney and her sister, Caroline, run the kitchen, her husband, Andrew, has become somewhat of a local coffee guru.
"There are so many variables, and so many ways to change the flavors, and delivery of the drinks we put out," he tells us. "Every drink can potentially taste completely different from one to the next, and every drink we make is trying to be better than the one before it, but at the end of the day, it's just coffee. Some people take sugar, some people take it black." Coffee sans snobbery? We'll take it.
And the coffee is delicious (especially in a giant mug that says "gimme!" on it). But it tastes even better with Figs' star player, the apple cider donut muffin. There are a host of other inventive items, like the avocado muffin or the coco zucchini cake, where Katie has cleverly managed to sneak vegetables into your morning pastry.
In keeping with the fig theme, there's a "Lil' Figgy" sandwich and fig jam for the feta toast.
"My family is Greek, so I thought the fig beautifully captured that idea. My grandmother baked, my mother bakes, and now I bake, so the "3" comes from three-generations of us," Rooney explains.
The family at 3 Little Figs seems to have grown far beyond bloodlines. A group of five twenty-somethings leaving the café wave and shout something toward the counter. "When I go to work, it's like seeing friends all day long. I never thought that would even be possible." Sorry, Katie, did you say something? We temporarily blacked out on account of the apple cider donut muffin.
Editors' Recommendations