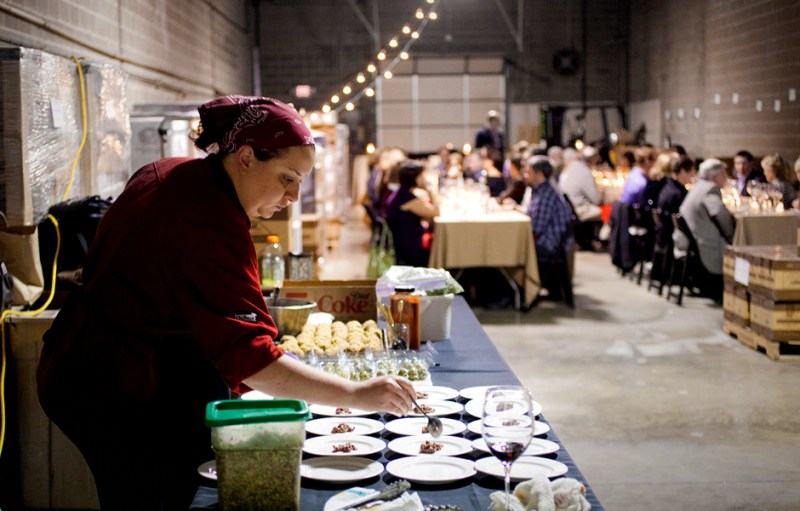 Cooking has traditionally been dominated by women but you wouldn't know that looking at restaurant kitchens. The list of Michelin-star chefs is long and is almost entirely made up of men. Female chefs have long been relegated to sous or pastry chef status. That's not to say some female chefs haven't managed to make a name for themselves. Anita Lo and Alice Waters come to mind. Unfortunately, that list is short. But thanks to a new wave of talented female chefs, the tide may be turning. Here are four of the top female chefs around the United States who are creating award-winning cuisine.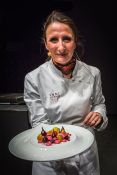 Anne-Sophie Pic
Although she hasn't yet helmed a restaurant in the United States—plans are underway to head two new high-end eateries in New York City in 2015—Anne-Sophie Pic's name must be included in any top chef list. She is one of only a handful of female chefs in the world to garner three Michelin stars. Pic comes from a long line of Michelin-starred chefs and her family's restaurant near Lyon, France, first won three Michelin stars in 1934. Pic was named Best Female Chef in the world in 2011 by Restaurant magazine at The World's 50 Best Restaurants Awards, the Oscars of the culinary industry. Her cuisine—think seasonal and local with a focus on harvest dates—garners raves for its simple sophistication and delicious aromas. New Yorkers can expect long waits when Metcafé and La Dame de Pic open next year.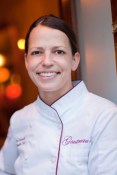 Sue Zemanik
New Orleans is a veritable mecca of delicious food with Creole and Cajun cuisine garnering top billing. Sue Zemanik is one of the few female stars in a city dominated by Emeril this and Emeril that. Gautreau's in the Garden District is a luxe eatery frequented by well heeled locals and visitors alike. Zemanik, a Culinary Institute of America grad, helms the famous eatery as well as Ivy, a tiny lounge on Magazine Street that opened in 2013. Food & Wine magazine named her best new chef in 2008 and for the young 30-something Zemanik, those accolades come from working hard and loving what she does. Zemanik is known for her seafood, so try the raw oysters with Meyer lemon at Ivy or the seared scallops with a touch of Eastern European cauliflower at Gautreau's.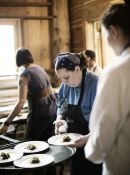 Cassy Vires
Some people assume the Midwest is a culinary wasteland but try telling that to the regulars at hot eateries such as Butcher & The Boar in Minneapolis and Home Kitchen and Wine Bar in St. Louis. Cassy Vires helms the latter with the help of her restaurateur husband, Josh Renbarger. Vires is the quintessential American chef, crafting traditional fare with a twist. Try her vinegar braised pork belly with pickled herb salad. Head to Home on Sundays for burger night, when a burger and beer will only set you back $15. Vires innovative culinary take extends to crafting three or five-course menus based on a diner's culinary desires on No Menu Monday. It's no wonder the three-year-old eatery still packs them in.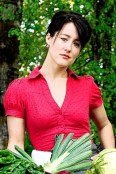 Naomi Pomeroy
Portland, Oregon, does American food right and its myriad eateries garner accolades the world over. But what many people don't know is that the city has a strong contingent of women-helmed kitchens. French eatery Cucotte has an entirely female staff led by Kat Le Sueur and Kristen Murray helms the less-than-year-old Maurice. But Naomi Pomeroy at Beast is arguably the top female chef in the city. The James Beard Award–winning Pomeroy—she was named top chef in the Northwest at the James Beard Awards earlier this year—crafts six-course menus that rival the best from Michelin chefs in Europe. From the baguette to the pretty-as-a-palette charcuterie plate to the fish and meat course to the dessert dish, everything is painstakingly overseen by Pomeroy. The food is divine—think fall-off-the-bone good—and remains one of the best meals you'll get Stateside.
Editors' Recommendations