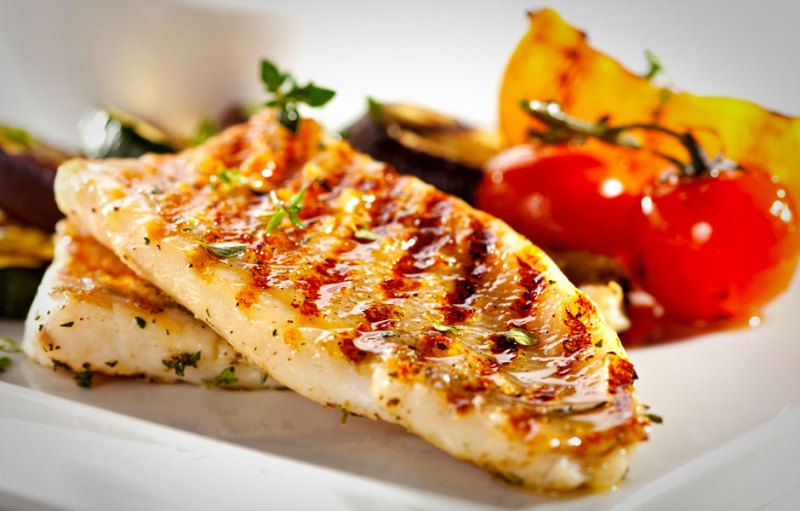 When others are asleep, he's awake. He's incredibly handy with a knife and happily plays with fire. Adam Tulloch is a chef after all. Formerly Chef de Cuisine at Bacaro LA, Tulloch dishes to The Manual about the LA food scene and the go-to meal for cooking for that special someone.
Chef Life
Hollywood is famous for how hard it is to be an actor, director, writer, <insert any career in the film industry> but the restaurant world is as difficult, if not more so, especially in high-pressure Los Angeles. "Being a Sous Chef in LA is one of the hardest jobs in this city," Tulloch explains. "When I first got sous [chef] at Pizzeria Mozza they were paying me $25,000 a year. I would get into work at seven in the morning and be there until at least seven [at night] doing the leg work [of] running a million dollar restaurant."
It's a strange mix of cutthroat competition and camaraderie. Tulloch remembers instances of chefs intentionally sabotaging prep or hiding ingredients to make work more difficult. It's also not a great field to go into if you're looking for a mentor: "Knowledge is power and nobody wants to share what they know with others." It's all about having the edge.
The Customer Isn't Always Right: Dining out with Fad Diets
Restaurants are also up against ever increasing fad diets and dietary restrictions: gluten free, vegan, paleo, raw food, the list goes on– especially in Los Angeles. So how do chefs handle the diets? For Tulloch, he recognizes it's a huge consideration, but not always a pleasant one. "The Gluten free diet to me is a joke… However, we are in the business to please, so we do it. But the customer is not always right. They're usually wrong, but we just let it slide." The one thing he can't stomach is asking for ketchup before they even take a bite. "It's pretty much saying I really don't care what you make, I just want some corn syrup."
Pro tips: Where to Eat, What to Cook
Tulloch's favorite spot is an El Salvadorian stall in Grand Central Market called Saritas Pupuseria. His order recommendation: "…Get one of each pupusa [stuffed tortillas filled with cheese, meat, and often refried beans] with… repollo [cabbage] and salsa."
Perhaps more importantly, what does he recommend cooking when wanting to impress? Fish. "Fish is so simple to do really well and always looks impressive. It also has good mouthfeel, which is really the sexiest part of food." Tuna and salmon are his go-to picks, as they can be prepared a variety of ways, ranging from idiot-proof to slightly more complicated. Albacore tuna is a great option when buying on a budget and thinking sustainably. Pair with steamed veggies and "end with some fruit and make some brown butter rum sauce." There you have it.
Editors' Recommendations