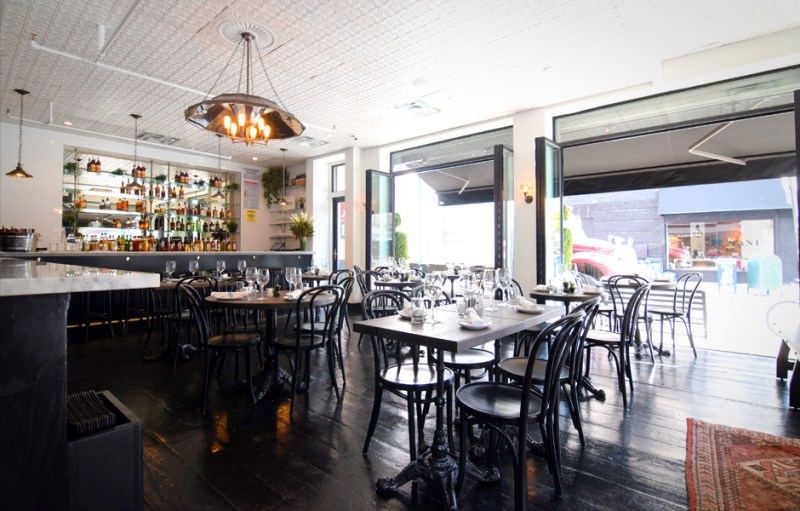 Feasting is our new column dedicated to cooking, grilling, eating and discovering what's on the menu across America and the world.
When we got word one of our favorite Lower East Side Italian restaurants, 'inoteca, was closing after 12 years of business in NYC, it was difficult to believe anything could fill the space of the neighborhood staple. But when the news broke that Chef Steven Gallo was opening a second outpost of his Soho restaurant Galli in its wake, we perked up immediately. Gallo is no rookie to the restaurant world; he grew up working in his family's restaurants, and his experience is clear the moment you taste his delicious, authentic Italian food.
"I have never wanted or understood the glitz of the 'celebrity chef' trend happening here in the City," Gallo said. "Galli restaurants will always go back to the basics of great food and service. No matter the location, we will never evoke any type of pretension, and we want our customers to immediately feel at home when walking into our restaurant."
Also on board with the new space are his business partners Michael Forrest and Karen Gallo, both of whom have helped tremendously in making the first location such a success. Karen, an established footwear and handbag designer, created a "moody girlfriend" vibe for the space, infusing feminine, European elements in an otherwise urban, masculine neighborhood.
But we wouldn't even be talking about Galli if the food and cocktails weren't delicious. Classic Italian comfort staples like chicken parm and rice balls stuffed with green peas, chopped meat, mozzarella and pomodoro are perfect for the cold weather. Try the fried Mad Calamari, tossed in spicy marinara sauce for a kick, followed by their Pasta Funghi, served with a mushroom-based sauce coated with truffle oil. The Lansky cocktail – made with Aperol, Rittenhouse Rye, Meletti Amaro and fresh lemon juice – is perfect anytime of year.
Galli is open every day from 11am – 2am serving brunch, lunch and dinner. For more information, visit gallirestaurant.com.