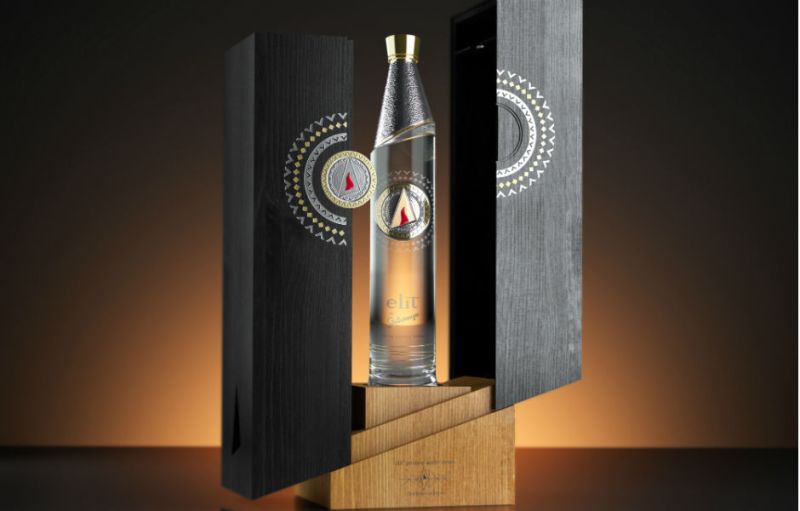 Vodka enthusiasts — there's a new vodka in town sure to get you excited. The makers of Stolichnaya have come up with a new line of vodka called elit™ by Stoli. The vodka makers took a similar approach to how terroir influences the notes in wine, instead exploring the way different water sources affect the way the vodka tastes. For each limited edition, Stoli's master craftsmen searched the world for the most pristine water sources.
For the latest one, the Andean edition, they went to the Andes Mountains in South America, where, according to a release, "they trekked to the crystal clear waters of Colico Lake in the La Araucanía Region of Chile, to a natural spring flowing from the foothills of the Andes Mountains."
"To craft a truly exemplary vodka, one with subtle taste and extraordinary clarity, you must begin with water, the purest of all elements," said Lori Tieszen, chief marketing officer – Stoli Group USA. "Our quest lead us to the crystal waters of Colico Lake, where the unique balance of minerals ensured the third and final edition in our elit™ pristine water series, would emphasize elit™ by Stolichnaya®'s heritage of unrivalled taste and craftsmanship."
After the water is sourced, it gets fused with Russian Alpha Spirit at the Latvijas Balzams distillery in Latvia, and then bottled in a bottle by Glencairn® Crystal, and then packaged in a Chilean Black Cherry wood case that is lined with leather and embellished with an indigenous pattern local to Colico Lake. Unfortunately the The elit™ pristine water series doesn't come cheap; a bottle will set you back $3,495 — but there is always the basic elit™ by Stoli, which at under $100 is a lot more affordable.
For more information, visit elitbystoli.com.
Editors' Recommendations