Las Vegas, where heaven and hell meet at practically every minute of every day. Walk a few blocks in just about any direction from the Las Vegas strip and you'll find any and every vice you could ever want—from buffets at disgustingly low prices to escorts to Britney Spears or Donny and Marie.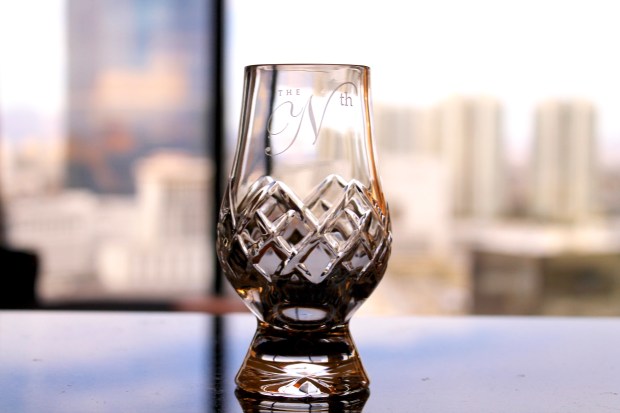 For three days at the beginning of March, heaven outweighed hell, though, as the Universal Whisky Experience was in town at Encore at The Wynn for it's sixth-annual event. Event, though, doesn't truly begin to explain it.
If you have the money to drop on the High-Roller Experience ($2500), the event is more like a life-changing experience (and if you've been before, it's like a chance to reinvigorate from a year spent not carousing around Sin City while having unprecedented access to some of the world's rarest whiskies.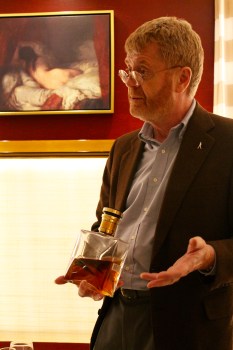 On night one, VIPs were brought around to try the Super Pours—whiskies so rare and so expensive that at first it might be hard to believe that you're allowed to drink them. Not only were you able to try the likes of The John Walker, Brora 37 Year Old, Laphroaig 32 Year Old and Balblair 1983 Single Cask (which were all, in their own ways and as you can imagine, stunning examples of whisky craftsmanship), but for tasting was the holy grail of whisky—Gordon & Macphail's Mortlach 75Year Old.
Yes, seventy-five-year-old whisky. It is, for those wondering, the world's oldest, and as a VIP, you got to drink it. Take a moment to think about that—not only have you spent five hours drinking scotch worth more, in total, than the GDP of most third world countries, but amidst all this, you get to taste the promised land. This was whisky created before World War II. It was made, with passion and care, before most people reading this were born. There are two words, and two words only to describe an experience like this.
Holy shit.
Trying to describe this single first-fill Sherry butt-cask scotch whisky is not easy. How do you even come close to finding the right words to explain such a transcendent experience? You can talk about the fact that it's 44% ABV or that it's retail price is more than most sedans at $30,650 and comes in a special crystal decanter and is accompanied by a number of high-quality accouterments. You can talk about the tasting notes for the whisky—how even after seventy-five years, the scotch is still beautiful and bright, how there are floral notes in a places you might not think, or how the finish is slightly spiced and leaves you with a slight warmth.
You could talk about all of that, or you could simply remember that this whisky is, simply, old as hell, and that you may never get to do this again. You close your eyes and take it all in, let it wash over you in wonderful, scotchy waves.
That wasn't even the end of the night, however. Following the Super Pours session, VIPs were treated to a five-star meal at Tableau in addition to whisky speed dating, wherein brand managers and distillers alike showed off more of their wares while giving anyone a chance to chat about the greatness before them.
Related: Teeling's Single Grain Whiskey and Cocktail Recipe
The next day, leading up to the pièce de résistance, the Nth Whisky Tasting, event-goers could learn more about what they were drinking by participating in master classes, such as Midleton Irish Whiskey's master class, where tasters were able to not only sample some of Ireland's newest products, but were treated to a look at Ireland's rise in popularity in the whiskey world. Not often do you have people so intimately tied to a brand coaching you through a tasting. Some of the people running these master classes have spent their lives working with these products, and it shows. The worst part, often, was waiting to actually taste the whiskies as they sat in front of you, calling to you with their delightful brogues.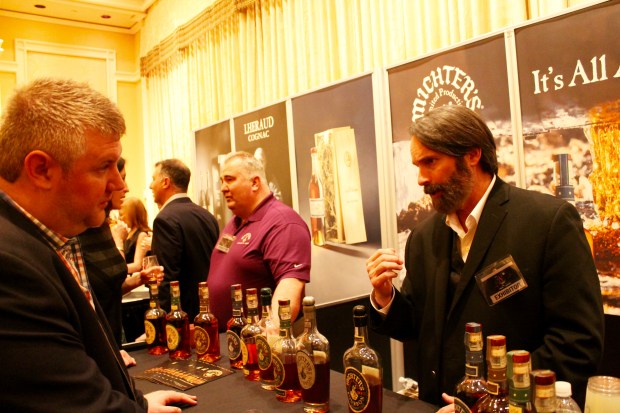 Then, finally, on the second night, the main event—the Nth Whisky Tasting. What made this tasting such a success was not just the sheer amount of amazing whiskies available, but the knowledge of the people pouring it. It isn't often that you get the opportunity to speak to a distiller about his or her product in such a laid back yet entertaining atmosphere. Looking around, you could tell one thing: people were having fun. Laughter mixed with chatter mixed with the sound of toasts for most of the event. For those that had been at the events the previous evening, it was a great chance to get another taste of the liquid gold that had already passed between their lips. For those who had just arrived, there was a bevy of products and expressions to try, even including some bourbons, tequilas, and other spirits. For those that enjoy more than just whisky, Davidoff was on hand, providing top quality cigars.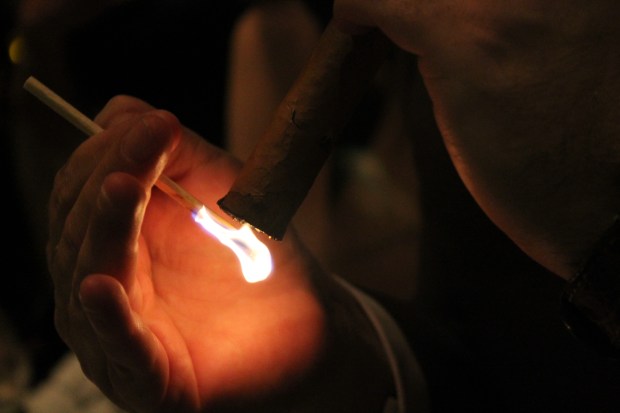 The Universal Whisky Experience, ounce for ounce, is the event you save your pennies for, because it's the event that will give you a chance to rub elbows with the biggest names in scotch and give you bragging rights for life.