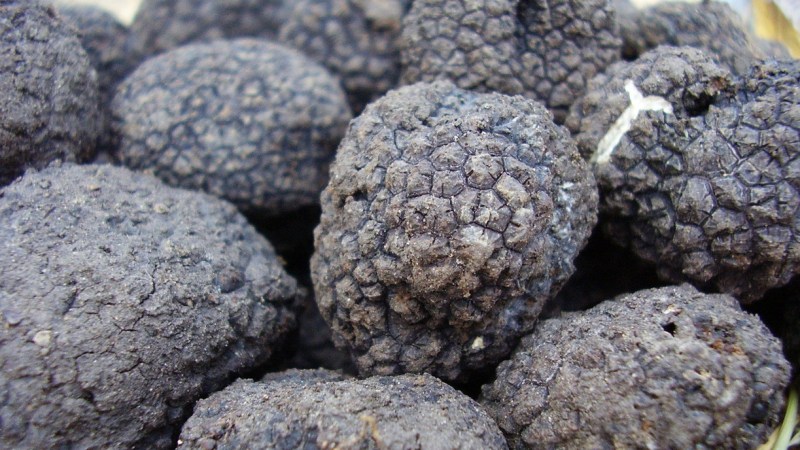 It's truffle time! The tasty, treasured little mushrooms — sometimes referred to as "diamonds" of the kitchen — are at their prime during winter when growing conditions are just right and their flavors truly come out to shine. To celebrate these funky little fungi this year, chef Domenico Natale of New York City's Casa Lever is serving up a seasonal truffle menu full of authentic Italian dishes. We caught up with him for some tips, tricks, and a delicious recipe for making the most of these tasty little treasures this year.
Shopping for Truffles

First and foremost is Natale's Golden Rule of truffle-shopping: "Always, always, always serve fresh truffle only while in season, and buy from a trusted source. If nothing else, remember this!" Once you've settled on your truffle provider, it's time to get down to the nitty gritty of picking the best of the bunch.
Start with the smell, which Natale calls "the most important factor of any truffle." A strong earthy scent with a hint of garlic and honey-like sweetness is what you're after – and the more aromatic the truffle, the better the quality. If a truffle has a chemically, ammonia-like smell, steer clear — that means it has been washed with a product that is meant to enhance the smell, but damages the flavor.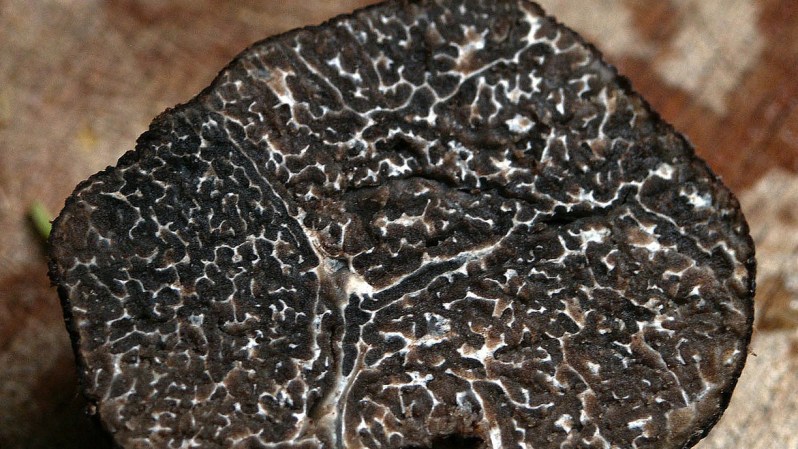 Texture is another key component in selecting your truffles. You want the little fungi to be firm, since a spongy or soft texture is an indication that the truffle is already past its prime. Give them a squeeze to check for firmness, but remember that white truffles are naturally a little softer than black truffles, so you'll want to be gentler on the lighter variety.
Next, check the coloration. "The color shouldn't be too yellow or black like it has been burnt," Natale advises. Some level of dirt is actually a good thing, as it helps to preserve the truffle, and scratches and other light surface damage is perfectly fine, as it's most likely just an indication of the four-legged friend (typically a pig or a dog) that helped find it.
Size itself isn't particularly indicative of a truffle's quality, but if you're comparing two truffles of similar sizes, take note of the weight of each. The heavier the truffle, the more water content it has, and thus the fresher it will taste.
To store your truffles, wrap them in white, dry cloth and place them in a sealed jar in the fridge. Change the cloth at least once a day to maximize freshness. Only take them out to serve them, and immediately place them back in the jar when done. Don't freeze your truffles. We know, we know — once you've had your first taste of the season, it's so damn tempting to try to keep that flavor in your kitchen all year long, but freezing them by any method can substantially reduce their signature heavenly tastiness, and at that point you're just the guy serving everyone bland fungus for dinner.
Cooking with Truffles

For the tastiest truffle experience, you need to eat them within a few days of purchasing, as the flavor quality begins to wane as soon as the truffle is removed from the soil. Before you tear into your first recipe, get yourself a truffle shaver, mandolin, or microplane. It's the only tool you're going to need for these little culinary gems, so spring for good quality and keep the blade well sharpened. The thinner you slice your truffles, the tastier and melt-in-your-mouthier they are, so it's worth putting in a little practice to get consistently paper-thin slices.
Although white and black truffles are equally scrumptious, it's important to note that they cannot be prepared in all the same ways. They may make a lovely, lively topping for hot dishes, but white truffles themselves should never be cooked. They're not big fans of heat and the cooking process seriously reduces their flavor. White truffle is a strong addition to any meal, but it can also be a very delicate flavor to balance, so take care in pairing it with flavors that won't overpower it. As Chef Natale puts it, "the truffle should be the star of the show!" Foods that are light on flavor and heavy on starch make particularly great truffle-buddies: one of the easiest, most comforting pairings for white truffles is the simple buttery deliciousness of mashed potatoes.
Black truffles, on the other hand, are perfectly happy being cooked into dishes. For your first run, scrambled eggs or omelettes are an easy favorite pairing for black truffles. Simply shave them, drop them into your cooking eggs, and prepare for the best breakfast of your life.
Truffles of either type love cozying up to fats, which help bring out their distinct earthy flavor, so pairing them with butter, cheese, oils, and other fatty ingredients will elevate your dish.
With these basics in mind, it's time to try your hand at preparing a dish to highlight the one-of-a-kind delicacy that is the truffle. Try this dish from Natale, which tops fresh-made pasta in a creamy, cheesy sauce with gorgeous white truffle shavings for a flavor combination that will make any holiday season merry and bright:
Tagliatelle Cacio E Pepe Con Tartufo Bianco
Ingredients:
Method:
Place fresh tagliatelle pasta in boiling water for 1 minute, until almost al dente.
Heat a saute pan on medium heat, add 300 grams (about 1 1/4 cups) water.
Drain pasta.
Increase saute pan to high heat and add pasta.
Saute pasta for 1-2 minutes, stirring constantly with tongs.
Once pasta is al dente, turn off heat.
Slowly add cheese to hot pan, stirring constantly until it reaches a creamy consistency.
Plate the pasta, garnishing with freshly ground tellicherry black pepper.
Shave 8 grams of white truffle over each serving of pasta.
*Fresh Tagliatelle Pasta
Ingredients:
240 grams of flour (1 cup)
3 organic pasteurized eggs
4 grams salt (3/4 tsp)
Method:
Place flour on large wooden cutting board.
Make a crater in the center of the flour.
Add salt and crack two eggs into the crater.
Starting from the outside, fold the flour into the egg center until incorporated completely, forming the dough into a ball as you work.
Cover with plastic wrap and refrigerate for one hour.
Place a large pot of salted water on the stove to boil.
On a clean wooden cutting board, add a sprinkling of flour and place the chilled dough in the center of the board.
Using a rolling pin, roll the dough out into a rectangle approx. 1/8-inch thick.
Cut the dough into 1/3-inch strips to form tagliatelle
Wine Pairing Recommendation from Sommelier Carrie Strong
Barolo Roagna "Pira" 2011
From Carrie: "Hailing from the fabled village Castiglione Falletto, this traditional style, single vineyard Barolo is full, powerful, and finely balanced. Red fruits are expressed n the bouquet while black cherry, licorice, clover, tar and wood smoke excites the palate. A warm vintage, 2011 Roagna "Pira" Barolo is supple, fresh, juicy and ripe — the perfect Piemonte pairing for white truffles!"