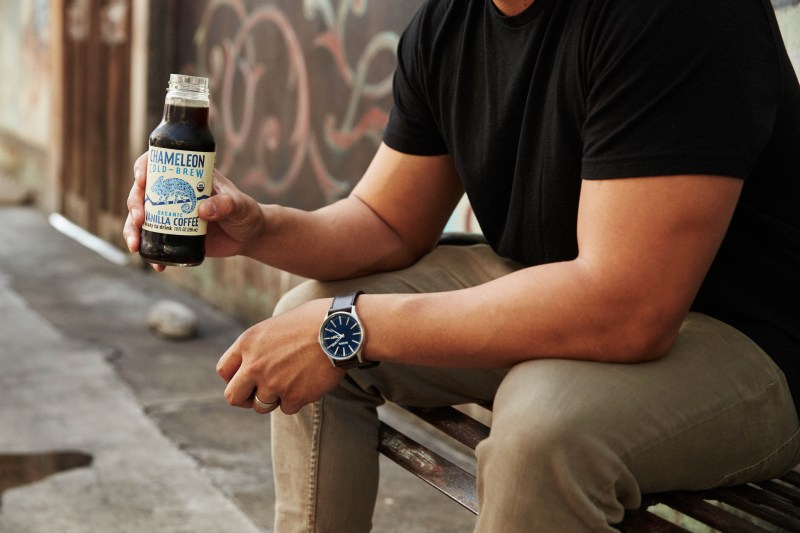 With the summer heat cranking up, your morning coffee may not be as enticing since it's hot. Great news: you can get your caffeine fix and stay cool at the same time with some cold brewed coffee.
Chris Campbell, the founder of the Austin, Texas-based Chameleon Cold-Brew Coffee met his business partner, Steve Williams, at a BBQ and they started talking about coffee. Williams has a coffee shop in Austin and said he was producing about 75 gallons of cold brew a week at that time. They also noticed a similar product at Whole Foods flying off the shelf.
"I said to Steve, 'Why can't we take what you make, put it in a bottle and sell it at Whole Foods?' said Campbell.
That question led to formation of the company in September 2010 followed by the first coffee in 2011. They started out with black coffee in two sizes, distributed through one store. Today, they've expanded to include 12 different items that are distributed nationally through Whole Foods, Target, some Kroger stores, and other retailers.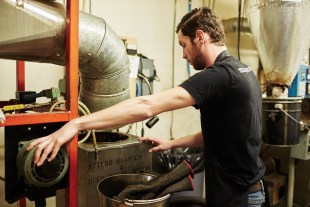 "We're roasting, brewing and bottling everything in Austin or within 150 miles," said Campbell. "It's all in central Texas and then we ship it wherever it needs to go."

The coffee concentrates (offered in black, vanilla, and mocha) come in 16 oz or 32 oz bottles. They also have these flavors available in 10 oz. ready to drink bottles, as well as three other flavors: Mexican, Chicory, and Espresso. All of their products are organic and fair trade, which is a key commitment of the company.
"At the end of the day, we sell the most of the black coffee concentrate," said Campbell. "It's also our original product. It's the one everyone knows us for."
Campbell has a tip for those people living in colder parts of the country. "It's worth noting," he said, "the coffee is as good hot as is is cold. It also makes a hell of a good cocktail. You can make ice cubes out of the coffee and pour whiskey over it. It's really delicious."
Ready to try a Chameleon-inspired cocktail? Check out these recipes:
Café Julep
1.5 oz Bourbon
1 oz Simple Syrup
2 oz Chameleon Black Coffee Concentrate
12-15 mint leaves
Muddle and served over crushed ice
Bourbon Patriot 
2 oz Bourbon
1/2 oz Lime
1/2 oz Simple Syrup
1/2 oz Rothman & Winter Cherry Liqueur
3/4 oz Chameleon Coffee Concentrate
1 dash Angostura
Shake & strain over ice, garnish with a mint sprig and brandied cherry
People's Forefather 
2 oz Irish Whiskey
1/2 oz Tia Maria
1/2 oz Chameleon Coffee Concentrate
2 dash Orange Bitters
Stir and garnish with an orange twist
Super Charger
1.5 oz Vodka
1 oz Tia Maria
2 oz. Chameleon Espresso
2 oz Coca-Cola
Stir and garnish with an orange wheel
Editors' Recommendations