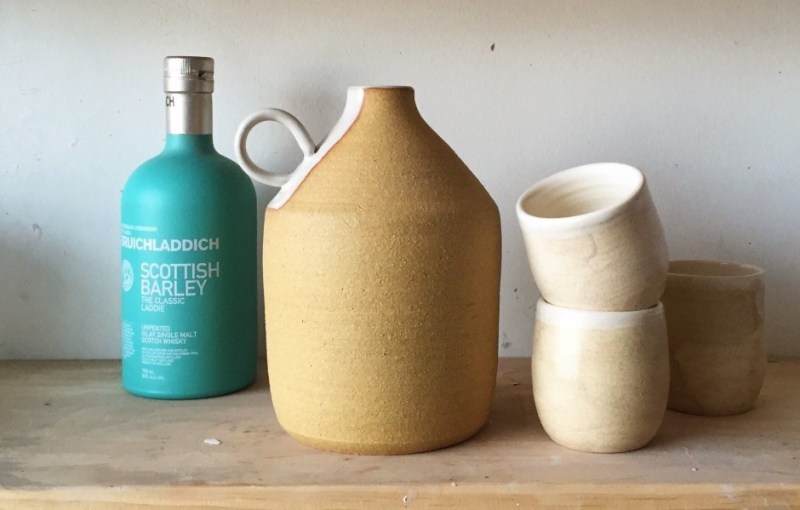 As a person of distinction, you've no doubt danced with an classy lady named Scotch whisky. This hallowed beverage is the perfect companion to a tasty cigar, a high-powered business transaction, or the stillness of the universe. Most people enjoy scotch in glass tumblers; however, there's no wrong way to drink it. If you'd like to experiment with a new way to enjoy scotch, you might try a handmade ceramic vessel.
Helen Levi, a Brooklyn-based photographer and ceramicist, has partnered with the progressive Hebridean distillers at Bruichladdich to create special ceramic vessels that complement the earthy delights of good scotch. "To me, it's a natural fit to serve whisky in a handmade vessel," says Levi. "It reflects every step of the whisky-making process."
Levi recently visited the Bruichladdich distillery on the Isle of Islay, the southernmost Hebride off the west coast of Scotland. There, she took in the rolling fields of barley, the sharp coastal crags, and the almost spiritual whisky-making process of Bruichladdich.
Instead of relying on industrial techniques and foreign barley, Bruichladdich employs a time-honored distillation process and uses 100% Scottish barley. "While visiting Islay, it was clear how much thought went into every aspect of making whisky," says Levi. "I strive to have my pieces feel as though they were thoughtfully created."
Levi also traveled in the opposite direction, to the American West, where she and her trusty canine sidekick Billy did some soul searching and dirt searching. On that journey, Levi tested soils and other natural materials until she found just the right substances for her vessels.
Related: Whiskey vs. Whiskey: What's the Difference?
"When I first met the folks at Bruichladdich, they asked me what would I make if I could afford the luxury of not worrying about selling it right away, which was a wonderful question to think about over the next several months," says Levi. "Because making pottery is my full time job, I wouldn't normally spend several weeks just testing found materials and hoping they'll work out. And now that I was allowed that time, I love the effect it's had on my work and I will definitely continue to make glaze from natural materials."
The end result is a line of elegant tumblers, whisky jugs, and other beautiful vessels. You will soon be able to purchase Levi's whisky vessels on her website. While you're there, you might check out her mugs, planters, necklaces, and other items. Mother's Day is fast approaching!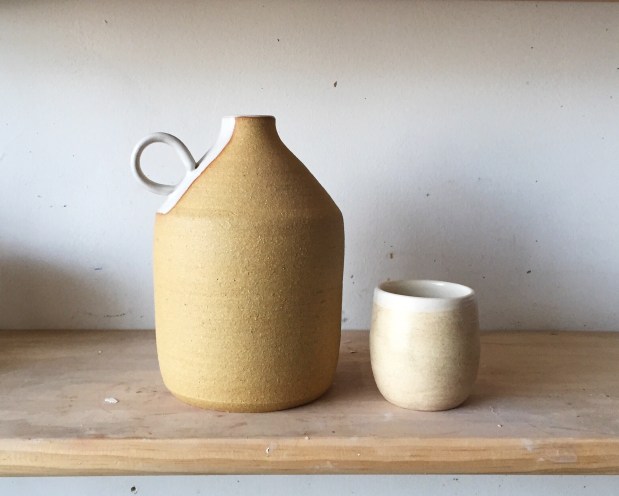 Editors' Recommendations