A recent addition to the Charleston, South Carolina, food and beverage scene, Ink N Ivy is situated in an impressive historical building on upper King Street and filled with an eclectic array of contemporary art.
It is the third Ink N Ivy location (other outposts can be found in Charlotte, North Carolina, and Greenville, South Carolina) from The Bottle Cap Group, a Charlotte-based hospitality company with 13 concepts under its umbrella. The Charleston hot spot opened in August with delectable American cuisine, craft beer, an extensive wine list sure to please any palette, and a superb selection of cool cocktails customized by expert bartenders.
One of the most popular drinks on the menu is the Alternative Snacks cocktail, a rum-based concoction with a surprising addition: salted dill oil. The savory ingredient pairs well with sweet and citrusy elements — because who doesn't love a salty/sweet mixture? M&M's and popcorn, anyone?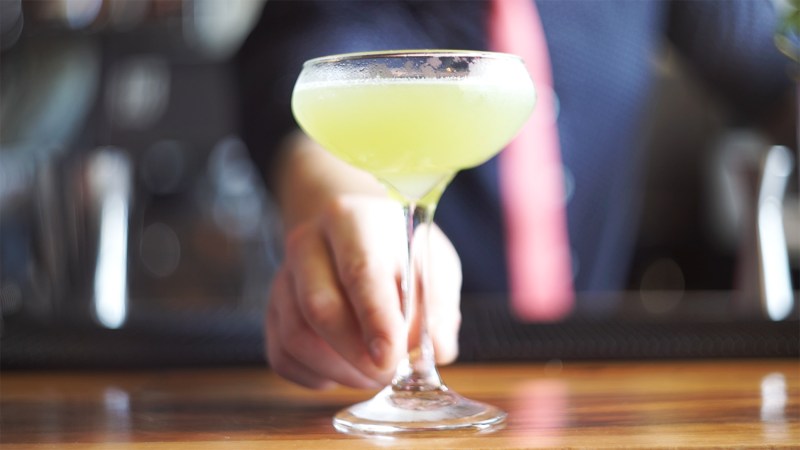 Below you will find the recipe for Alternative Snacks. If you're a fan of rum, you may also enjoy The Zombie.
Alternative Snacks
(Created by Evan Christy, Ink N Ivy, Charleston, South Carolina)
2 oz Rhum Clément
1 oz cucumber juice
0.75 oz lime juice
0.75 oz simple syrup
10 drops salted dill oil
Method: Combine rum, simple syrup, and cucumber and lime juices. Shake. Double strain into a chilled coupe glass. Garnish with salted dill oil.