Peloton has become one of the most famous brands in the world of fitness since it was founded back in January 2012. The first Peloton bike was sold in February 2012, and since then, Peloton has become a multi-million dollar business. The main reason for this success is that it offers gym-style workouts without the need for customers to leave the comfort of their own homes.
It's not just the Peloton bikes that have become famous; even the Peloton instructors have become celebrities because of the large international customer base that Peloton has attracted.
These familiar faces front the numerous streaming videos and live classes fitness fanatics can join. Naturally, some Peloton instructors have become more popular than others, so who are the best Peloton instructors to match your workout vibe?
For the yogis
Mariana Fernandez
You may only associate Peloton with bikes and spin classes, but Peloton members also get access to yoga classes from fully qualified and experienced yoga instructors such as Mariana Fernandez.
Mariana hails from a family of athletes and health enthusiasts, and this has helped influence her interest in yoga and in teaching the art of yoga itself. If you want a mix of gentle yoga classes and high-energy yoga sessions, then her classes, with their mixture of both, might be for you. It's not surprising to discover that with 11 years of yoga instruction behind her, Fernandez is one of the most sought-after Peloton instructors out there.
Chelsea Jackson Roberts
In a stressful world, we all need some time out to relax both body and mind. Yoga doesn't just improve physical fitness; it also aids mental well-being and helps both mind and body cope with stress better. Yoga should be used as both a relaxation aid through meditation and a form of exercise. Chelsea Jackson Roberts incorporates both these aspects of yoga into her yoga Peloton classes.
Roberts has been introducing the benefits of yoga to all sections of society for some years. Back in 2014, she became the founder of the Yoga, Literature, and Art Camp at Spelman College Museum of Fine Art.
A specialist in restorative yoga, Roberts can now be found plying her trade as an experienced yoga instructor on the Peloton fitness platforms.
For the cyclists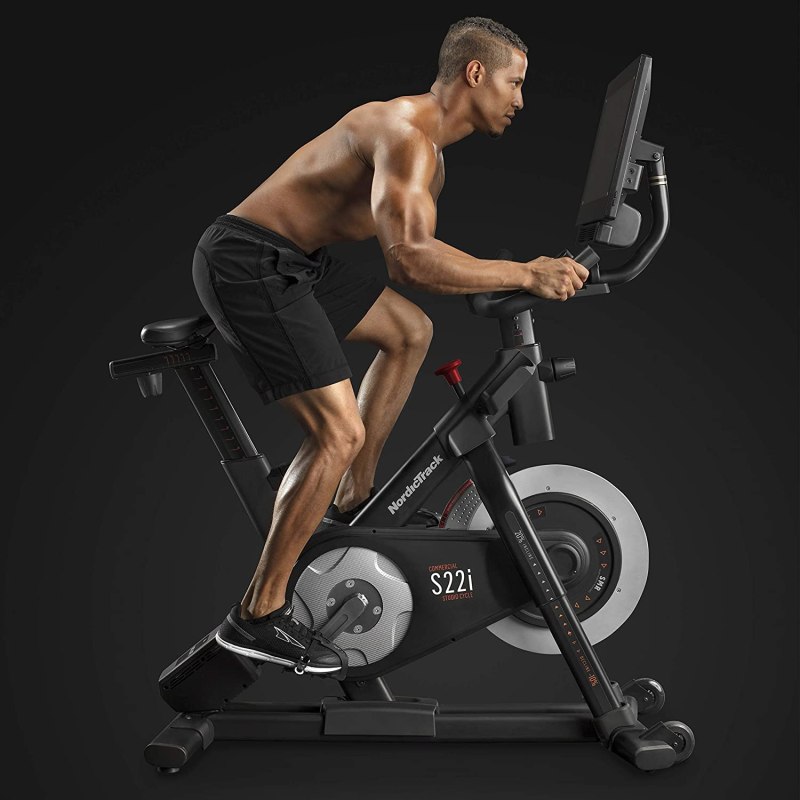 Christian Vande Velde
With cycling being the main staple behind Peloton's success, it makes sense that some of the best cycling instructors out there have made Peloton their home. It's a perfect outlet to share their cycling knowledge with the masses.
Christian Vande Velde is one such instructor who brings years of professional road racing cycling experience to his classes. Although he's a guest Peloton instructor, he has built a fanbase because of his professional race-riding experience, so expect to be pushed to the limits in some of the more advanced classes.
Jess King
Jess King is an ex-dancer, and fitness has always been an important part of her life. Since moving to Peloton, she has become a celebrity thanks to her vibrant cycling workouts. Her classes are a mixture of both fun and endurance training accompanied by a variety of music styles to help make the experience that much more enjoyable.
Mental and physical toughness are needed in equal measures to complete some of her 30-minute classes, but her unique style and personality help to give her students all the motivation they need.
For the runners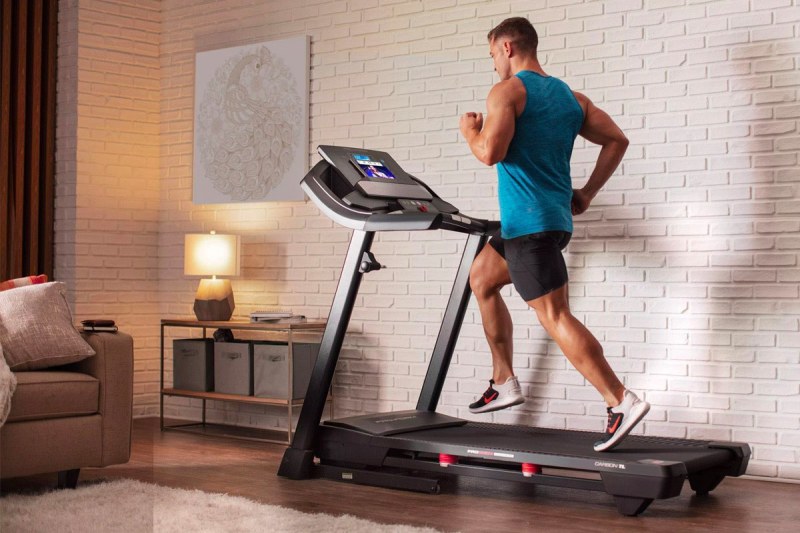 Adrian Williams
Adrian Williams always considered fitness to be an important part of his life while growing up. With a background in athletics and especially sprinting, Williams also had vast experience as a personal trainer to private clients before he made the jump to Peloton.
He was approached by Peloton regular Rebecca Kennedy to audition for a role as a Peloton running instructor/ Since then, he's become one of the most popular instructors in running and strength training on the Peloton platform. If you want a 10-minute intense cardio workout, or a lengthier class, then Williams should be your first choice.
Kirsten Ferguson
Fitness instructor turned Peloton running coach Kirsten Ferguson has become a Peloton success story because of her popular running classes that welcome all. Ferguson, an ex-NFL employee, has tailored her classes to suit runners at any stage in their training programs. Her classes do not only offer a full cardio workout, but they also offer motivational support.
For the beginners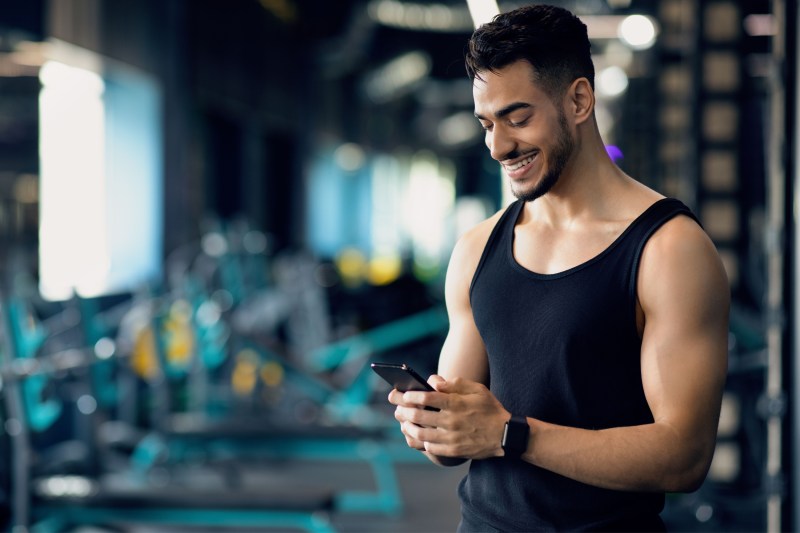 Matt Wilpers
Everyone needs to begin somewhere, no matter where they're at in life, and this also applies to fitness regimes. If you're a Peloton beginner, then you need an instructor who understands your needs and your limitations.
Matt Wilpers fits the bill thanks to his years of experience and his attitude that means not everyone needs to be pushed to the limits all the time. In fact, Wilpers is more focused on exercise being fun and attainable to all. An avid cyclist and runner himself, Wilpers focuses on gentle exercise and is more of an inspiration to his students than an instructor who expects 110% all the time of his students.
Hannah Marie Corbin
Hannah Marie Corbin has been part of the Peloton team since the beginning. She teaches spin classes but also has extensive experience in stretching and Pilates. Her attitude and personality attract beginners to her classes because she focuses on the basics without taking all her sessions to high-intensity finales.
For those who like a challenge
Marcel Dinkins
The fact that Marcel Dinkins is a former army lieutenant should make it obvious that you will be in for a challenge of sorts to complete one of his classes. Because of this, those who want to be tested and pushed to the limits physically have signed up for his classes, which use powerful music to help individuals through each grueling session.
Olivia Amato
New York-raised and keen sportswoman Olivia Amato is well-known for not taking any prisoners in her cycle classes. If you want to be pushed to the max in a 20-minute high-intensity cycling challenge, then Olivia's classes are for you.
For those who just want to have fun
Cody Rigsby
The best Peloton instructors and decent Peloton trainers, in general, should bring enjoyment and fun to their classes. This is what Cody Rigsby achieves, which is why his classes are a hit with Peloton customers. Expect humor and a pop playlist to accompany his workouts.
Emma Lovewell
Emma Lovewell has had some fun careers in her life, including being a dancer, a fitness model, and a DJ. She brings this fun into her workout sessions along with her love of music. If you fancy a spin class that's both fun and intense, Emma is the one to join.
Editors' Recommendations