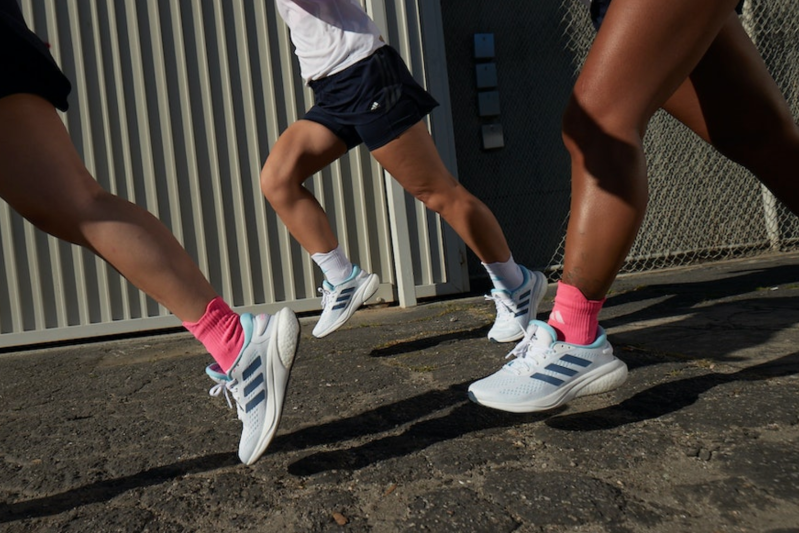 Adidas has one of the best running shoe deals around today with the Adidas Supernova 2.0 running shoes down to only $40. They usually cost $100 so you're benefiting from a sizeable discount of $60 making this a great deal for anyone seeking new cheap running shoes. If you're keen to learn more, keep reading, or you can simply hit the buy button below to make a purchase. There are many different sizes available at the time of writing but we can't guarantee that will remain the case for long.
Why you should buy the Adidas Supernova 2.0 Running Shoes
With Adidas being responsible for some of the best men's running shoes, you can feel confident in considering the Adidas Supernova 2.0 running shoes. The shoes have been made to help you run comfortably every time and on any terrain. It has a balanced mix of bounce and boost in the midsole, as well as a new added tongue and heel patch construction.
The shoes have a regular fit with direct injected TPU outsole. The outsole provides you with a superior grip so they're perfect for running on any terrain. A midsole drop of 9mm will suit most people too. While much of the best fitness gear is often not great for the environment, the Adidas Supernova 2.0 running shoes have been made with a lower carbon footprint of 10% compared to the earlier Supernova shoes. If you're passionate about doing the right thing, you'll be happy with what the Adidas Supernova 2.0 running shoes offer on that front.
Designed with comfort in mind every step of the way, the Adidas Supernova 2.0 running shoes are a very tempting pair of running shoes. You can enjoy being provided with more energy in your run while also feeling comfortable and secure the whole time too.
The Adidas Supernova 2.0 running shoes normally costs $100 but they're down to just $40 as part of Adidas's week of awesome deals. At this price, the shoes are going to be very popular so you'll want to rush to avoid missing out on your shoe size. That goes even more for those of us with common shoe sizes. Snap a pair up now and enjoy running in comfort for far less than you'd usually pay.
Editors' Recommendations