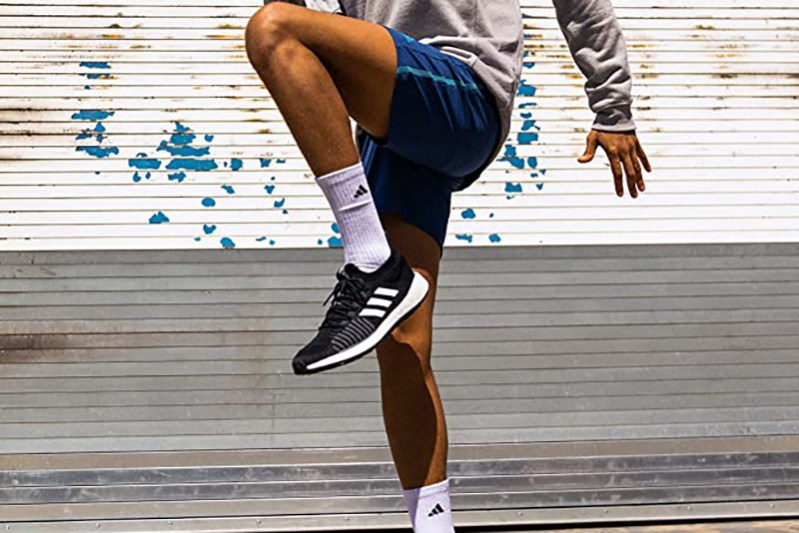 For the best running shoe deals, check out Adidas's running shoes sale with up to 40% off some fantastic choice of footwear. Whether you need some new running shoes for the road or some trail running options, there's something here for you. While we recommend clicking through to check out the sale for yourself as there are so many options, we've also picked out a few highlights to help guide you and get you on the right (running) path.
What to shop for in the Adidas running shoes sale
Adidas makes some of the best men's running shoes as well as the best trail running shoes so it's a smart move to buy from the company. Its pedigree is well-established with many major sports stars using its products over the years.
One highlight is being able to save 20% off the . Usually priced at $190, they're down to $152 for a limited time only with a wide variety of colors to choose from. The shoes are Adidas's lightest Ultraboost ever with hundreds of Boost capsules providing the ultimate cushioning. Lightweight yet providing grip for all kinds of surfaces, the shoes are award-winning and ideal for keen runners.
For something much cheaper, consider the for $33 reduced from $65. They're cushioned yet breathable and made from at least 50% recycled content. Whether you're walking or running, they're ideal starter shoes for those embarking on a more active lifestyle and seeking the best fitness gear on a budget.
Pretty stylish looking, there's also the reduced by $52 from $130 to $78. They're energy-returning shoes with a boost midsole that returns the energy of impact while Adidas LEP 2.0 guides your foot forward for an extra push-off. They could be just what you need to scrape a few seconds off your previous best time when running.
Whatever is looking appealing to you, if you need new running shoes, you should check out the Adidas running shoes sale. There are some considerable bargains to be enjoyed here. Whether you're new to running or an avid marathon runner, you could save big here. Click the link below to check out the full sale to see how much you could save.
Editors' Recommendations