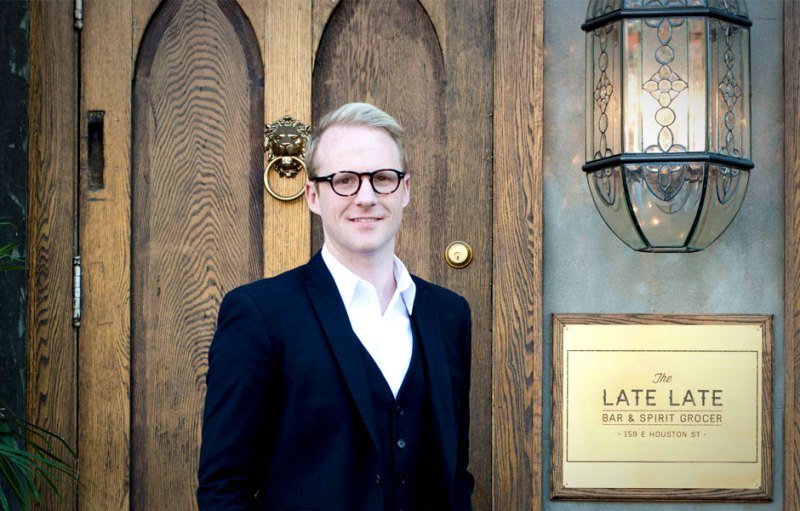 Today we speak to hospitality guru James Morrissey.
When Irish entrepreneur James Morrissey moved to Manhattan in 2013, he arrived with more business savvy and experience than most newcomers. Now, two years in and just 28-years-old, James has officially added "restaurateur" to his resume with the success of The Late Late Bar & Spirit Grocer.
James began his career in Ireland while still in university, setting up The Signature Group, which remains one of the country's largest nightlife events and marketing companies. Ever in pursuit of his next venture, James moved to Manhattan to bring what he calls "constructive disruption" to the New York hospitality industry.
In 2014 James opened The Late Late Bar & Spirit Grocer of New York in the trendy lower east side of Manhattan. The Late Late is a purposefully subtle, Irish-inspired local bar named after the longest running TV talk show in the world. Unlike the Irish pubs peppered throughout Manhattan, James wanted to bring a little bit of the real modern Ireland to the city. James partnered up with friend Rob Ackroyd (lead guitarist with UK music group Florence & The Machine) to create a chilled lower east side hangout with great music, which Rob curates. With regulars such as Jeremy Piven, Fallout Boy, LA Reid and One Direction, James prides himself on maintaining a low-key bar that focuses on great drinks, great food, great music, and even better company.
Though he now splits his time between New York and Ireland, James has some projects up his sleeve that will keep him stateside for the foreseeable future. In the meantime, he'll be planning summer weekends in Montauk and The Hamptons to relax before he comes up with his next business venture.
Here James tells us more about his personal style:
Jeans: Ralph Lauren Black Label
Shirts: Calvin Klein White Shirts.. Can never have too many
Suits: J Crew Ludlow. Navy suit, crisp white shirt.. Always
Shoes: Paul Smith Loafers or Boots
Accessories: Raymond Weil watch, keep it simple
Outerwear: The Kooples
Favorite Cologne: Bulgari Extreme
Your favorite App: Uber
Favorite piece of technology: iPhone 6 Plus
Next tech purchase: Drone