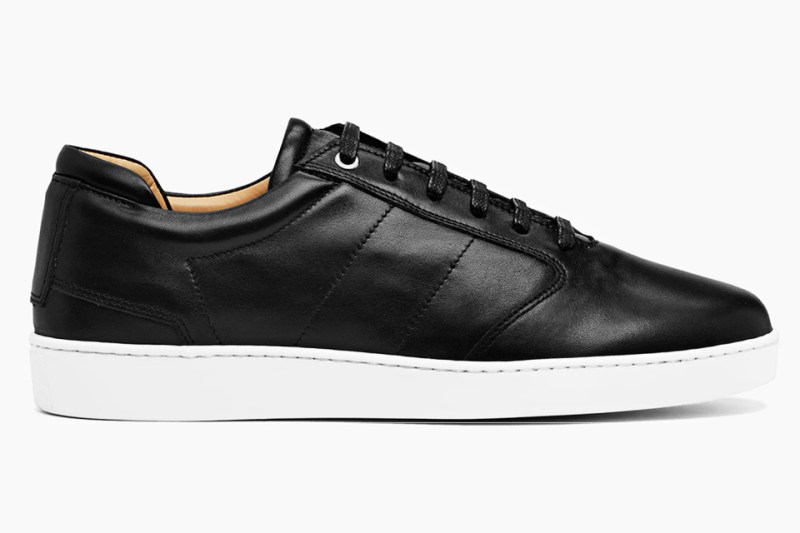 WANT Les Essentiels de la Vie is widely known for their classic and sturdy collection of man-friendly bags, travel accessories and backpacks – but now the minimalistic brand is kicking it up a notch with their very first collection of men's footwear.
WANT Les Essentiels de la Vie was founded by Canadian twin design duo Byron and Dexter Peart and their style and products have proven to be effective – using simple shapes and high quality materials to get their point across .
The label's perfectly crafted accessories are designed to transform each individual's journey in life —whether you're traveling the world or dashing to your daily commute downtown. Each product will help you transition with smooth and stylish procession – which means footwear is the perfect addition to Byron and Dexter's growing collection of goods.
Byron and Dexter created two fundamental styles for Spring/Summer 2015 that carefully blend form, function and style:
The Montoro, which presents a classic derby silhouette updated slightly with a bias cut and the signature gold and silver finishes that have become a hallmark for the brand. This iconic style is made with a supple yet durable, premium Italian leather and with high performance sole construction that guarantees a comfortable fit –
and
The Lennon, which offers a sporty, oxford-style sneaker with a versatile shape and style. Also made with premium Italian leather, the Lennon features a cushioned insole, breathable leather lining and a custom rubber cupsole for superior comfort and performance. Available in a variety of neutral and bold colors, the Lennon is guaranteed to become the essential sneaker of the season – which means you should run to the nearest retailer that carries the brand and test out your future kicks before they sell out.
You can purchase these two styles, and other products at the company's website.
Editors' Recommendations