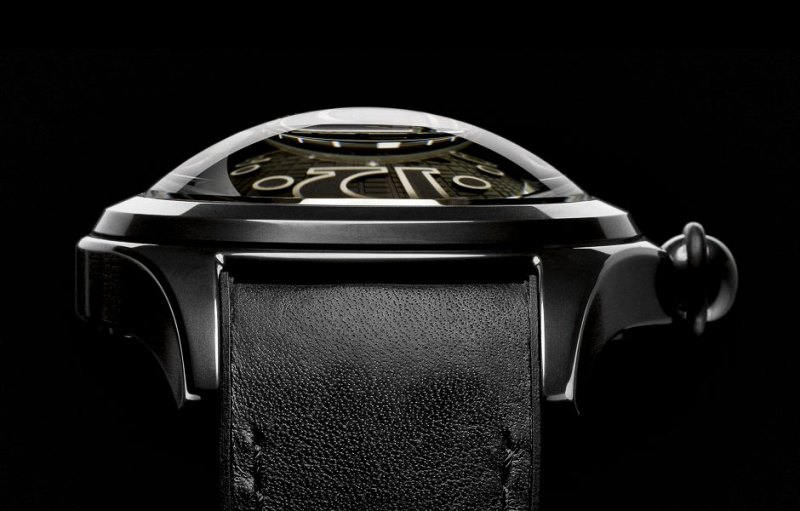 Watches, just as any other collectable, can have a cult following. The more out-there the design, the greater the obsession can grow. One particular cult classic could be spotted on a wrist from across the room. The unique design and shape of this piece helped put Corum on the map.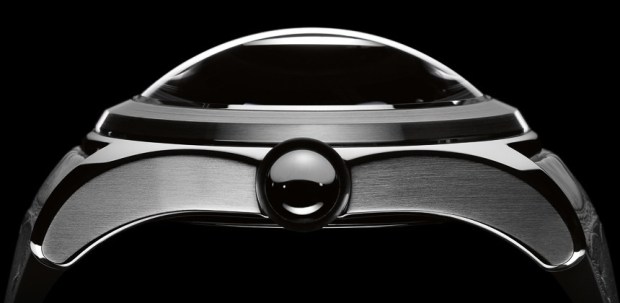 The Bubble won the hearts of most watch collectors in the 2000s, seriously infecting some. No watch in recent memory, aside from maybe the Hublot Big Bang, has had many themed limited editions. Collectors scurried to accumulate such pieces like "The Royal Flush" and the "Dive Bomber" with their ornate dials and over-the-top packaging. When the hysteria died down, so did production. After a number of years discontinued, a battered Corum brand has made the decision to reinvent its cult icon, the Corum Bubble.
The Bubble's wrist presence is what makes it so unique. A watch standing almost as tall (nearly 20mm) as is it is wide, this 47mm giant bears a bubble crystal. This large dome crystal makes this piece the most recognizable piece in the more recent history of watch production. Keeping things simple for their rerelease, Courm has introduced three variations. Two of these pieces, the All Black PVD Bubble and the Vintage Bubble in bronze color PVD, are limited to only 350 pieces. The third introduction is the Skeleton Bubble. Always my favorite of the Corum Bubbles, this piece is great for displaying a movement through the distortion of the large bubble crystal.
Considering Corum has been going through some tough times in recent years, the rerelease of the Bubble is a great idea. There are still many collectors out there that appreciate this unique design and will certainly continue to with the introduction of new models. With the Skeleton Bubble priced at $8,300, this is certainly for the watch enthusiast looking for a cool new weekender. The two limited editions are priced more modestly at $3,425. With their cult following and newly updated design, rest assured Courm feels as if they have already sold all 700 limited edition Bubbles.