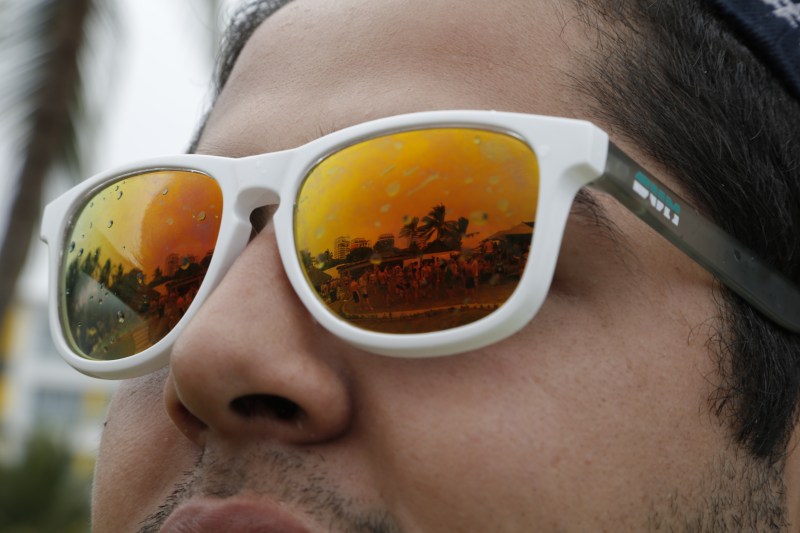 It's mind boggling—you can create a pair of sunglasses that best sums up your personality out of more than 145,000 color combinations. Mix and match and create different looks depending on your mood, event, or lifestyle. SUM Sunglasses gives you the chance to be totally you with its line of easy to customize, fully interchangeable sunglasses.
"SUM is all about empowering the individual," said co-founder Darren Goldman. "We want our customers to be able to express themselves for who they are. A lot of other brands want you to be who they want you to be. We want you to stand out in the crowd and be you."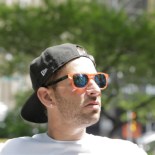 Goldman's family has been in the fashion industry for four generations. He came up with the idea for the company two years ago after realizing he had the same sunglasses in 100 different colors. "I wanted to have that one style and have all these interchangeable parts," he said. "The company name is a play on sum. It's a sum of the parts."
He teamed up with Eric Mann and the two created a Kickstarter campaign to successfully launch the company. "As we continue to grow and have a core group of followers, we want to incorporate prints and different lens colors for millions of combinations," said Goldman.
Here's how it works: Go to the SUM website and scroll through the choices. You can design your own by picking out individual parts—temples ($5), faces ($5), and base lens ($15). Or you can select a bundled option for $25. An example is "Red and Blue," which includes one red faceplate, one pair of blue lenses, and one pair of crystal blue temples. You can mix and match colors to suit your own individuality.
Right now, they only sell standard lens for sunglasses, but they are entertaining the idea of adding the availability of prescription lens.
Customers can order through the company's website, but Goldman and Mann are also invested in getting out on college campuses with the use of pop up shops, as well as creating a presence at street fairs, beaches and spots around Manhattan.
"We have other ideas for the future," said Goldman. "There are endless possibilities."
Editors' Recommendations