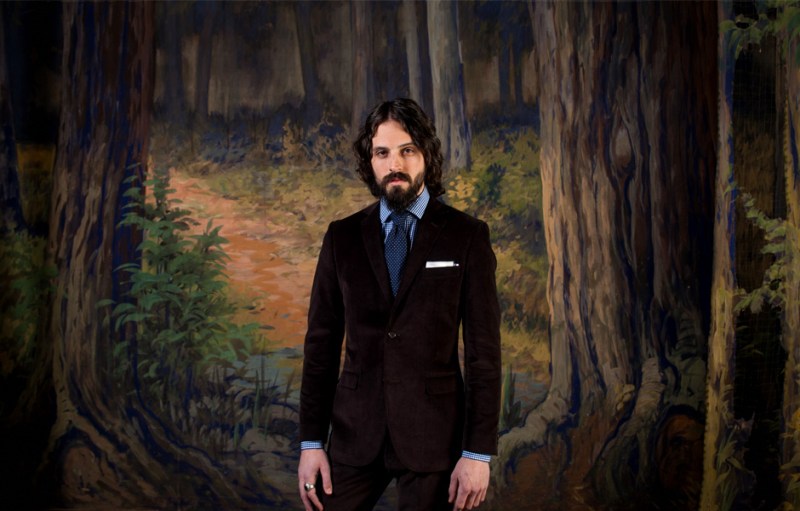 Arkansas has brought us the Clintons, Johnny Cash and major corporations among others. Now the Southern state debuts a ready-to-wear suit brand that takes it up a sartorial notch. Strong Suit, created by Jamie Davidson, has set out on a mission to create high-quality, affordable suiting for the modern professional. The brand is currently carried in niche luxury men's stores across the nation. Off the rack suits start at $595 and made-to-measure start at $795. All their suiting is made in Mexico City.
We caught up with Founder and CEO Jamie Davidson to get up to speed on Strong Suit.
What was the inspiration behind Strong Suit? The inspiration was simply to create something very sophisticated that was affordable. My grandfather was an architect who specialized in postmodern design and I always appreciated the economy and beauty of his aesthetic. My good friend George Bass always says " Quality is economy". I wish I had thought of that.
How would you describe the brand's aesthetic and style? I would say that we are classically inspired in terms of detail and fabrics but our hallmark is our fit.
What sets Strong Suit apart from the other suiting options? I think while our suits are certainly modern in our silhouette our styling and fabrics are really timeless. We offer a tremendous value. I don't think there is anyone out there offering our level of quality in terms of a canvas front, Italian fabrics, and design details for under $1000 let alone for under $600.
Who is the Strong Suit guy? He is a guy who wants to look sophisticated but doesn't want to look like he is wearing a costume. He values his wardrobe but he doesn't spend money just to satisfy a trend. He appreciates details. He would identify with Steve McQueen and James Bond as his style icons.
Where can guys find Strong Suit if they want to try one out? We sell Strong Suit through some of the best specialty stores in the country. There is a comprehensive list on our web site. Or of course you can call us if there isn't a retailer close to you.
To find retailer near you or to contact Strong Suit directly visit here.
Editors' Recommendations