Although it's a classic material that never truly goes out of style, shearling sheepskin – that's sheep leather and fur – is having a menswear moment again this fall, with flocks of designers and brands incorporating it into their current cold-weather collections.
Durable and naturally insulating, shearling (and modern-day faux shearling) is the foundation of many a timeless bomber jacket or can be used simply as an add-on for a pop of warmth and softness. And it works and looks fantastic whether the fleece is placed on the interior or exterior.
Like most leather coats, shearling options do not come cheap, but their hardiness and evergreen stylishness rank them among the ultimate in (great) investment fashion pieces. These are coats you will be glad to commit to–for years, if not decades.
Here's a look at 16 of our favorite shearling coats currently available, in a broad range of price points and styles….
Reeve Shearling Biker Jacket by ALLSAINTS, $1,630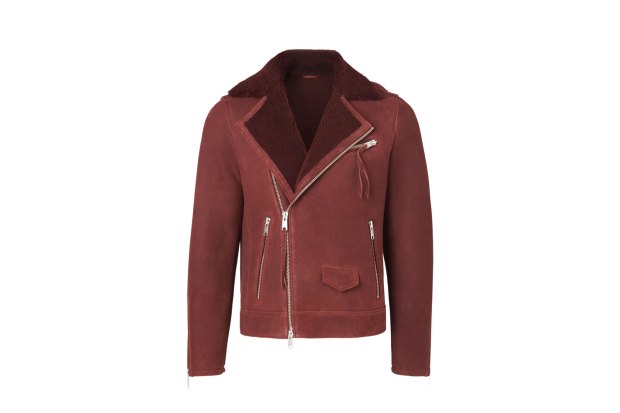 Strauss Shearling Bomber by ALLSAINTS, $1,448
Wythe Shearling Pea Coat by ALLSAINTS, $1,815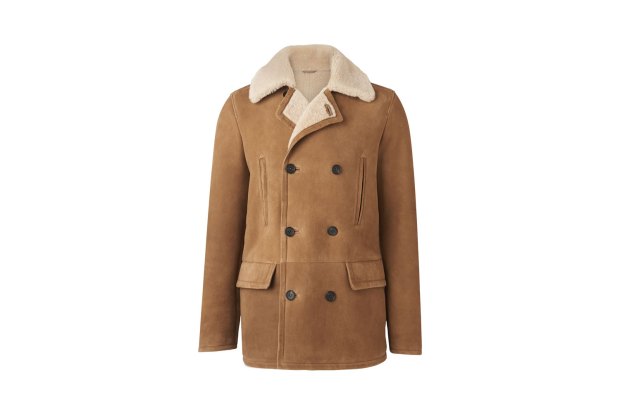 B-3 Sherpa by ALPHA INDUSTRIES, $1,300
G9 Harrington Shearling Jacket by BARACUTA, $1,700
Homesley Shearling Coat by BILLY REID, $3,995
Phoenix Coat by CARHARTT WIP, $308
B-3 Authentic Sheepskin Jacket by COCKPIT USA, $1,050
B-7 Aleutian WWII Sheepskin Parka by COCKPIT USA, $1,990
Leather Zip Front Jacket with Removable Shearling Collar by COLE HAAN, $698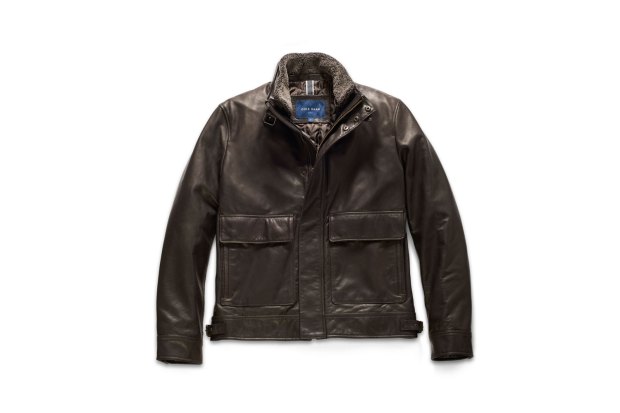 Wool Packer Coat by FILSON, $495
Double Breasted Shearling Coat by JOHN VARVATOS, $4,998
Johnny Sherpa Trucker Jacket by LEVI'S RED TAB, $128
Adams Jacket by SCHOTT NYC, $1,225
B-6 Sheepskin Bomber Jacket by SCHOTT NYC, $1,225
G-1 Bomber in 24oz Melton Wool by SPIEWAK GOLDEN FLEECE, $625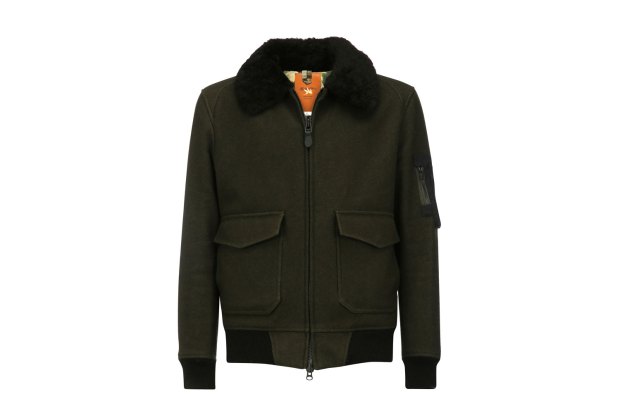 Editors' Recommendations