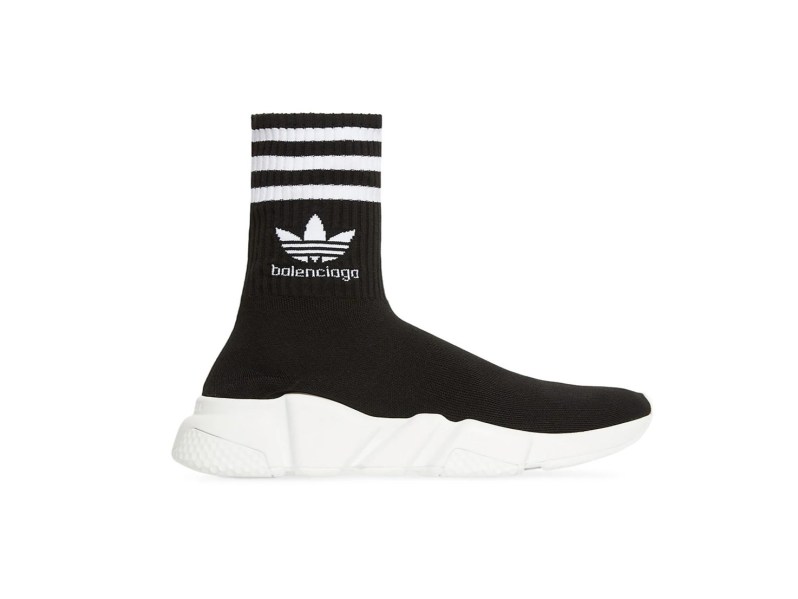 While there's absolutely nothing wrong with a fantastic sale on the latest electronics, like TVs, camping ,and outdoor gear, or other items, the real value rests with more practical options — like the best apparel or sneakers deals. Especially with summer coming to a close, now's a great time to stock up on new outfits for the year, school, work, or otherwise. Thanks to an ongoing Saks Fifth Avenue sale, the Balenciaga x Adidas Speed sneakers are discounted heavily, right now. Normally $995, they're yours to take home for just $699, offering you a total savings of $297. Yes, they're pricey normally, but this sale makes them more accessible.
They're designed with a technical 3D knit, ultra-flexible molded sole for added comfort, and they're ultra lightweight, giving you more of a barefoot feel even while you're active. If you're interested then definitely take a peek, they won't be on sale for very long.
Why you should buy the Balenciaga x Adidas Speed sneakers
Seamlessly blending high-end fashion and comfort, the Balenciaga x Adidas Speed sneakers are versatile, lightweight, and ready for just about anything. They're meant to be so light, while wearing them it feels like you're barefoot. That's thanks to the materials and composition, constructed using a technical 3D knit, with 3D printed materials.
The flexible molded sole adds comfort for the bottom of your feet, but also the "no memory" sole means you get the unique memory-foam style technology that adapts to the shape of your feet without leaving permanent imprints on the materials — this fends off wear and tear, too. You should know they're not meant to be machine-washed, so you'll need a guide to clean your shoes and keep them looking new.
Of course, Balenciaga is a luxury brand, so when you don these babies you're showing off your premium style. Embossed with the Balenciaga logo on the back of the sole, iconic Adidas 3-stripes mark, and exterior knitting, this shoe looks just as phenomenal as it feels. It's made in Italy, as well, the center of modern fashion.
Normally $995, thanks to the Saks Fifth sale that's happening, you can grab them for $699, and save yourself $297. Considering the premium design, price, and the fact that these rarely go on sale — and for this low — now's the time to get yourself a pair if you've been on the fence. They come in a few different colors, not just black. , for instance.
Editors' Recommendations