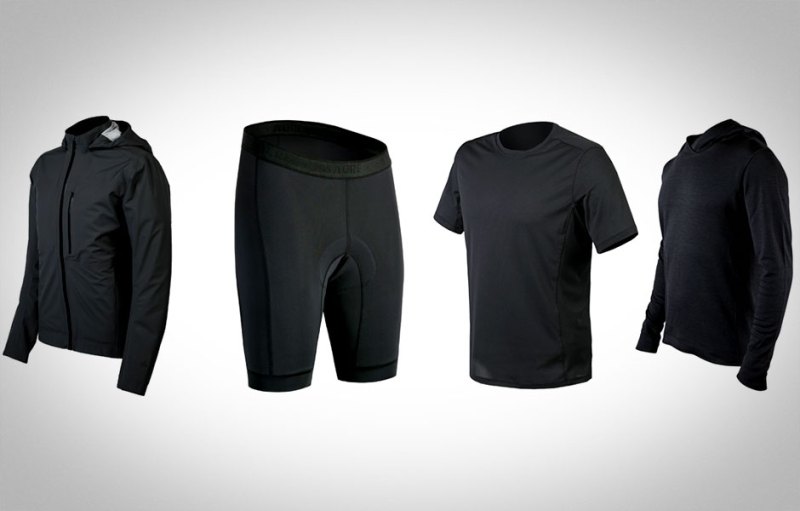 Spring has FINALLY sprung – which means one thing. Nice weather. Ok, two things – spring collections. And the one that we're eyeing right now? Acre Supply's Spring 2015 Collection.
Acre Supply makes clothing good for anywhere in any condition – and right now, the company has released it's cycling collection. This season's look is specifically designed for the rider who has no fear when it comes to tough elements.
Related: Brooks Makes Saddles for Your Bikes 
Acre has been rigorously testing the line around the world – and designed it to help riders cover the most ground possible. The collection utilizes advanced fabrics from all over the globe. Mil-spec stretch nylon from the USA, knit jersey from Italy, merino wool from New Zealand, and ultra light, waterproof shells constructed in Vancouver, Canada.
See? You're becoming worldlier just by wearing their clothes!
The merino jersey used this season will help provide thermal regulation and moisture management throughout a wide range of warmer temperatures. Quick drying shirts, compression shorts, and ultra light weatherproof outerwear is a must for the warmer months.
Acre Supply is created by Mission Workshop – a company that designs and develops high performance gear right out of San Francisco. Their items have a clean aesthetic approach, which are perfect for cycling, travel and daily routines. Acre Supply also offers a collection of hydration packs and apparel designed to help keep you light on your feet, maintain balance and acquire speed – with the durable protection from the elements of course.
The Spring 2015 collection is thoughtful, well designed and minimalist. Acre Supply's attention to detail only furthers the brands promise for high quality apparel – check out their outerwear collection here.
Editors' Recommendations