The coolest thing about James Bond isn't his suit or his one-liners, or even his Walther PPK. It's his gadgets. You could buy an Aston Martin or a martini, but getting your hands on one of Q's spy toys —seagull snorkel kit, bagpipe flamethrower, cigarette bombs, invisible car, broom radio, even a robot dog — is far trickier. Oliver Sweeney's bespoke Secret Shoes, however, get you a big step closer.
This certainly isn't the first time the U.K. luxury company has made a stand out shoe — remember when they were tattooing them? This time, however, they've kept the best parts a secret. Together with VeryFirstTo.com, Oliver Sweeney has designed a deerskin Derby spy shoe with a hidden compartment under each inner sole able to hold up to three gadgets per shoe (and a key, if desired).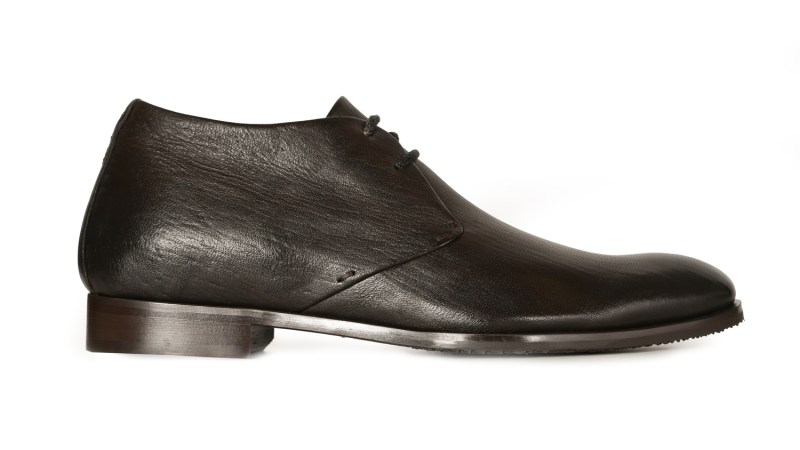 As these are a truly customized pair of shoes, you're in total control of which of the 12 high-tech items you'd like stashed away. How about the Long-CZ, the world's smallest phone (about the size of your thumb), which includes a radio, voice changer, text voicemail, and phone calling? Perhaps your daily adventures require the Enklov camera with motion detection and HD photo and video capability? Or the first contactless payment ring?
The full list of gadgets spans the gambit of almost any situation — from the mundane to the murky — in which a fashionable man of the world might find himself: a currency capsule, Swiss Army knife, flashlight, USB stick, compass, tracking device, pen, pill case, and, of course, aftershave atomizer with Oliver Sweeney's Fico Nero fragrance. You're provided with a consultation to help choose the items and how to best accommodate them.
Even the shoes themselves come with secrets. The heel offers a remarkably discreet two inches of added height and the shoelaces are made with Kevlar, meaning "[t]hey can act as a friction saw cutting through wood or plastic," says Marcel Knobil, the founder of VeryFirstTo.com. "So, should you ever find yourself zip-tied, you'd have a fighting chance!" Underneath, on the soles, Oliver Sweeney's fire writers will inscribe any information you deem important: GPS coordinates, blood type, account number for that lock box in Switzerland …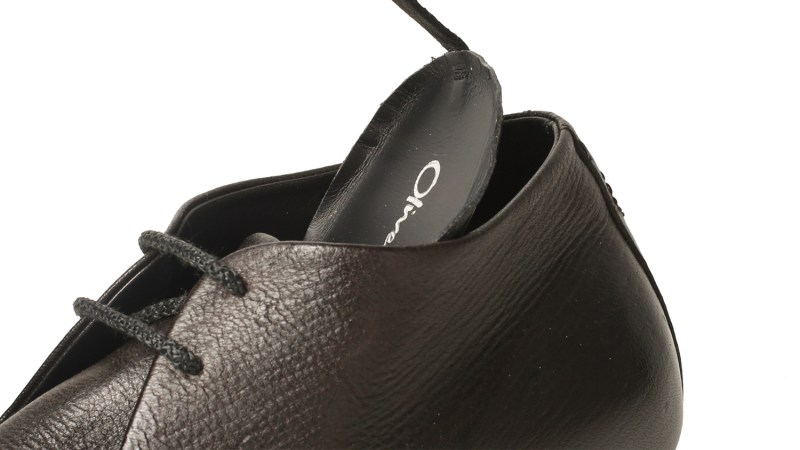 Nothing about the timeless design will give away your stash of potentially life-saving goods. Your Secret Shoes, handmade in Ancona, Italy, at a family-owned factory, require over 70 different stages, from tanning to sewing, to ensuring your gadgets fit perfectly. Available in black, brown, and tan, the Secret Shoe is made from luxurious, supple, lightweight deerskin sourced from wild red deer that roam Scottish estates (fitting for 007). Tim Cooper, Oliver Sweeney's cobbler, hand selects the leather, which is small-batch tanned.
"Our master clicker Gianni cuts the leather by hand," Cooper explains. "Each hide is exceptional: reflecting the wild existence of the particular deer including nicks, stretch marks and tick bites."
The Secret Shoe is like a spy: it fits in everywhere, is far more than meets the eye, and prepared for anything.