Launched in July 2015, Onto is a fresh and welcome newcomer to the men's sneaker segment.
Using quality leather with a softer hand feel than most other brands' skins, founder-designer Jilleen Liao, an industry veteran, offers sophisticated looking shoes that feature a leather covered foam insole and a pig suede lining. A native of San Francisco, she has lived and worked in New York for a decade but says her days growing up as a '90s West Coast skater gurl remain an important influence to her aesthetic – even if they are not immediately apparent in the clean, streamlined and covetable models she creates that retail for $200 to $220.
She recently shared the lowdown on her fledgling label and explained why readers of The Manual should seriously consider rocking a pair…
You say skate is a major influence but Onto shoes have a very clean and sophisticated look. Where does the skate influence come in?
I think the skate influence comes into play when you consider the silhouettes. From high tops to slip-ons, it's pretty undeniable that those wardrobe staples have deep roots in skateboard culture. Skateboarding's timeless concepts of style, power, and flow inform the foundations of the brand. More style conscious consumers are aware that even one excessive detail on a shoe can ruin everything. I have a really practical approach to how I blend my aesthetic tastes and developmental ideas. The results are sophisticated enough to pull a whole look together without looking like you tried.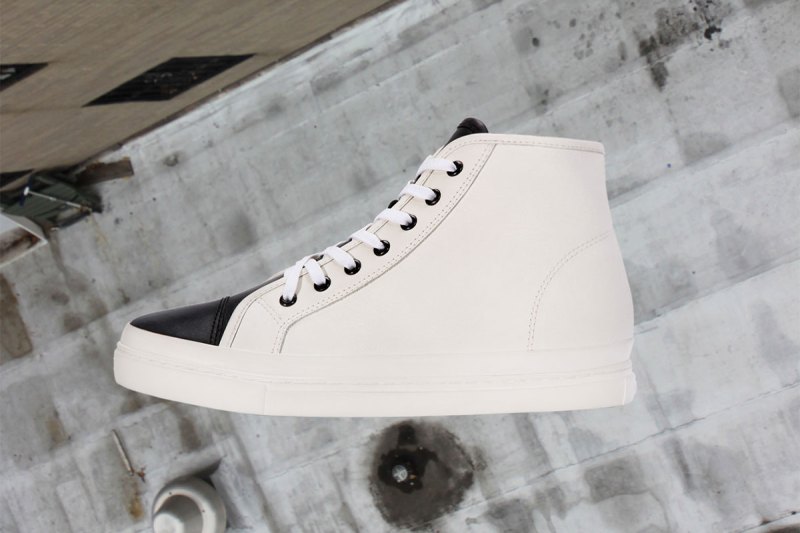 How large is each collection and how often do you launch new designs?
Each collection can vary but on average I show at least five or six new designs. For spring/summer '17, we'll be adding three new sneaker models and a handcrafted sandal that I'm really excited about.
What are some of the bestselling models and/or your personal favorites?
I have learned that some guys prefer high tops over low tops while others refuse to wear slip-ons. In our web shop, the "Lewis," which is our low top lace up, sold more than our "Reed" slip on, while stores tend to buy the high top. I recently tore my ACL so the easiest ones to get on my feet while wearing a knee brace are the slip-ons.
How does Onto set it self apart from other shoe brands in the market?
I think one big way we set ourselves apart is simply by our visual campaigns. I work with my friend who is a super talented art director and when we work together to create concepts relevant to Onto, we always end up with striking, playful, yet carefully balanced images. I feel the sneaker space in general has always been very straightforward in terms of creative – almost homogenized in a way. Starting my own footwear brand, I saw the chance to move beyond the product, to impart another level of artistry to what we represent, and to involve likeminded creatives in my community. Someone I know from the shoe industry that saw an Onto clip of our shoemaking process said she really liked it because she appreciated the fact we used loud Asian drums as the soundtrack and not "lounge" music. I'm proud to say that in a sea of lounge music brands, Onto is not one of them.
Who is the Onto customer?
The other day a stylist friend summed it up pretty well: "On the go, active, but is more conscious about what he buys."
The Onto color palette is very simple: black, white or blue. Why so limited?
I think, black, white, and blue are all classic colored footwear that should be in every man's closet. They literally go with everything but impart different vibes. I custom developed the ink blue color with my tannery because it's such an understated, versatile blue that can be pretty hard to find.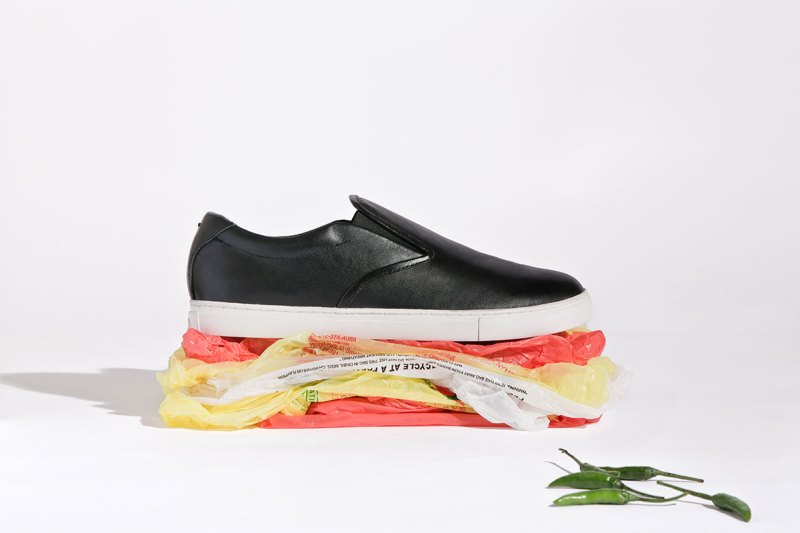 Where are the shoes produced?
In China I work with a family owned shoe factory and in Italy I work with a small workshop to create a higher end product that I wouldn't be able to produce otherwise. In both places I use 100% locally sourced materials and eat all of the nearby delicious food in the process.
Where are the shoes sold?
Currently the entire collection is available online at www.ontonyc.com. We are also carried at Concrete + Water in Brooklyn, Mortar in Tokyo, as well as Seldom Seen in San Francisco.
What are your plans for the brand?
I try to take things day by day, building on momentum. I definitely see more parties in the future. But for now, I'm just happy to be designing shoes and making them for people to wear.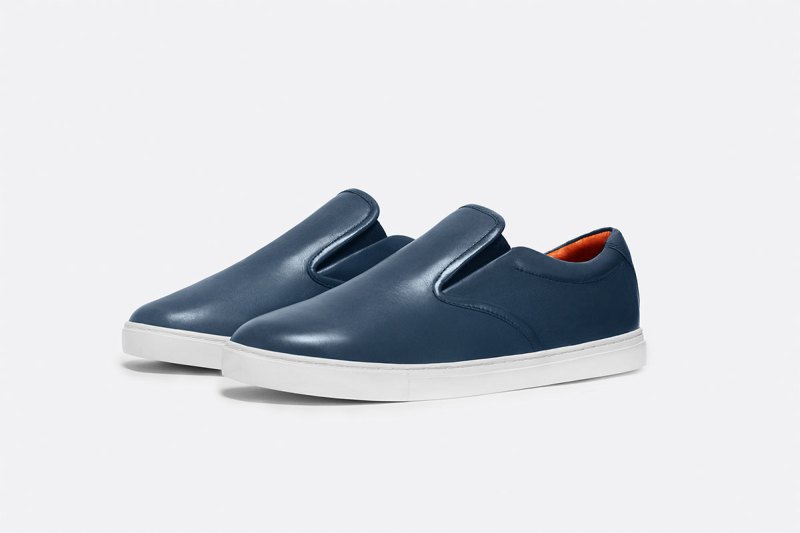 Where do the style names come from?
The style names come from a cross section of influences- the streets and places of New York City to the weird last names of skateboarders whose style of skating I've looked up to.
What are your thoughts on sneakerheads and the current state of "sneaker culture"?
That's kind of a loaded question because I have mixed feelings about the current state of "sneaker culture." After 20 years of skateboarding and participating in a specific industry that in the '90s had a pretty eclectic selection of small, independent skate shoe brands, how I interpret sneaker culture in 2016 is always going to be shaped by my formative years. With "sneakerheads" and mainstream "sneaker culture," I automatically have a picture in my mind of the same guy or group of guys sleeping outside of a store for days with some kind of branded foldable chair to get their hands on an "exclusive" drop. I can't hate on them for trying to potentially flip items on eBay, or feeling like they're a part of a special community if that's what they get from the experience – I just don't get it. Back in the day, you either knew what was up or you didn't – no newsletters or followings, you kind of just pieced together clues. And sometimes you even got made fun of for accidentally buying JNCOs because someone at the skate shop told you it was "cool." (Yeah that happened to me).
But times have changed and there's so much information to process. I feel to actually be able to engage in "real discovery" as an individual connecting with new brands has become a lot harder. I kind of parallel it to my own struggles with finding new music. We're also in an era of pervasive "disruptive" direct to costumer business models which have shifted the relevance of wholesale and independent boutiques who operate as critical interfaces for small brands. So my final thoughts on sneaker culture are that I wish there were more aspects of exploration to the current process.
Why should readers of The Manual buy and wear your brand?
One time I was told that my shoes looked like they were for "aging skateboarders" so if you have any aging skateboarders among your readers, apparently Onto could be a great option for them. Otherwise, I think if your readers are interested in buying higher quality leather sneakers that can transition from work to even weddings, Onto is worth the exploration.
Editors' Recommendations