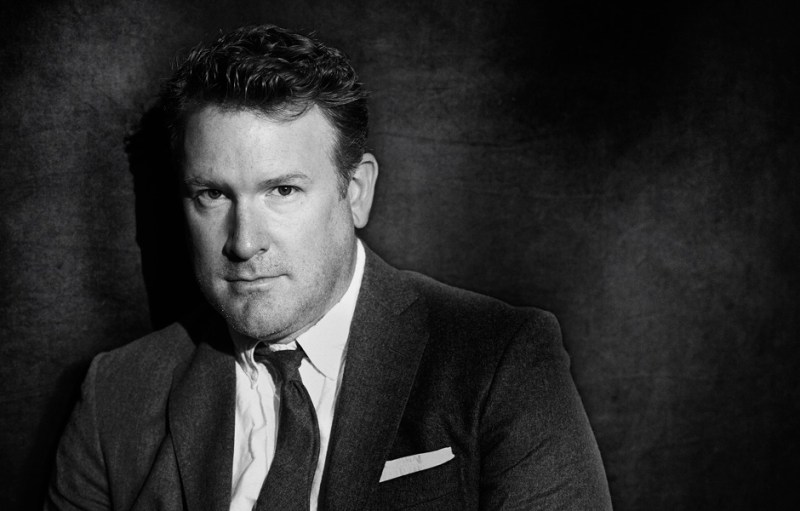 In the race to be the next great American designer, few have been more closely watched by retailers and editors than Todd Snyder. A native of Iowa, Snyder learned how to cut and sew classic menswear at the Des Moines haberdashery Badowers. He later went to Polo Ralph Lauren to hone his hand at outerwear and then Gap where he was the director of menswear. By most accounts, though, Snyder is most fondly remembered at J.Crew for energizing its men's offerings, introducing formalwear and paving the path for exclusive multi-branded collaborations with the likes of Timex, Red Wing, Alden and Thomas Mason, thereby setting off a menswear retail renaissance. In turn, when Snyder finally launched his own namesake collection in the Fall of 2011, retailers from Bergdorf Goodman to Neiman Marcus didn't hesitate in the least to stock their shelves with Snyder's cool, understated and luxurious menswear. Today, the CFDA Swarovski Award nominee, GQ Best New Menswear Designer and 2013 CFDA/Vogue Fashion Fund finalist remains one of the hottest tickets at New York Fashion Week and continues to expand his brand with savvy collaborations such as last year's match-up with Champion that culminated in the opening of Snyder's first store called City Gym. We checked in recently with the designer en route to Italy to learn more about his newest outpost in Tokyo and vision for the brand.
Congrats on the new store in Japan! You went big and opened a three-story shop! Tell us what are some of your favorite details of the store and is "big" something we can expect of the New York outpost when it eventually opens?
We originally started out looking for 2-3 small shops in Japan to open concept stores, based around the Todd Snyder brand including a tailor shop, shoe cobbler and the Todd Snyder + Champion collaboration. We stumbled upon this three-story building that had the perfect layout and we could include all of our concept shop ideas under one roof. It's located in Shibuya on a major street right next door to Paul Smith and with the North Face concept store one block away. The store is amazing and I put everything I love into it. I even added a whiskey bar next to the tailor shop on the third floor. I wanted it to feel like a small boutique department store for men. The vibe is a mix of a New York Gramercy townhouse and Jermyn Street in London. We have over 100 styles of shoes ranging from Alden, Trickers, Grenson, Crocket & Jones and Sanders. My favorite part is the staff and the full-time tailor. They know more about me and the brands that we carry than I do. The next store will be in New York, but I don't think it will be as big as the Tokyo store unless we find the right place.
Todd Snyder the brand is definitely having a moment. Do you feel like you've "arrived" then or is a designer's work never done?
I don't think I have arrived, but I have had some good fortune this year. I have a great team and they keep me moving forward. It's important to evolve each year for our customer. 
Menswear is having its own moment too. What are your thoughts on the industry now?
I think we are in a menswear renaissance of sorts. I feel there is a creative energy around apparel, food, art, music and design right now and men are getting into it. I am shocked at how many 25-year-olds are into Alden shoes and Manhattan cocktails—that's what my dad wore back in the day. It's great to see guys getting into wearing ties and suits.
What do you think the next revolution might be in menswear then?
I think tailoring is the next. I think guys want to look cleaner and more refined.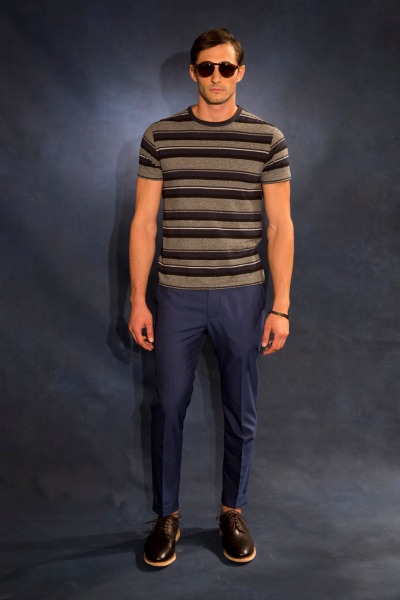 You've authored quite a number of successful collaborations from your days at J.Crew to Champion. When do you know if a collaboration is going to work?
I know a collaboration will work if it's the right iconic brand that every man should be wearing. Champion is iconic for athletic apparel and it made sense to bring attention to the item they invented: the sweatshirt. Red Wing was the iconic work boot, so we dug into their archives to bring back the old designs.
Who'd be a dream company to collaborate with and why?
I have a few things in the works that will be announced in a few months. I would love to do furniture with DWR. I love Eames chairs.
Who are some of your greatest mentors in life and in business?
My mother and father are and were the best. My mother is an artist and my father was an engineer. They encouraged me to get into design. I started in architecture and finished in fashion design. They taught to me work hard and be nice. It's the best advice ever. I have also been fortunate to work for the best in design and business, Ralph Lauren and Mickey Drexler. Mickey and I still talk regularly. He's been the best mentor anyone could ask for.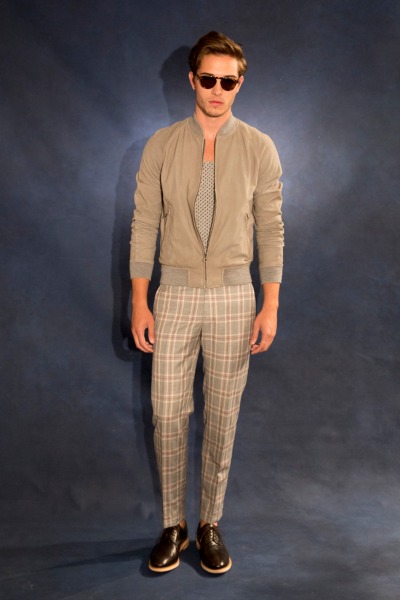 What's the one maxim you live by?
The harder you work, the luckier you get.
Where do you see yourself five years from now?
Hopefully I will have a store in New York and one in London. That's the dream.
Todd's portrait by Peter Lindbergh.
Editors' Recommendations