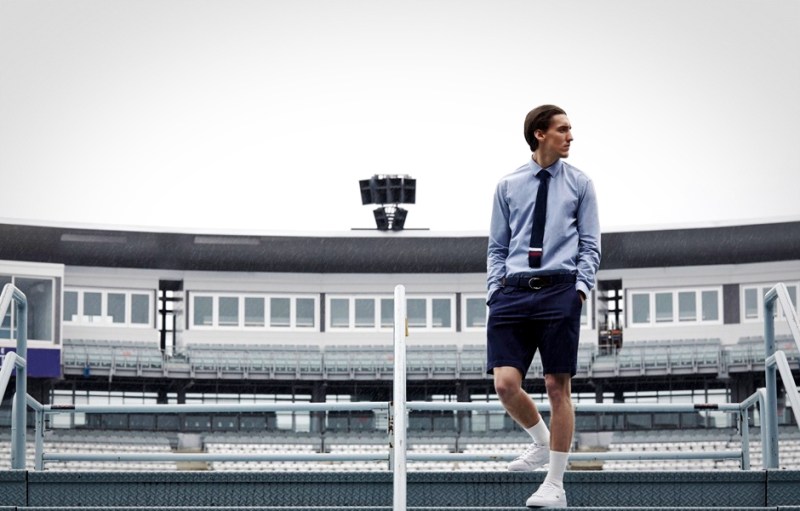 Menswear brand Frank & Oak is one of fashion's best-kept secrets. Not just because you can only access its well-designed, trend-right clothing and accessories through its online store but also because its vertical set-up, as a company that designs, makes and sells its own products, has allowed it to be more flexible, unpredictable and experimental than its non-vertical peers. Two years after its launch, the company continues to awe the competition and a generation of younger and savvier, brand-fatigued shoppers with fresh-looking and affordable menswear, as well as cool collaborations with Dave 1 of the hot music act Chromeo and Ubisoft for its Watch Dogs capsule collection. It even opened its first retail location last year in its native Montreal, Quebec and launched its first print magazine. Here, our recent conversation with Frank & Oak co-founder and creative director Ethan Song on creating a difference and what inspires this megabrand in the making.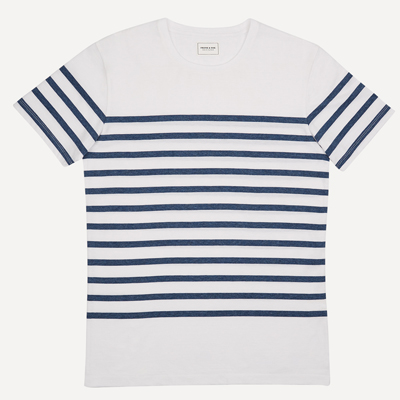 You've spoken before about changing the way a generation of men shop. Can you elaborate?
The way we created it really came for our realizing that brands and retail and fashion were changing and in the face of digital and the Internet how that was changing customer's behavior for generations to come.
It's no longer uncommon to hear of people outside the industry getting into fashion and succeeding. What do you think it takes to win?
The thing that's hard in fashion and retail is you kinda need to be good at many different things, from product design to creating a cool experience for customers to creating a product with quality. It's very hard to do all these things well. So my partners and I really focus on the details and really execute on everything. But for us what we see as our biggest strength is our ability to create stories and connect with our customers.
You're a Canadian retailer but have a global audience. How do you go about making a globally friendly brand?
If you look at large cities whether it's Stockholm or Paris or Montreal where we're based, you realize the global youth generation share a lot of commonalities. We realize that if you want to be meaningful, it's more important to stand for something that's specific and let them come to you. We don't try to make it global.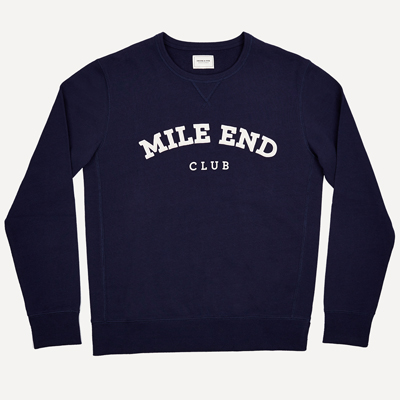 You release new items on the first day of every month.
One big aspect with our content is this idea of being a trusted advisor to our customer base. So we basically release new content and new product in the way that magazines do it, so that allows us to pare our content and product.
What are some of your best-selling items to date?
Most of our customers buy novelty items. They're actually into products that make them different and unique. So we do really well with prints, linen jackets and suits, specialty outerwear. The majority of our customer base is in the United States—70% in the US, 30% Canada. We really cater to some of the more creative males, whether they are graphic designers, architects, musicians.
You offer a regular membership (free access to each monthly issue and flat rate shipping) and the Hunt Club membership (free home try-on, free shipping and cash back). Which is more popular?
There's actually not one that's more popular. [The site] caters to two different types of customers.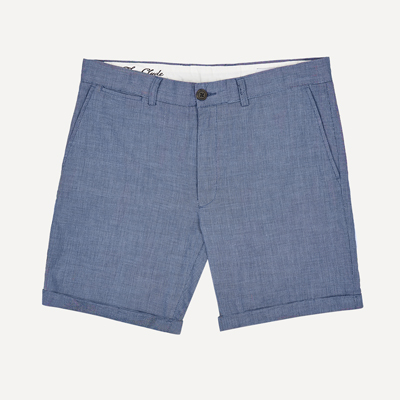 Tell us about the Atelier, your freestanding store. How old is it now and do you think it's inevitable for any online retailer to go down this path?
We've had it since November. It's been awesome. Our whole concept was to create a community space that would once again express the values of our brand—entrepreneurs, being independent. As for going down the path, I don't know. We don't really look at what everyone else is doing. But for us maintaining a strong sense of community is really important for us.
You just launched your bi-annual print magazine Oak Street which features some intriguing folks like Terence Koh, Cindy Gallop and Ryan Holmes. Why did you decide to do a magazine?
We do so much content online that we wanted the content to be product as well. The idea was to bring long form into content and to make that available to customers. For us, it allows us to express ourselves in a different way. We only have one store, but using this magazine we can give everyone across North America a sense of our experience and spread that in a tactile and quality-driven way for guys in that generation.
Your collaborations are unpredictable. How do you go about picking your partners?
I would think that we're less interested in doing traditional collaborations between two brands; for us we're into more fashion and non-fashion companies or aesthetics. We look at collaborations as something that creates a story or a product that otherwise you couldn't find. I think because we have this philosophy of being unpredictable it works.
Editors' Recommendations