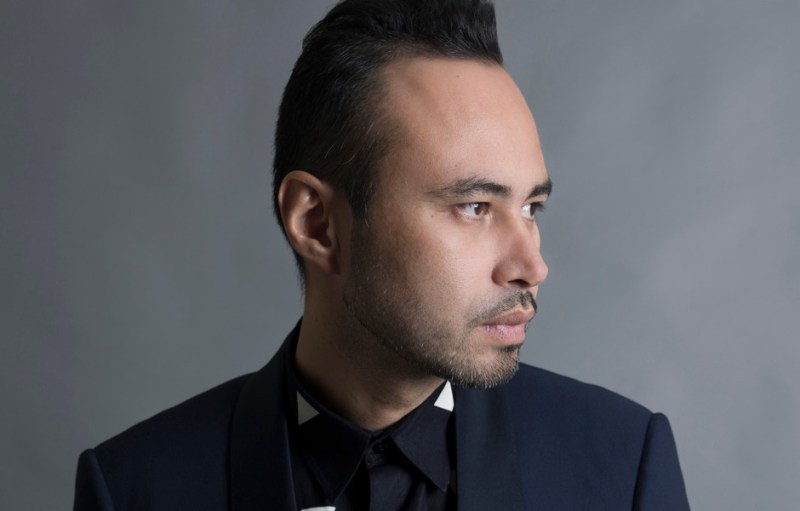 Honduras-born, New York City-based menswear designer Carlos Campos moves to his own drumbeat. But that's not a bad thing, considering his signature immaculate aesthetic, soft tailoring and abstract inspirations, amid the recent sea of overly styled heritage menswear, have made him one of the coolest attractions at New York Fashion Week. (Consistency, as anyone in the business would tell you, is a tough thing to nail.) Most importantly, though, in the last five years Campos has been deeply committed to furthering the cause of Latin Americans globally, co-founding Honduras Global, a worldwide network of Hondurans working to create a better future for Honduran youth. Here, our brief conversation with the ever-busy, one-time theater costume designer, Fashion Group International Rising Star for Menswear award winner and past CFDA Vogue/Fashion Fund finalist.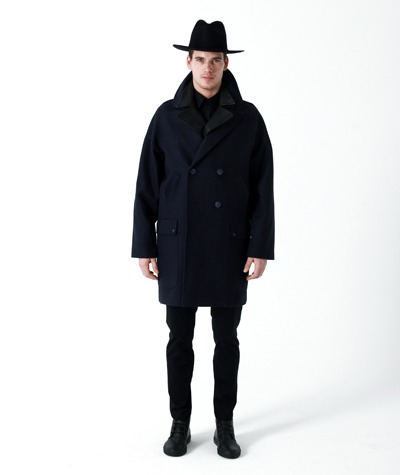 The last time we met you were literally running to catch a flight. Are you still running around as much these days?
Yes, very much traveling a lot between NYC, Peru, Honduras and DR (Dominican Republic).
Designers wear multiple hats, whether they're designing for other brands or working on art projects. We hear you're doing a lot with the Honduran community—Honduras Global, for example. 
Honduras has always been close to my heart since it's where I came from. It's my roots, so for that reason I always end up going back. At the moment, especially with the couple projects I'm working on, I visit about 2-3 times a month. We have several projects under the Carlos Campos umbrella, designing for another brand, consulting and a couple more. I founded the first Fashion Design College in Honduras a few months ago, with the help of the University and Honduras Global.
Tell us more about the school. Are you teaching there?
This is one of the most exciting projects for me. I'm not teaching there right now since I'm still mostly based in NYC, but I founded and developed the courses alongside the college dean and team there. I would love to be able to take some time off and personally teach there, though!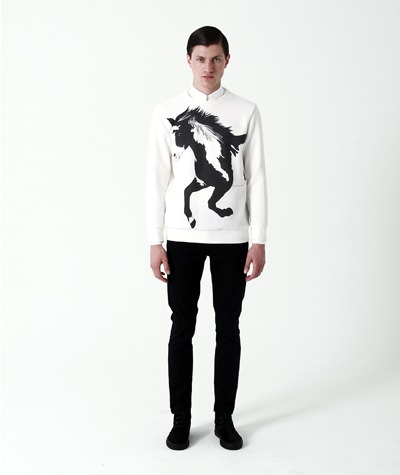 Which bring us to our other interest—your brand. There's this whole new level of sophistication to it which we really see in the fall collection and are really excited by. Can you tell us what was the inspiration?
We tried new silhouettes for this collection, in particular. I was very much inspired by the rugged romanticism of the Gaucho, of course, reinterpreted for the modern world. The inspiration was drawn directly from the vast Pampas of South America.
Let's talk about your coats and jackets, from the trench to that bomber hybrid. They're awesome! What was the idea behind them and can anyone wear these? 
Yeah, everyone can wear them. They are very versatile pieces. The inspiration behind is the Latin American poncho.
Do you think menswear can be more imaginative in this vein? What do you see the future of menswear becoming more about?
Of course. Menswear can be very imaginative. I think menswear is constantly evolving, for both the designers and the customers. Especially when it comes to the types of materials we see and the various silhouettes in menswear, it is definitely a market at the forefront of moving forward. I see the future of menswear really embracing the idea of taking classic and simple ideas into something that can be new, fresh and exciting. Even my look has evolved where I'm incorporating more sporty and athletic elements, but I still stay true to my classic style and refined tailoring, just with a modern twist.
So who is the Carlos Campos guy then?
The Carlos Campos guy is a confident guy, well traveled, understands quality and style.
And what makes good style?
Originality, confidence and the filtration of fashion trends to make it your own.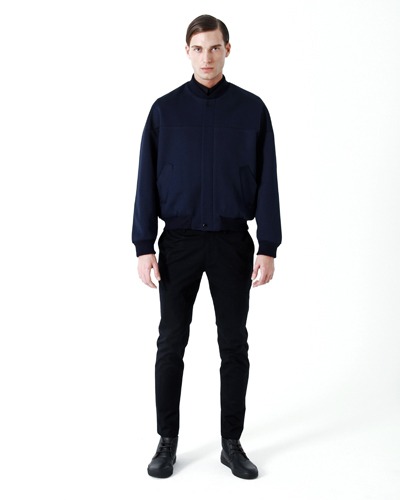 Halloween is coming! Yes or no?
No, I never dress up for Halloween. But I enjoy seeing everyone else's creations!
So what's the last thing you did for fun?
It was actually my birthday last weekend, so I got together with some of my closest friends, cooked diner and had wine to celebrate. I'm definitely a man of simple pleasures. Good food, great wine and amazing company is the best on any occasion.
Editors' Recommendations