Impeccably finished and originally designed, Alexander Olch's collection of fine silk, cashmere, woolen and cotton neckties could be called the holy grail of neckwear. Each necktie in the Manhattan native designer's irresistible polka dots, classic wool plaids and seersucker fabric, for example, is handmade with a fine slip-stitch, while Olch's pocket "rounds", bow ties and scarves are uniquely modern and yet versatile enough to work on any man regardless of his age. We recently caught up with the dapper designer, writer, and part-time film director (above) to learn more about his design approach, luxurious new store on the Lower East Side, and rules for looking sharp.
You were a Harvard man before going into accessories. Tell us more about your background.
I was born and raised in Manhattan, went to the all boys Collegiate School for 12 years (where I wore a necktie everyday), left town for college, and promptly returned to New York after.
So where did the inspiration come from to start your own line?
It started as an accident, making neckties as the souvenir for the crew of my thesis film in college, and then for my friends in New York. It was a very gradual process over five years of designing for my friends, working out of my apartment on Mott Street, that I came to start a real collection.
The first thing I notice about your neckwear is the fabric. It feels rich, luxurious and somewhat old world. Do you source exclusively from certain mills? What is your design process?
The inspiration is simple: I think of what I'd like to wear for the next season and about what I have never seen before. Then, over the years, we have developed special relationships with some of the highest quality, most bizarre, and most unique mills in Europe. It's one of my favorite parts about the job. The people who run and work at these mills are amazing characters. We work very hard together to develop unusual fabrics which are often a challenge for them to produce. The fabrics then come to our workshop where we hand-cut and hand-sew them into all of our various pieces—neckwear, scarves, belts, shirts. Everything we produce is shipped from our offices.
What items or collections are amongst your favorite?
The prints are always difficult to produce, but very fun. I draw each one by hand, so the process is very intimate.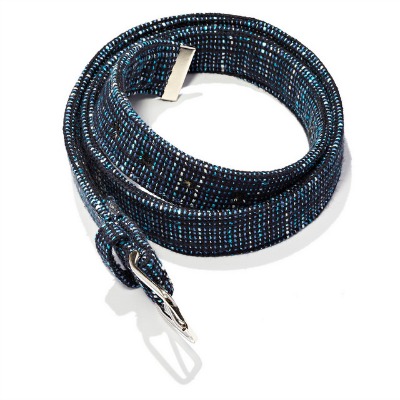 The pocket rounds are truly great. Where did the idea come from and how do you get that flawless trim?
I'm lazy by nature and have little patience for the detailed descriptions and rules for how a man should fold his pocket square. It's too complicated and too silly. I tried to think of a something that would work regardless of how it's folded. And the round shape does that. No matter how you stuff it in your pocket, it will look good. The trim edging, I have to say, is our own special, proprietary process. A trade secret!
You also make belts, notebooks, and have been designing shirts for three seasons now, including made-to-measure for women. There are even pajamas. Tell us then how you're growing your offerings overall.
We like to add a new category every year or so, but there is never a targeted plan. If something interests us, we pursue it. Certainly right now, women's has been very exciting for us. We also have some more things in the works for men coming up.
So who've been some of your greatest influences on your career and work?
I'd have to say Orson Welles. To this day there has been no one as smart, talented in so many disciplines, as learned, who managed to have so much fun, and do such great work. The success of his career in some ways ran in reverse. He was at the height of his fame at age 25, but there is so much to learn from what he did. The man could draw, he could write, he could act, he was charming, and he had, I must say, incredibly good style.
Can you sum up your own personal style?
Somewhere between uptown and downtown.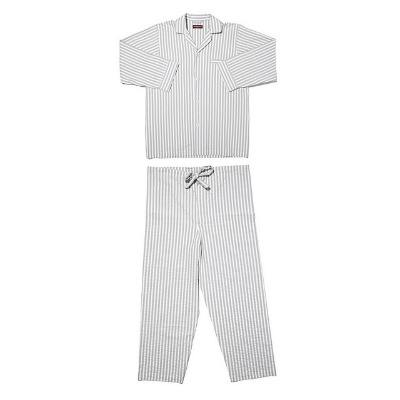 What are some rules you can break when it comes to neckwear, squares and bandanas?
Rules are boring. I'm not even sure I know what they are. I'm a big fan of mixing formality with casualness—untucked shirts, wrinkled ties, shirt collars which are crooked. Dressing should be a reflection of your personality, and your originality, not your best attempt to follow someone else's rule.
So then what rules should a man never break?
Always be a gentleman. Politeness and manners have no exceptions.
Finally, the store at 14 Orchard Street, which you designed yourself, looks amazing. It almost feels like you're walking into one's closet or a very well-designed, albeit lavish archive. Was that the intention?
Archive is the perfect word! The challenge for the store is that we needed an elegant way to present our vast archive collection—all of our styles going back to the founding of the company—in a way that is clear, accessible and fun to browse. I imagined a kind of simple white but somehow posh library card catalogue room. It seems to work—people really like to browse and go through all of the 50 drawers. They also seem to enjoy hanging out here, so we just put in some new benches, where you can relax and have a drink too.
Portrait by Francesco Carrozzini.
Editors' Recommendations