Levi's Made & Crafted collection has taken all the heritage, quality, and commitment to traditional denim and elevated it through the use of premium fabric, new construction methods, and design elements like folk-inspired embroidery, quilted stitching, raw edges, and hand-finished fabrics, making each piece feel artisinal and unique.
Now's the perfect time to get your hands on a chore coat and the newly-trending wide-cropped trousers, along with a few fantastic sale pieces that are sure to sell out if you don't act fast. Here are a few of our favorites from the current lineup, including some collaboration pieces with Josh Peskowitz.
Peskowitz Long Chore Coat – $498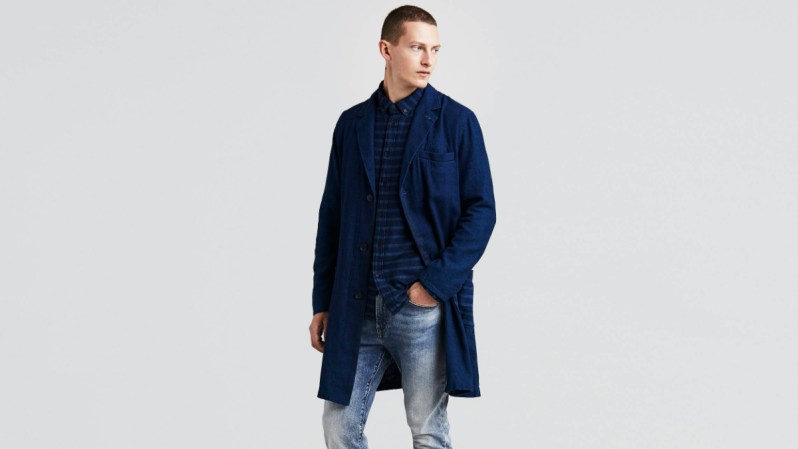 This chore coat is made from Japanese indigo cotton and woven in a herringbone pattern with striped indigo dobby fabric for the front patch pockets. With this coat, you'll disappear into any urban crowd.
Peskowitz Wide Cropped Trouser – $328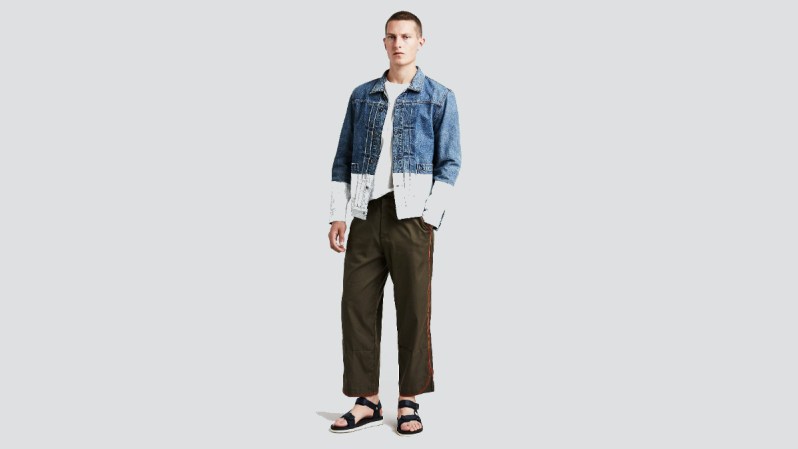 We never thought we'd see the day when wide-cropped trousers a la the 1940s would return, but here we are. Dive in to these lightweight Japanese cotton and tecel blended fabric pants that offer a relaxed, roomy fit. Hell, you could even go bootlegging in these — literally.
Peskowitz Woven Tee – $198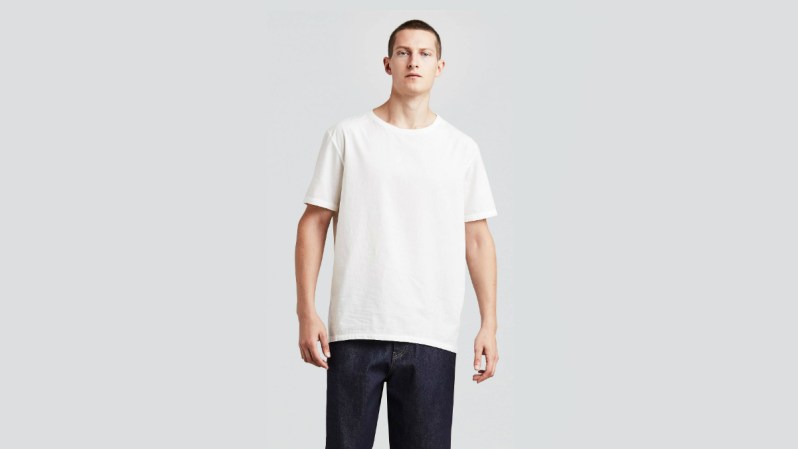 Constructed from lightweight Japanese cotton with an open neckline, rounded hem, and a relaxed, oversized fit, this is a classic, terribly expensive T-shirt that all men could at least own one of. 
Standard Shirt – $90 (down from $178)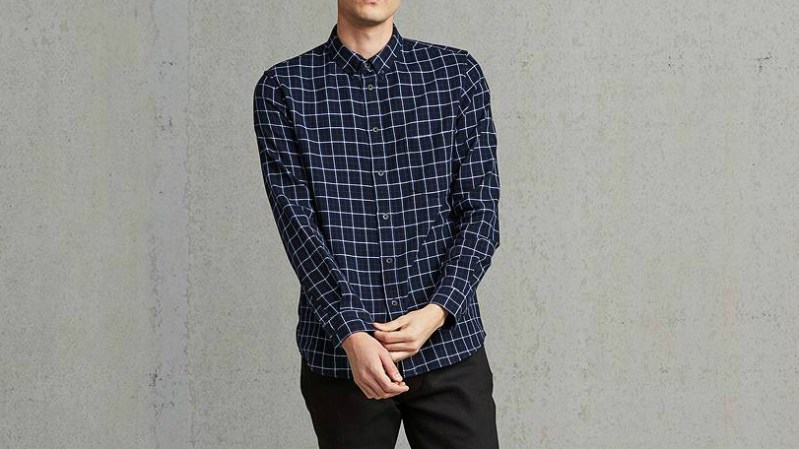 Clean-cut enough to pair with either your suit or your jeans, the standard shirt from Levi's is tailored for a crisp, sharp look. 
Crew Sweatshirt – $65 (down from $128)
Midweight fabric and a soft brushed interior provide the familiar comfort of fleece in Levi's Made & Crafted classic crew sweatshirt. The neutral color allows this to match with anything during any season. 
Quilted Zip Bomber – $149 (down from $298)
If you don't have a bomber jacket in your life, this quilted option from Levi's Made & Crafted should be your next purchase. Built to last with unique quilted panels that add texture and depth to an already iconic cut, the Quilted Zip Bomber is a classic you'll keep for life.
Trouser Shorts – $60 (down from $138)
Fancy shorts for a not-so-fancy price. Be the guy with the loose-fit, front pleated shorts and you'll finally know  the pleasure of being invited to golf with your retiree neighbor.
And if you like this collab, check out Levi's other latest partnership with Jordan's for Denim sneakers and a matching jacket.
Editors' Recommendations