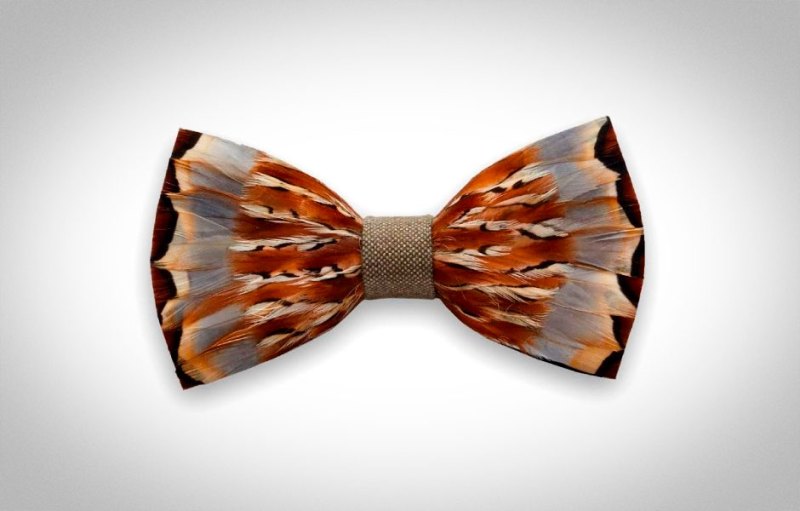 When the founders of two exceptional companies admire each other's work, something out-of-the-ordinary can happen. In this case, Ledbury teamed up with Brackish to create a Bobwhite Bow Tie as part of its latest collection.
"I discovered Brackish two and a half years ago when I was in Charleston and I was blown away by the uniqueness," said Ledbury co-founder and CEO Paul Trible.
He later ran into Jeff Plotner, one of the founders of Brackish, at a social function and noticed he was dressed in Ledbury garments. They noted their appreciation for each other's products and soon came up with the idea of collaborating. "We talked about it and it made sense to partner," explained Trible.
Ledbury hosts an annual quail hunt and this year the company designed a collection around the hunt featuring two hunting shirts made at their factory in Richmond, a belt handmade in Charlottesville, and the Bobwhite Bow Tie, handcrafted in Charleston.
Each tie consists of about 40 hand-selected, sustainably sourced chukar partridge and bobwhite quail feathers. The bow tie itself is a black silk-satin, adjustable neck up to 22″, with a hook closure. Packaging includes a hand-branded wood travel case. Retail price is $250.
Trible and his business partner launched Ledbury six years ago. It began as a specialty shirt maker, but they recently expanded into a full line of men's wear—everything from jackets and pants to ties and accessories.
"Every six weeks we come out with a unique collection of American made shirts," Trible said. "We're working on a fly fishing shirt collection now."
Editors' Recommendations