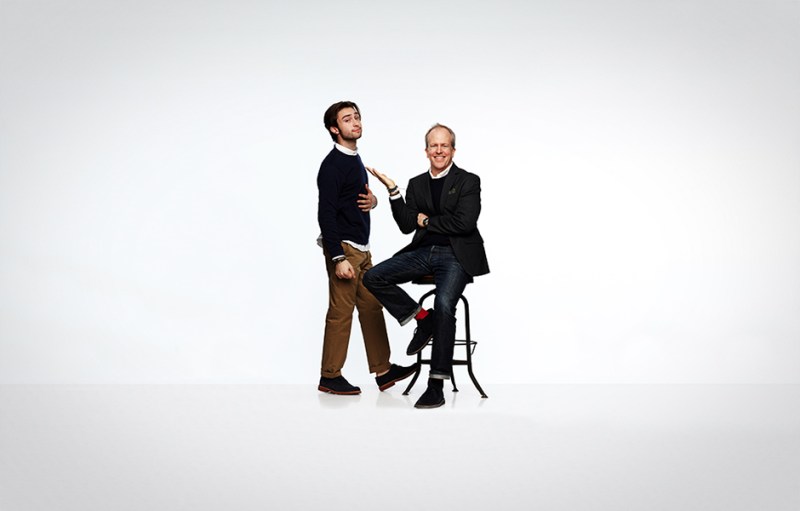 Not everyone is 6′ 1″. It would be nice, but it's not realistic. We're all different shapes and sizes, and sometimes it can be frustrating to find clothes that fit – and don't require and expensive trip to the tailor. For you gents who are slightly shorter – there's Peter Manning.
Peter Manning specializes in clothing for guys 5′ 8″ and under. Their pants are proportioned from the bottom up – and everything is rescaled so the leg opening – all the way up to the seat of the pant are better looking on shorter men. They don't just cut off the bottom of the pants and call it a day – the entire product is designed to fit. In fact, creating the company has been a life long dream for Mr. Manning. When he was ten years old, he asked his mother to shorten a pair of bell bottoms – the only problem being that once she shortened them – they wouldn't be bell bottoms anymore.
The brand was started with a simple mission – to make great looking and great fitting clothing for men 5′ 8″ and under. It's already hard to find a pair of pants that fit directly off the rack – in fact – guys who are above 5′ 8″ have trouble finding pants that fit lengthwise, especially with when it comes to jeans.
The company's products are only available online as of now – but their website has an incredible assortment of casual and more formal clothing.
From chinos, and jeans, to dress pants. They also have an assortment of blazers, sweaters, scarves, and even ties. Yes, the ties are shorter too.
Check out their entire collection at petermanningnyc.com
Editors' Recommendations